Today I read a quote attributed to
Josh Billings
, the pen name for the 19th century American humorist Henry Wheeler Shaw.
"Be like a postage stamp. Stick to one thing until you get there."
Now that saying 'stuck with me' and I was determined to complete the task I began yesterday, and herewith present myself with an award:
This award reminded me of when my sons were youngsters. I had given each of the two older boys a jar for the purpose of accumulating beans. When a chore was to be done, it was worth so many beans. The older son was not too impressed and his jar was added to sporadically, but the younger one worked to earn beans like there was no tomorrow. Soon he informed me that he had 160 beans. Now I'm sure there was some cash or treat traded for beans, but I don't remember the exact transactions, and neither apparently, does he. To this day, that particular son will say, "When I was a kid, all I earned was beans!" which breaks us all up because he puts on such a forlorn face. He knows how to play the crowd ;)
It was another wet day today, so I elected to stay home (to earn my award!)
Looking out of the window, I saw a little more of the
Spotted Towhee
... and a
Townsend's Warbler
looked in!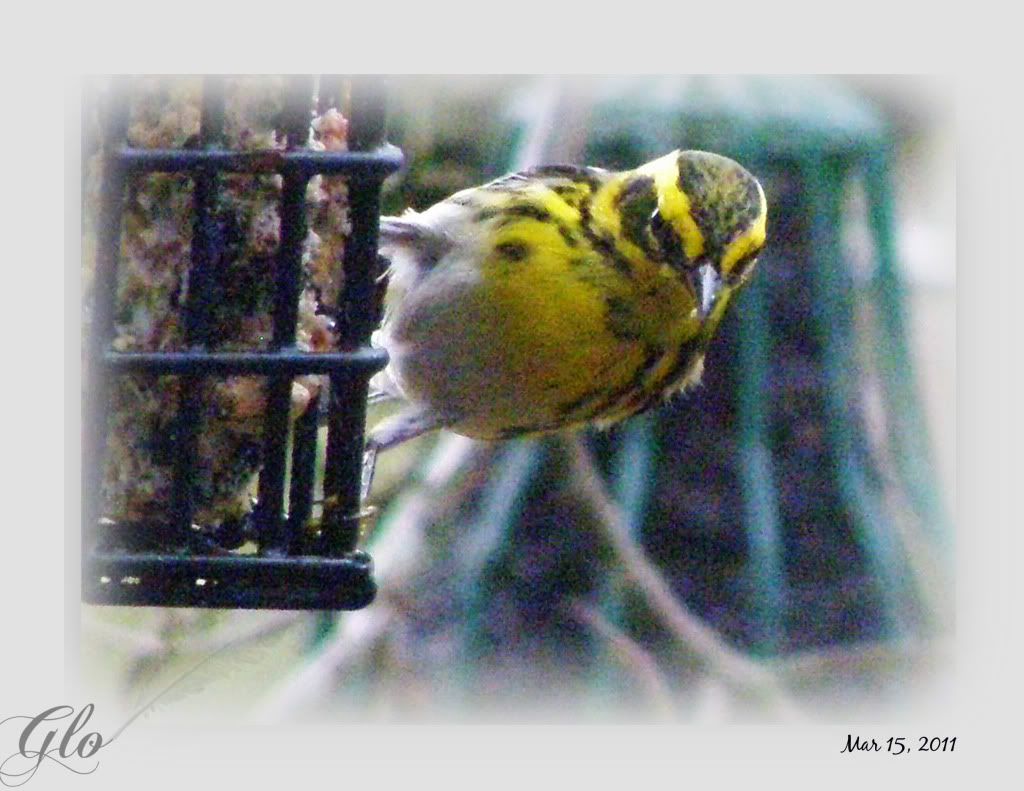 Many Dark-eyed Juncos and a Robin dropped by, but I didn't take too many photos, because I had a job to do and was 'sticking with it'. ;)
I wonder how many more stamps of approval I'll earn?