The summer weather continues to be perfect here, and therefore I have been spending a lot of time outdoors ~ not going too far (only as far as the back garden and deck some days). Very relaxing! ... I've taken trips to the beach, to the woodland gardens, to a village fair, and more trips to the library ~ I even read two novels in one day!
The cherries and Bandido have disappeared. Bandido won the cherry picking award this year ...
I compensated by buying a bag of fresh cherries from the market ~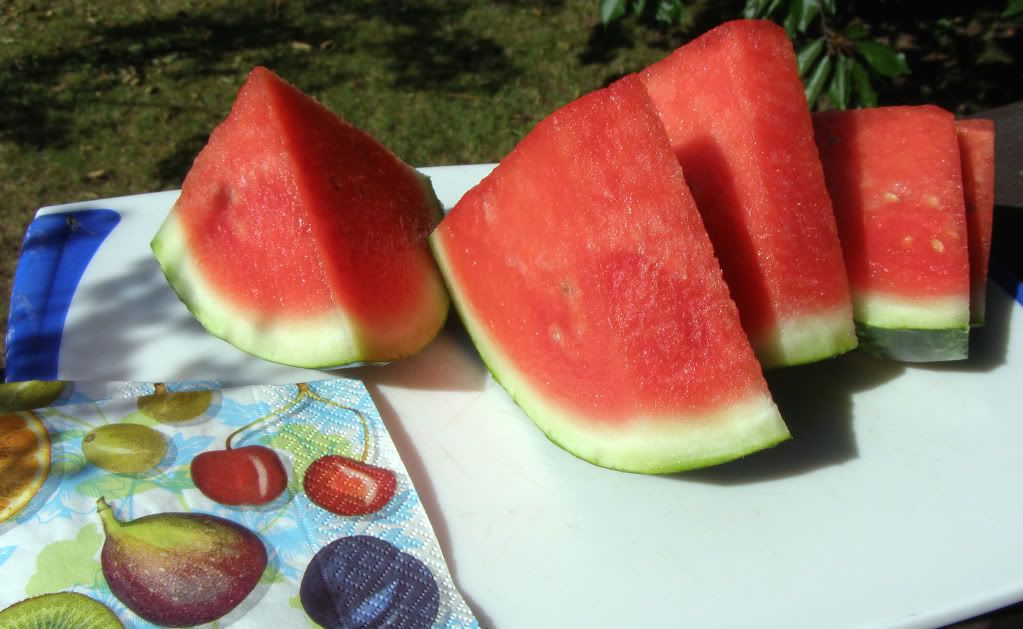 ...and food for barbecues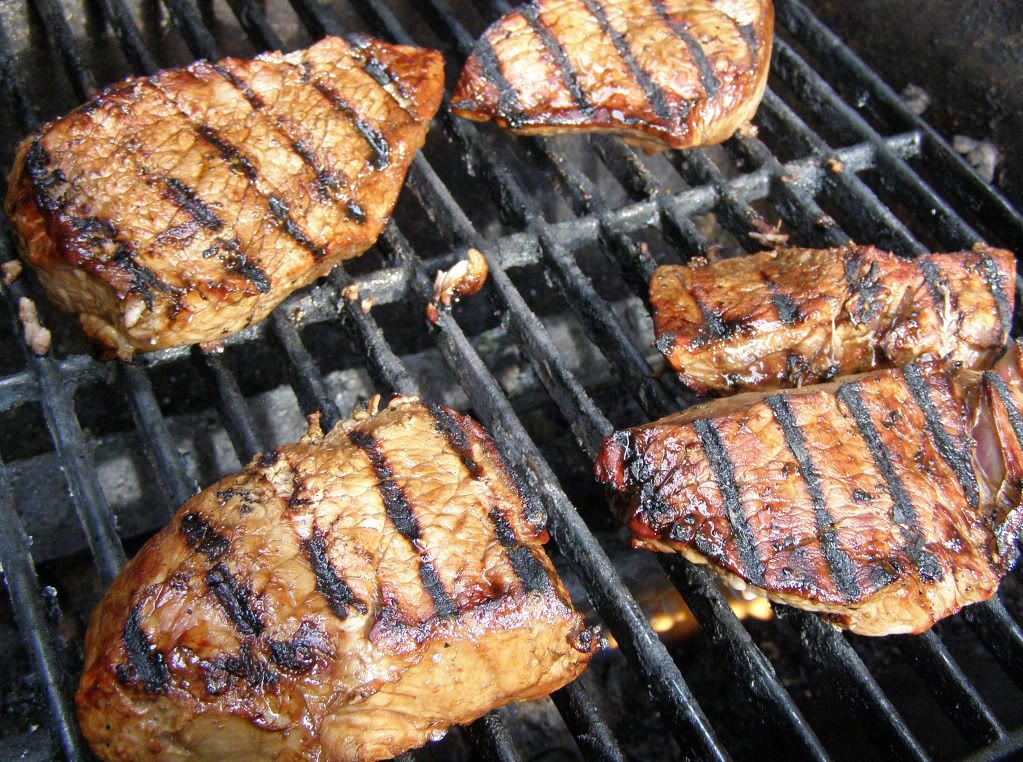 Here are some lilies from the woodland garden ~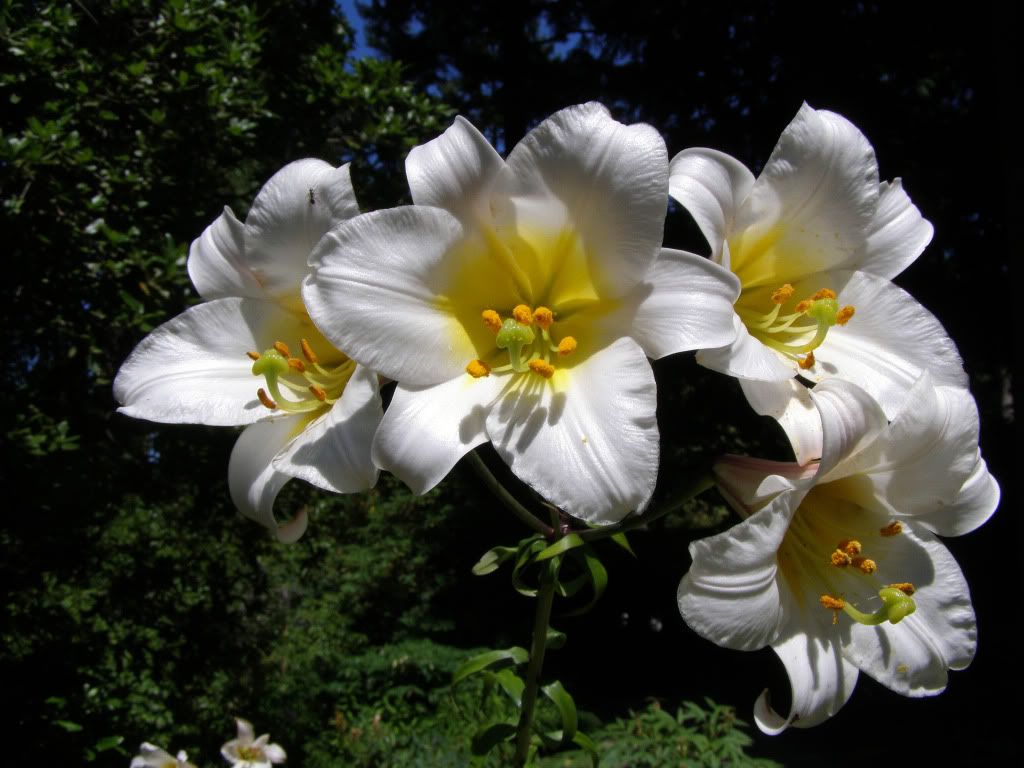 and a white hydrangea bush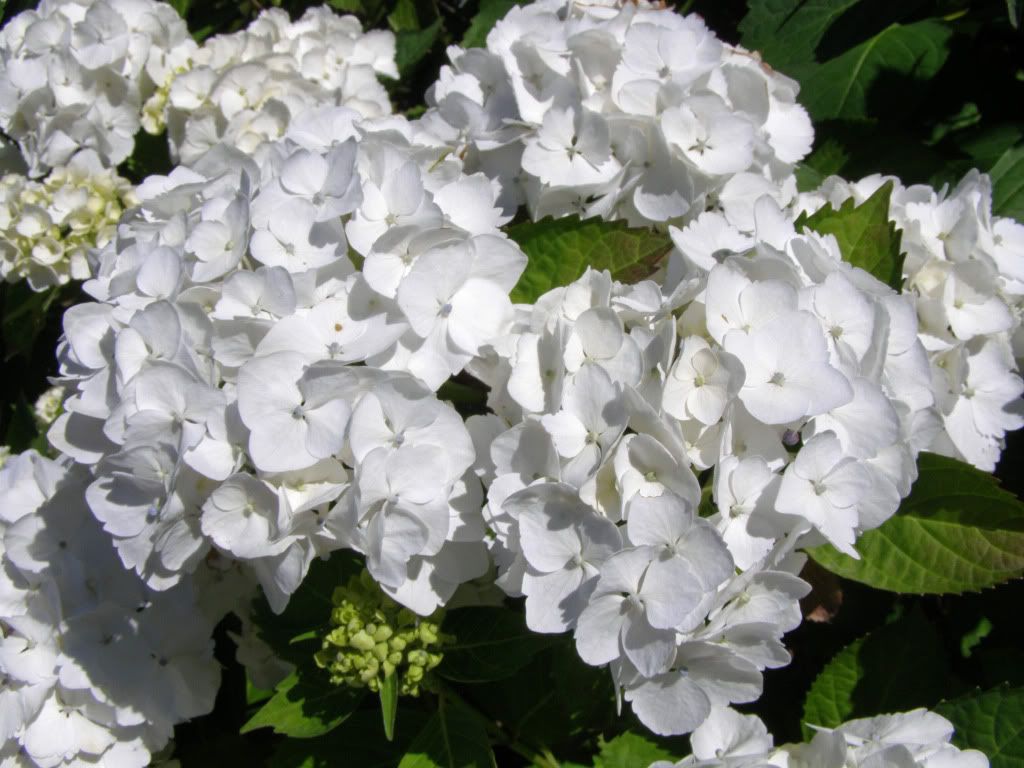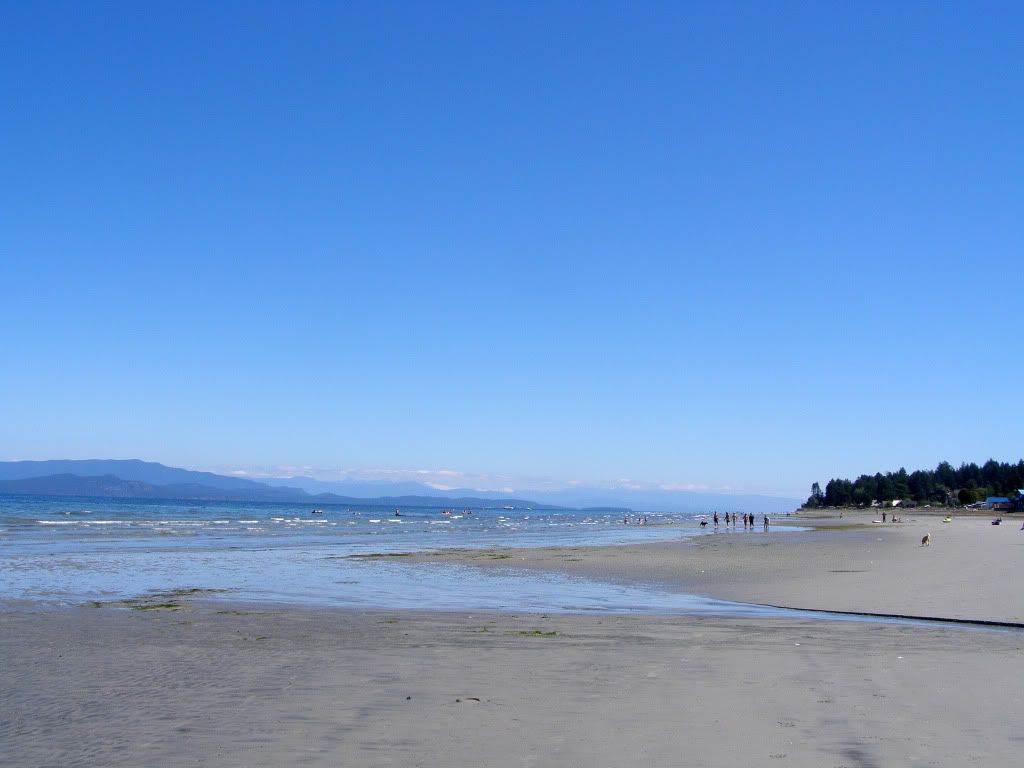 and boats anchored nearby ~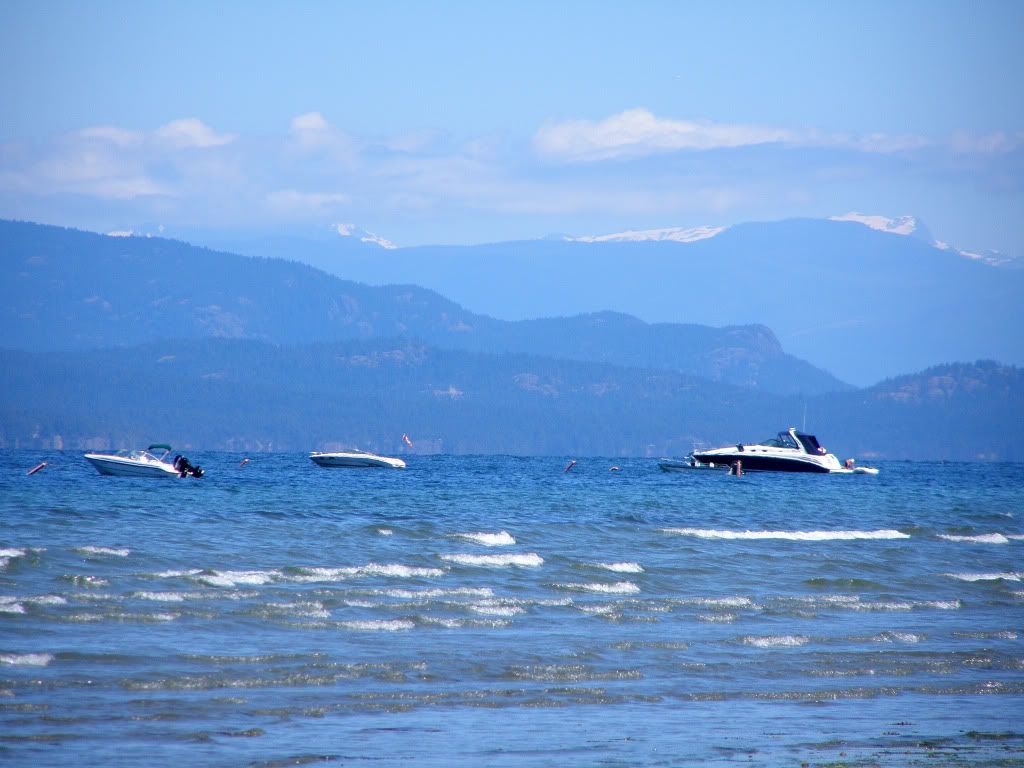 ~ rental kayaks from the beach hut ...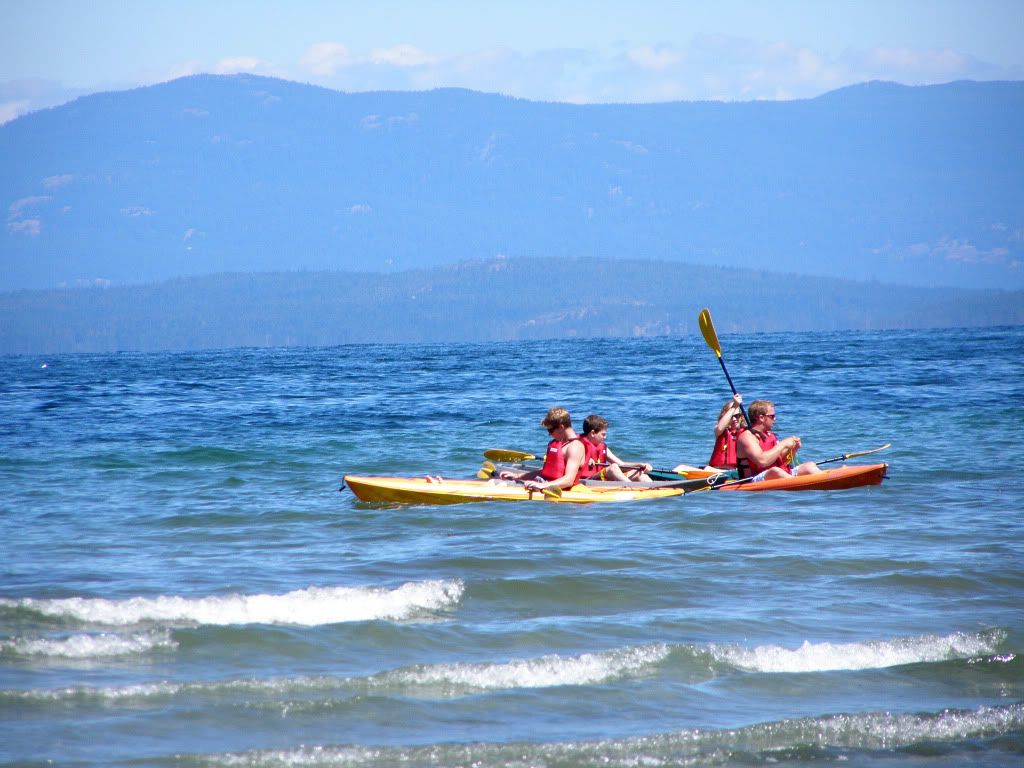 A bicyclist happily balancing her wares from the market!
To join in the feeling of just how relaxing it is around here, dip your toes ~ as we welcome August!