Sunday, October 23, 2011
In honour of
Flighty's
64th birthday today, a youtube find :)
Posted by

Glo
at 7:03 PM
5 comments


Links to this post
Saturday, October 1, 2011
The following true to life presentation was influenced by the interesting, informative and fascinating blog:
A Small Holding by Mo and Steve. Without further ado ~

I see them here; I see them there;
In fact I see them everywhere!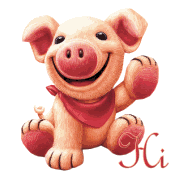 It started with the blog of Mo
as she explained the way to go
to raise a pig or two or four
and as I read, absorbing more,
egad, the strangest things occurred
as pigs began to fill my world.
Just yesterday I stopped on by
a farmer's market ... Wonder why
I peeked inside a warehouse door?
I glimpsed two pig feet on the floor.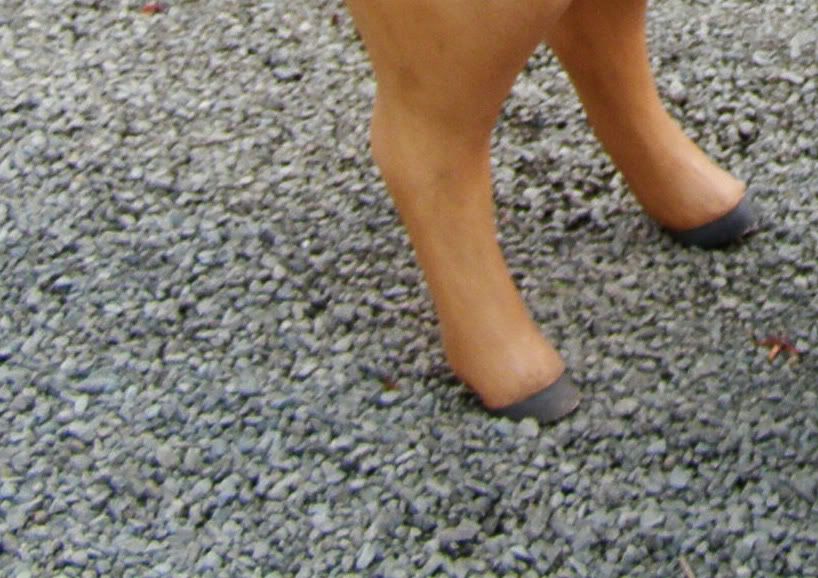 Approaching cautiously, I crept
inside the room where things were kept.
I gasped...then grasped this heart of mine!
A pig was staring at a sign!
A pig so pink and large... too real!
Imagination heard it squeal.
I stepped behind to have a look;
espied a page torn from a book...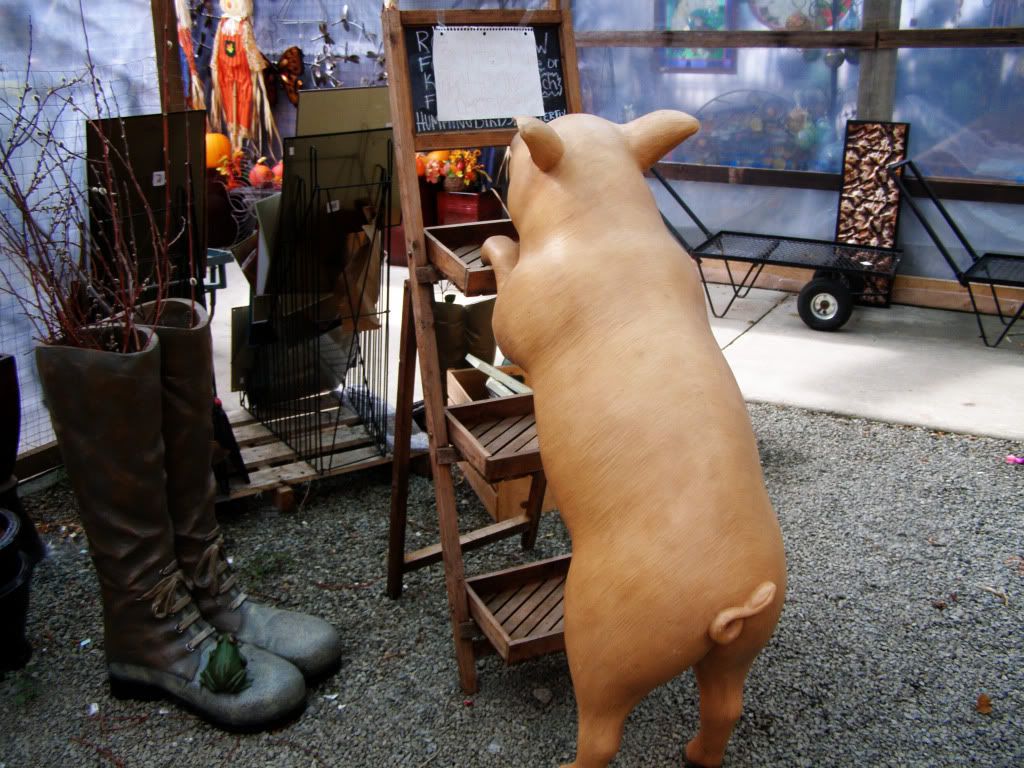 The words were printed none too clear,
but nonetheless I felt the fear
that Pig had understood his fate.
Could Pig be saved? Was it too late?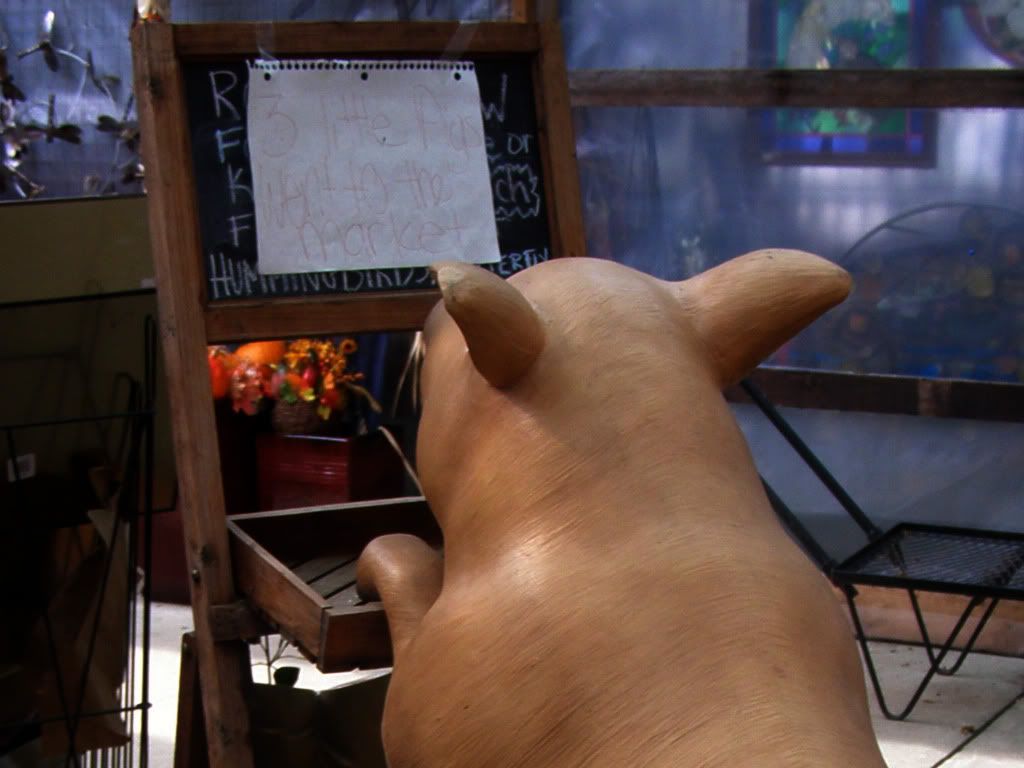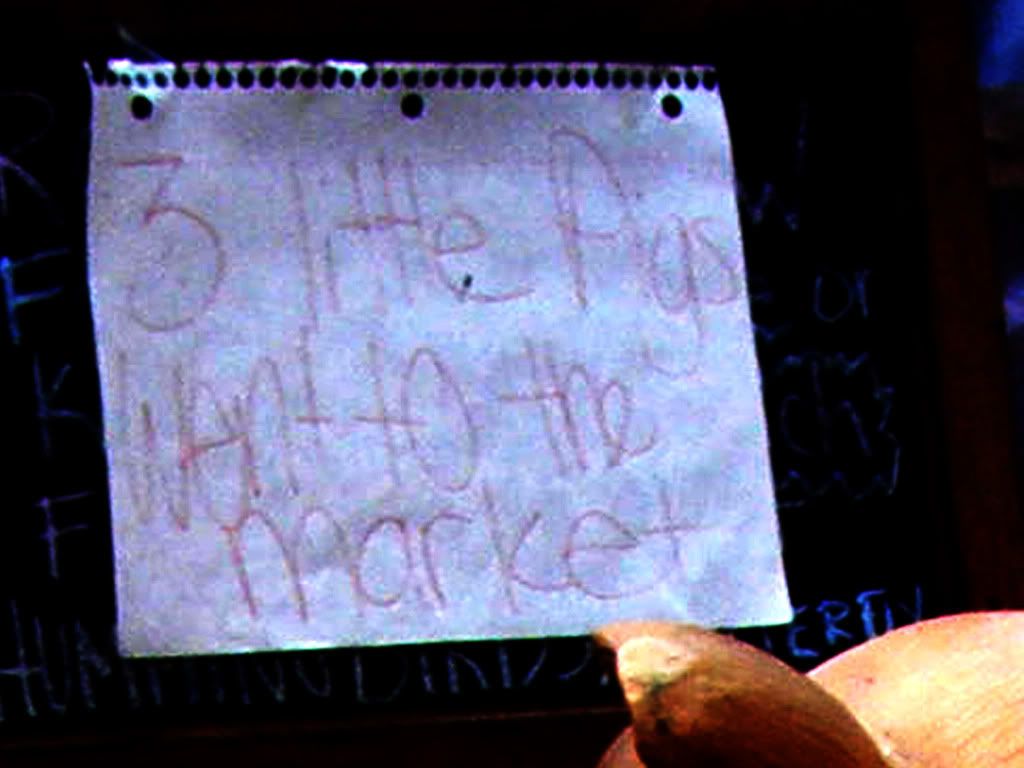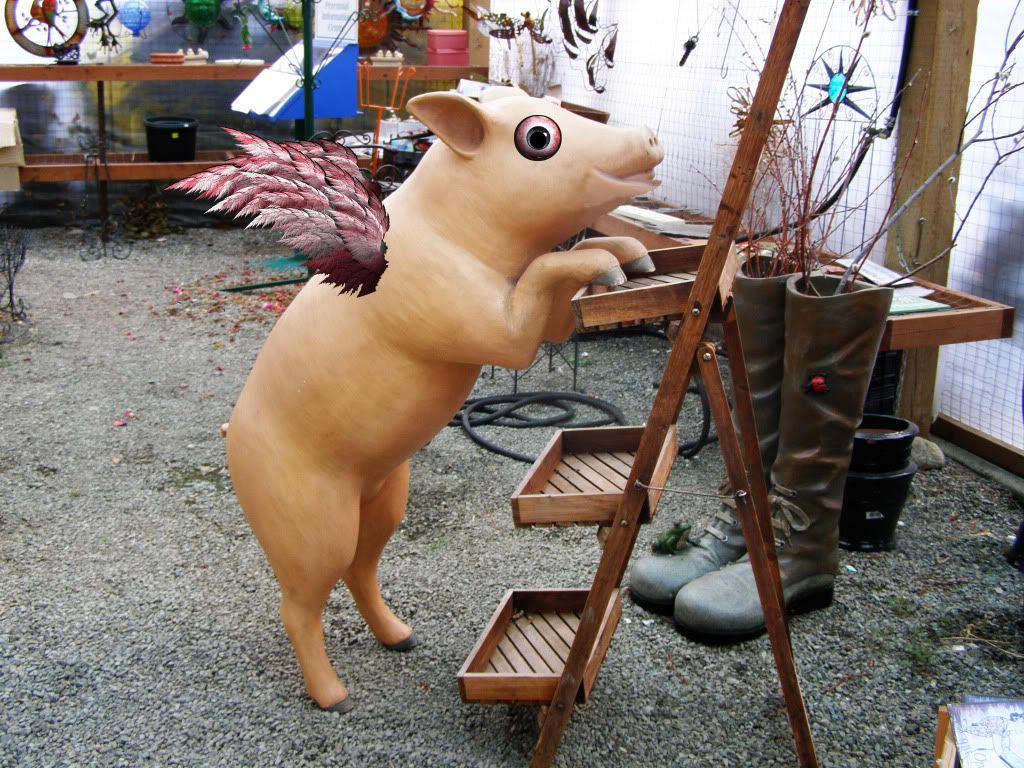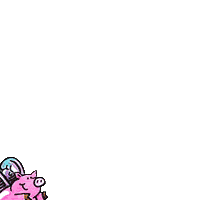 Posted by

Glo
at 10:29 PM
6 comments


Links to this post