How time flies! Well, the fog has finally lifted and here's a sight at the harbour last Friday after school. It was good to at least see shades of pastel.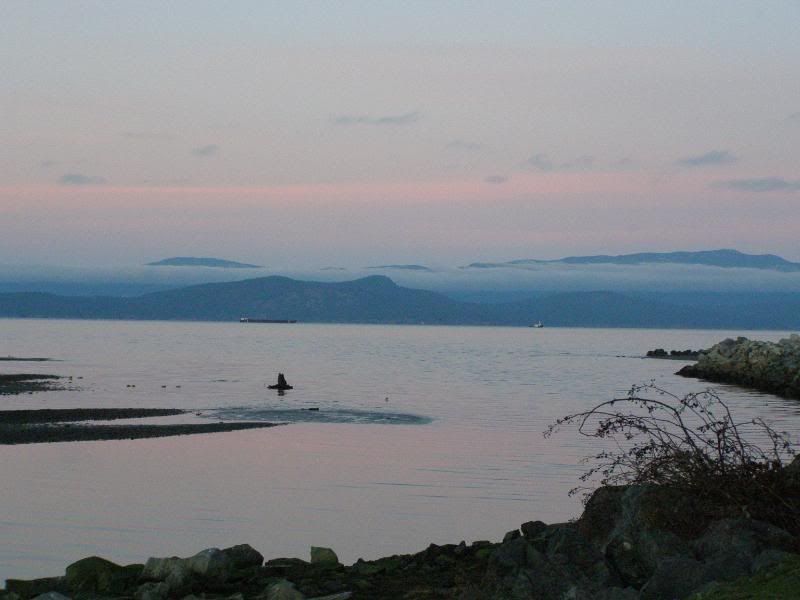 On the weekend, I ventured out into the back yard since the fog had lifted and most of the snow had melted ~ not all, mind you.
Here's frog beside his mushroom, looking forlornly at the rose garden!
As I was checking out this part of the garden, something was not pleased by my presence as is heard in this video:
At first I couldn't spot the critter, but I finally did see it running up and down the trees seemingly madder than a wet hen. I took a few photos, but they didn't come out very clearly ~ Suddenly it jumped over and landed on the bird feeder in the neighbour's yard. I wish I had caught that leap on camera!
Here's an interesting remnant of winter which I lifted out of a covered folded garden chair. It looks like an ice sculpture of a cruise ship I think.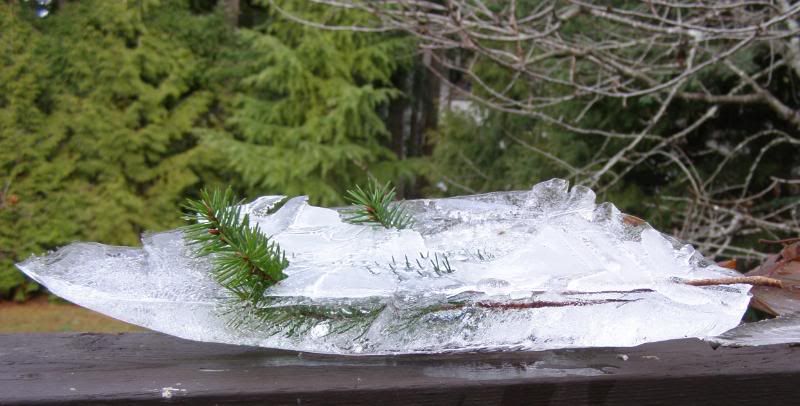 I meandered my way to the front garden, and discovered this: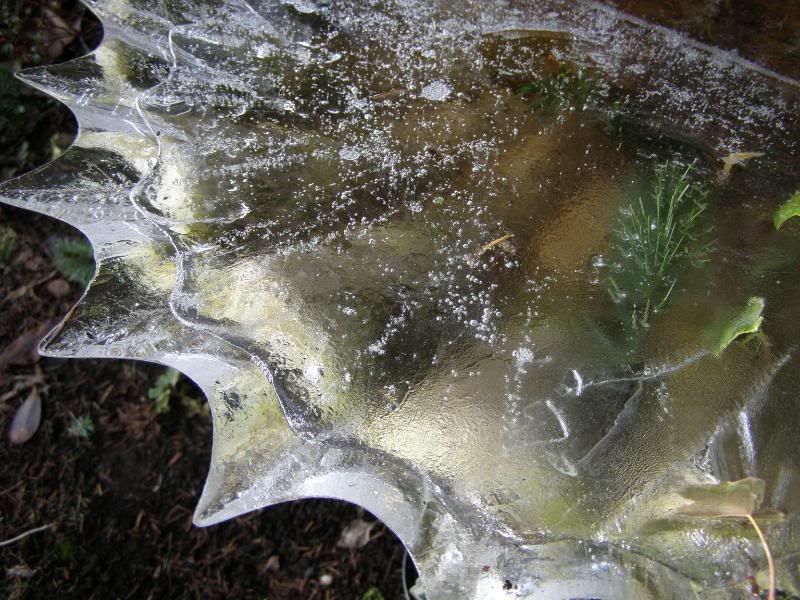 What do you think it is?
There were also some signs of spring tucked here and there: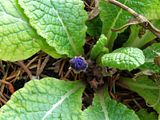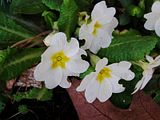 The dark-eyed juncos were happy to find their bird feeder free and clear ~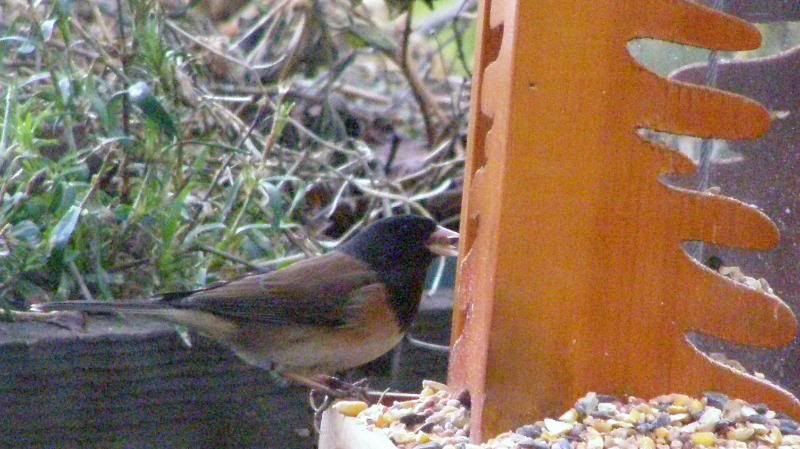 I noticed a new visitor in the cherry tree watching them flit around, and I managed to get a photo of this Varied Thrush.
Here's another photo I took the next day:
Later on I noticed a funny little bird hopping around on top of the bird feeder ~ it was up, down, all around...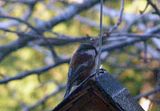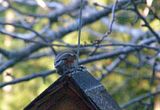 Until at last it showed its face ~ a
Black-Capped Chickadee
~ Isn't it sweet!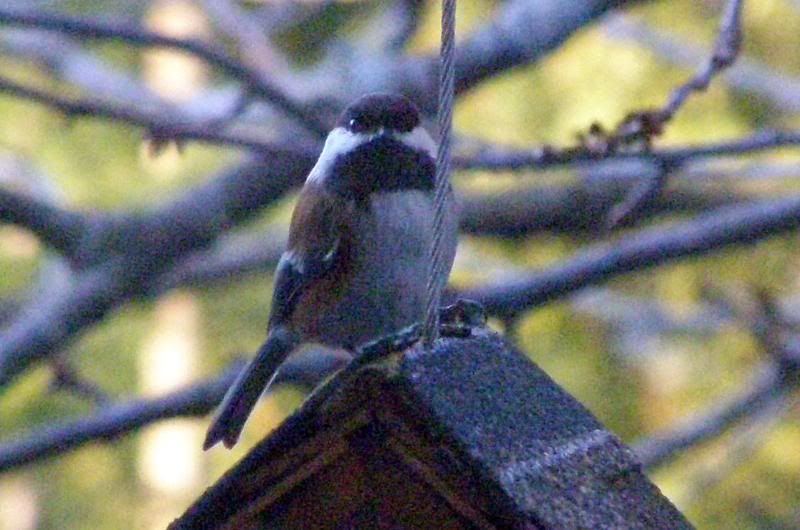 We have been fortunate in not receiving the onslaught of snow expected today as "Canada was grasped by another arctic front" (weather forecast talk), however it was icy cold and windy. Brrrr.
My new job is going along well, but I am ready to flop when I get home, hence the lack of blogging! I have noticed it being lighter in the mornings and evenings though ~ tomorrow, Jan 28 Sunrise 7:52 a.m. Sunset 5:07 p.m.
How does that compare to where you are?