What a busy time I've had over the last week or so...however the children are off on summer vacation, and I am off for a 4 day weekend, before heading back to work to finish off the school year paperwork, and get ready for September...then I'll be off for 6 weeks. (Doing a happy dance..well I would if it wasn't so HOT). I think it is still 25 degrees outside and it's after midnight. I fell asleep (becoming a habit) in the afternoon, and now I'm not tired at all. So I have gathered some of today's (oops, I mean yesterday's) photos together to share with you.
One of the first things I did this morning was to take the griddle outside to cook breakfast. This gives me the feeling that I'm camping, but with all the comforts of home. When I was opening the folded table to put the griddle on, look who was resting on one of the table legs...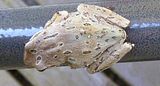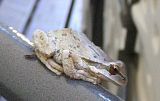 He seems to like the deck so I decided to make him a house using some of my heart rocks. I have no idea if he will use it, but I had fun! I even put the little frogs that were on my window sill on the edge of his "roof".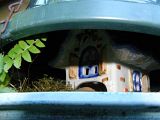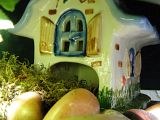 After breakfast I took a wander around the garden, and here are a few photos: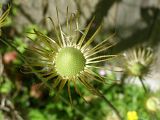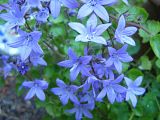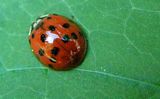 The fruit tress: pear, apple and cherry trees show promise, but the cherries are often ready by July 1 ~ not this year!
Here's Nikki's beautiful rose bud opening ... the ONLY bud in my whole rose garden, thanks to the deer (oops, sorry I mentioned deer Daffy... more later)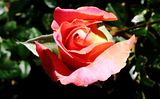 Deer Daffy ~ just for you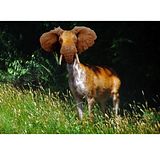 AND here's something for Flighty, on the occasion of his first Plot 124 blog anniversary...