Photos of the rabbit on Day 2 in the Post Office parking lot:
These next photos are of, what I believe to be, a "Woodland Skipper". A skipper is a very small butterfly (about 1 cm) and quite moth-like. The skipper was flying between the deodara and cedar trees, and I was able to take photos as it landed on each one. Check out its curly proboscis! Clicking on the thumbnails will enlarge the photos.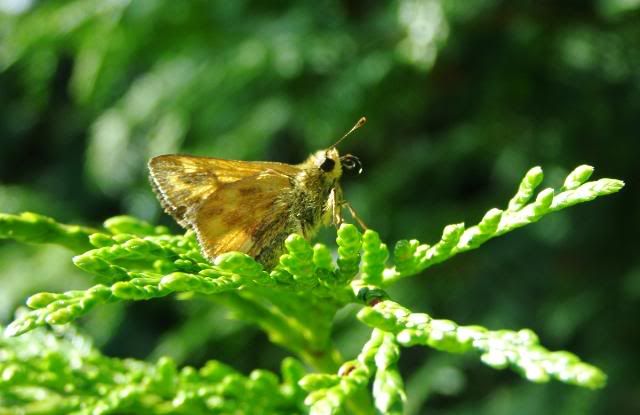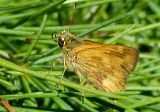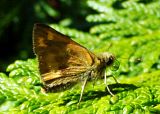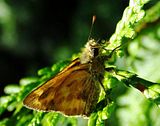 Here's a dragonfly that stayed put long enough for a photo, but the background is so "busy", it's hard to see its details as clearly as I'd like.

Again, thanks to London Daily Nature Photo for giving me some insights, although I know there's no comparison! His photos are exceptional!!! Also, Uphilldowndale has recently posted some fantastic bird close-ups ~ "In the blink of an eye"!