Flighty
has shown us his sunflowers, so out I went on this rainy day, to see how mine were doing. There are only a few, but I think the tallest is about 7 feet high.
Since I had my camera in hand, I had a little wander around the garden to see what else I could find.
I really love tuberous begonias, and have a few of different colours in and amongst my window boxes.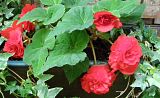 The Hot Cocoa rose seems to be gathering raindrops!
The sundeck in the rain doesn't seem very inviting ~
and Mr. Spider is still surfing the web...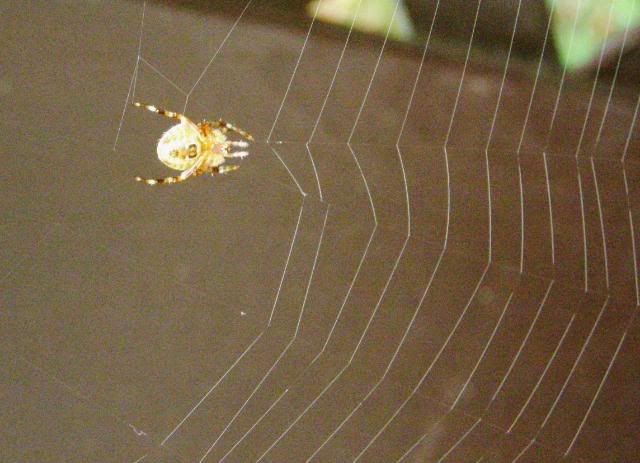 This fuschia survived from last year to bloom again, and the New Guinea impatiens adds a cheery note to the table on the deck.
I picked some Folklore roses, because the branches were bending quite low ~ and put them on my kitchen window sill.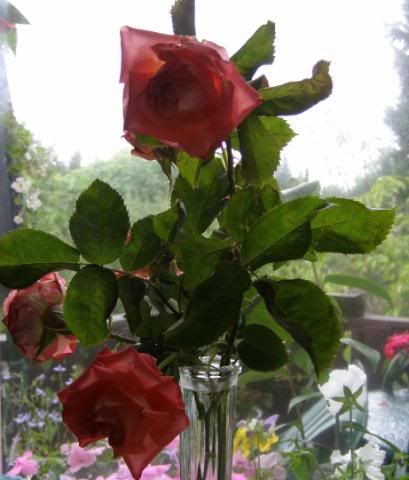 Even though it was a bit of a blustery wet day, the colourful flowers brightened it up!