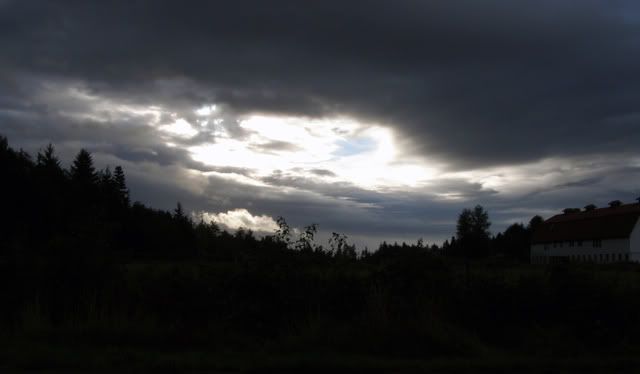 Since returning to work this week, I have met the morning by walking/running around the block as soon as I get up. This is my attempt to get my blood circulating and so far I've really felt the benefit of the "kickstart". I'm not a coffee drinker, so this is my get up and go.
On two occasions when picking up the mail on my way to work this week, I have encountered this furry creature sitting in the parking lot:
Perhaps he's waiting for me to introduce him to
Daffy's
new back garden exercise machine:
In the afternoon, I noticed a rabbit cloud... Is it just me,or can you see it too?