This little winged creature landed and stayed on a petunia for the longest time! This particular flower box is the one that the swallowtail visits, although I haven't seen it for awhile.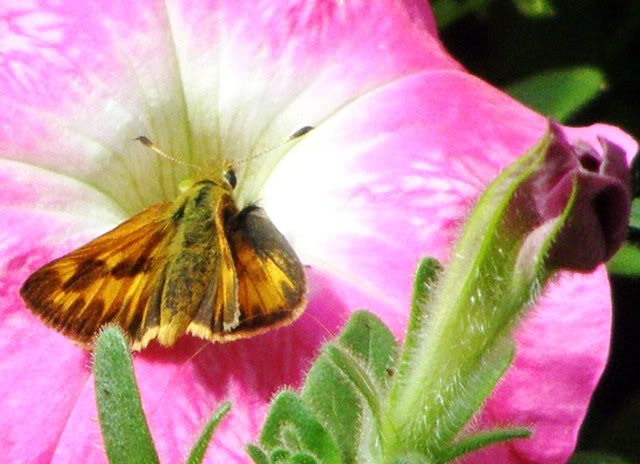 I'm using my laptop at the moment which doesn't have too many recent photos, therefore this is a very short entry.
When I get back on my PC, I'll show you a beautiful sunset at the beach.