A bit of a rainy day, so decided to stick around home. I checked the cherry tree, but the blossoms aren't ready to pop yet. Can you see the remnant stone hanging there?
I made a batch of cranberry chocolate cookies because my brother is dropping by tonight, returning home after his 6 week vacation in California...and he's not even the person who's retired!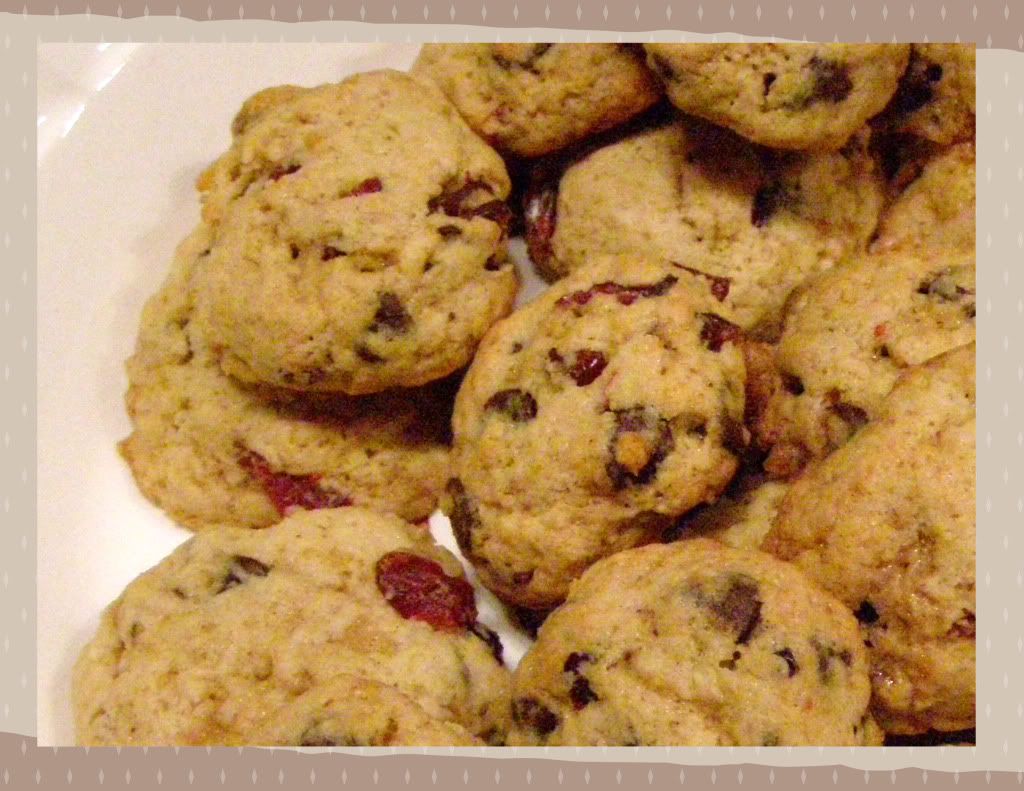 BTW the new April Photo Scavenger Hunt list is up at
Kathy's Postcards for the P.P
as follows:
April showers
breakfast
your camera
a set of keys
an interesting shop name
a cross
a church
eggs
something yellow
a sculpture
something to do with Shakespeare (the bard's birthday April 23rd)
something to mark St George's Day (also April 23rd)
Why don't you join in the hunt? It's just for fun and a good reason to look for interesting photo ops!