Making Days Count 19
Sometimes the day and night skies are so amazing, they are difficult to describe. The local snowcapped mountain was resplendent in the sunshine ~

Tufts of clouds were waving ~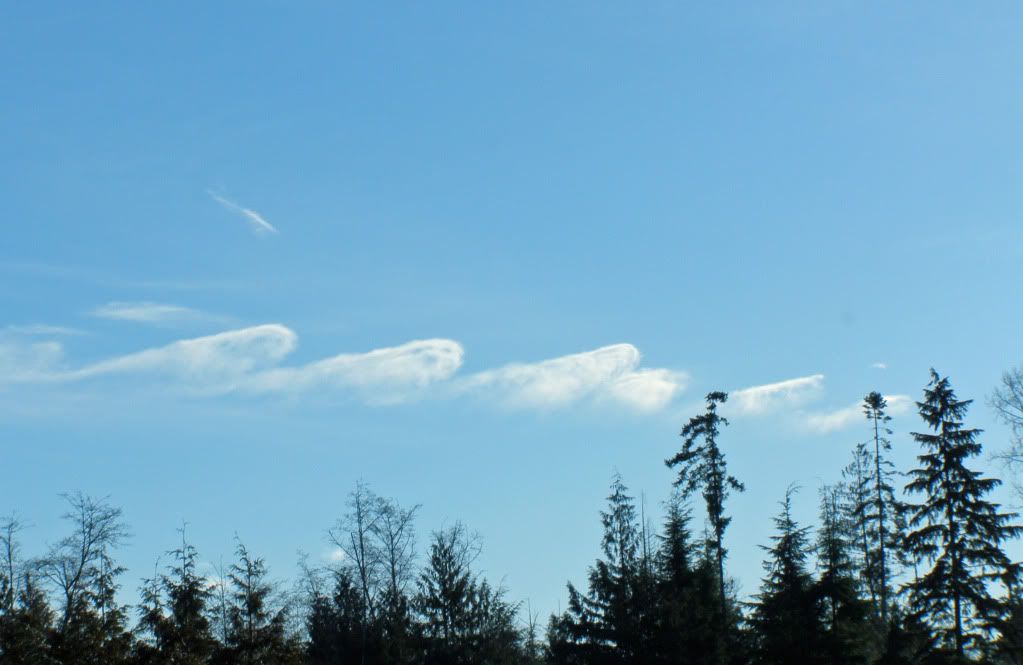 and the evening transformed blue into pink, and then into vivid crimson ~ views from the front door: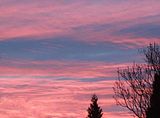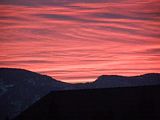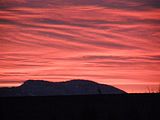 I hope Harzel is enjoying the full moon tonight!
To finish, here's a little poem for
Uphilldowndale
that I have written tonight. When her chicken, cat and dog walk atop a drystone wall, it's storybook land time!