Making Days Count 13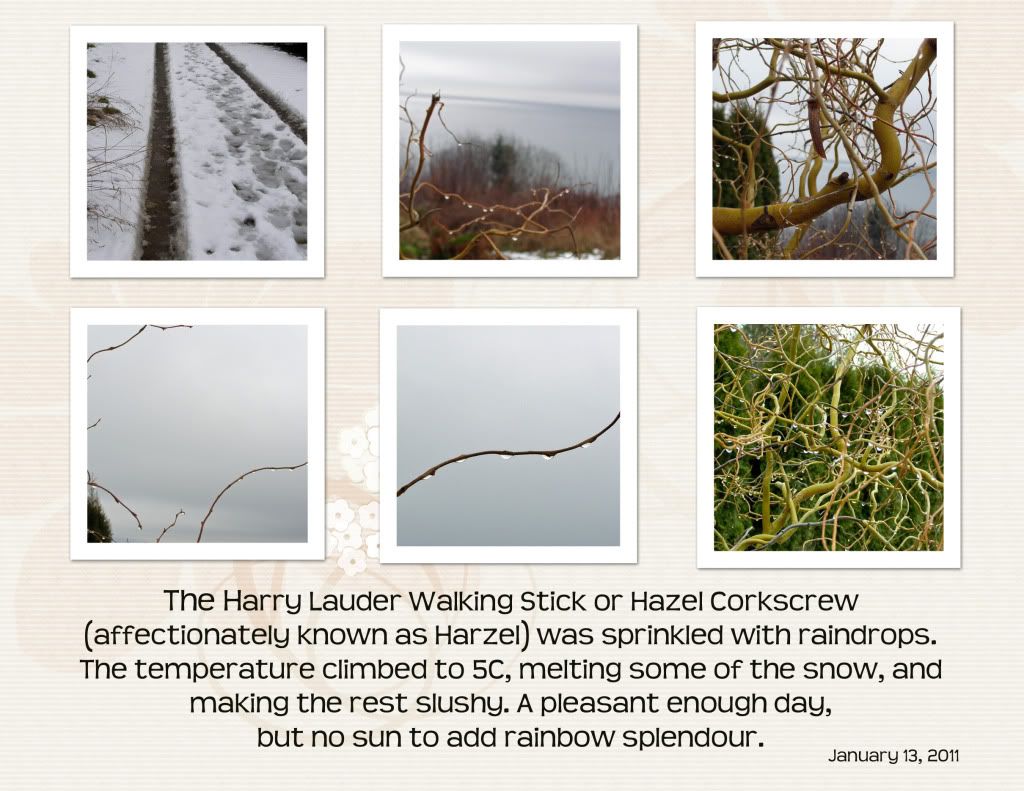 As a review, I have become involved in two blog related 'projects' for 2011, the first of which I heard of through
Flighty's
blog. This one is the
Tree Year
where I have decided to keep track of a 'Harry Lauder Walking Stick' tree, also known as Hazel Corkscrew (Harzel). My motivation, other than to learn and share more about this tree, is to encourage myself to go for a 40 minute walk daily or as often as possible. So far so good.
I learned of the other 'project' through
Louise
who mentioned the Photo Scavenger Hunt at
Postcards for the PP
site.
January's Scavenger Hunt List :
1. an abandoned building
2. a stained glass window
3. a goldfish
4. yarn
5. playground equipment
6. a library
7. a tombstone over 100 years old
8. your front door
9. a reflective surface ... not a mirror
10. something out of place
11. nature
12. bubbles
These two projects, along with other activities, have added something new for 2011. Of course, there are always many other focuses, but it's fun looking at things from these perspectives.