Making Days Count 20
Last night, I caught a glimpse of the full moon peering through evergreen branches, before it slid behind cloud cover. Since my moon photo was not clearly defined, I used some Photoshop filters to see what would transpire. January's full moon is also known as the Wolf Moon. Can you see the wolf?
The site on this link
has a wonderfully written blog posting about her Wolf Moon and also lists other names for the January moon.
Today was an "inside day" for me. It was a very wet day, so I was able to catch up on some indoor projects. Meanwhile, some little birds continued to frequent the bird feeders and brighten the day. I have been scouring my bird books because there are some I just don't recognize, for instance, the one on the feeder with the Townsend's Warbler. It had a shock of orange on its head, but it seemed too large for a kinglet, and different coloring than the woodpecker...but whatever it is, I was glad to see it. These shots were taken through the front window on a dark and dreary day, so they are not the greatest.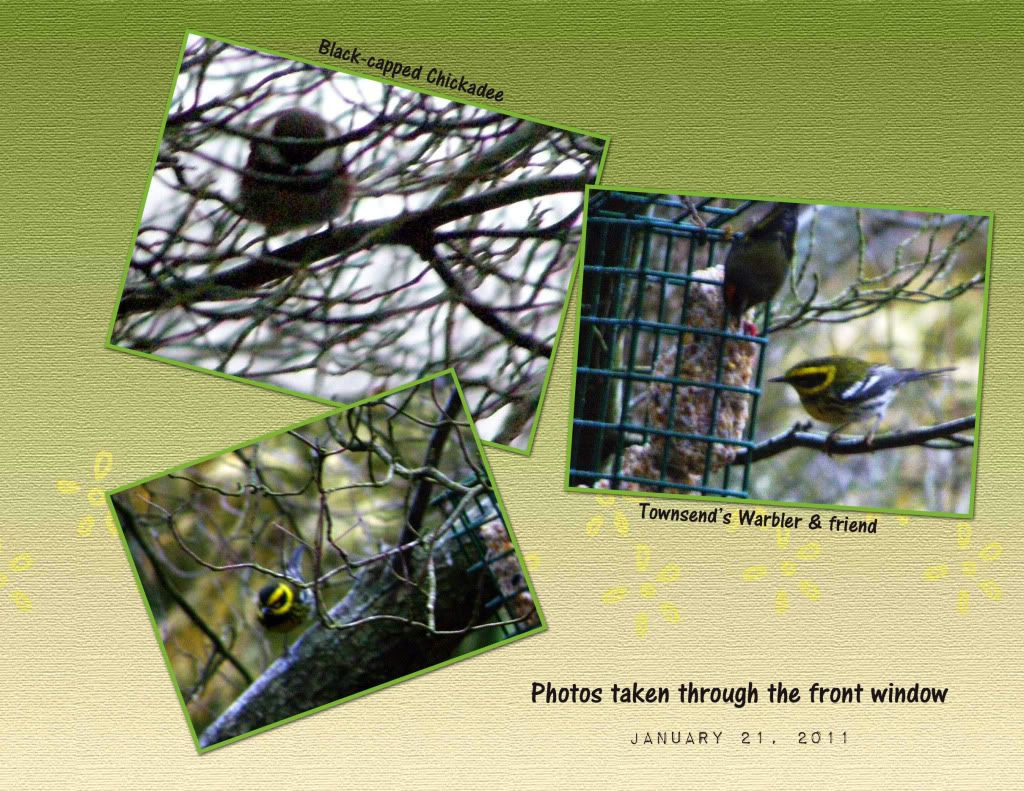 I have seen Harzel when he's dripping wet, so I gave him a miss today. Hopefully, it will be a bit brighter tomorrow which will encourage me to go for a walk to the beach.