Making Days Count 36
When comparing Harzel's bud growth over the last month, I see a slight change. These little buds are about 1/8" long, so not much to see!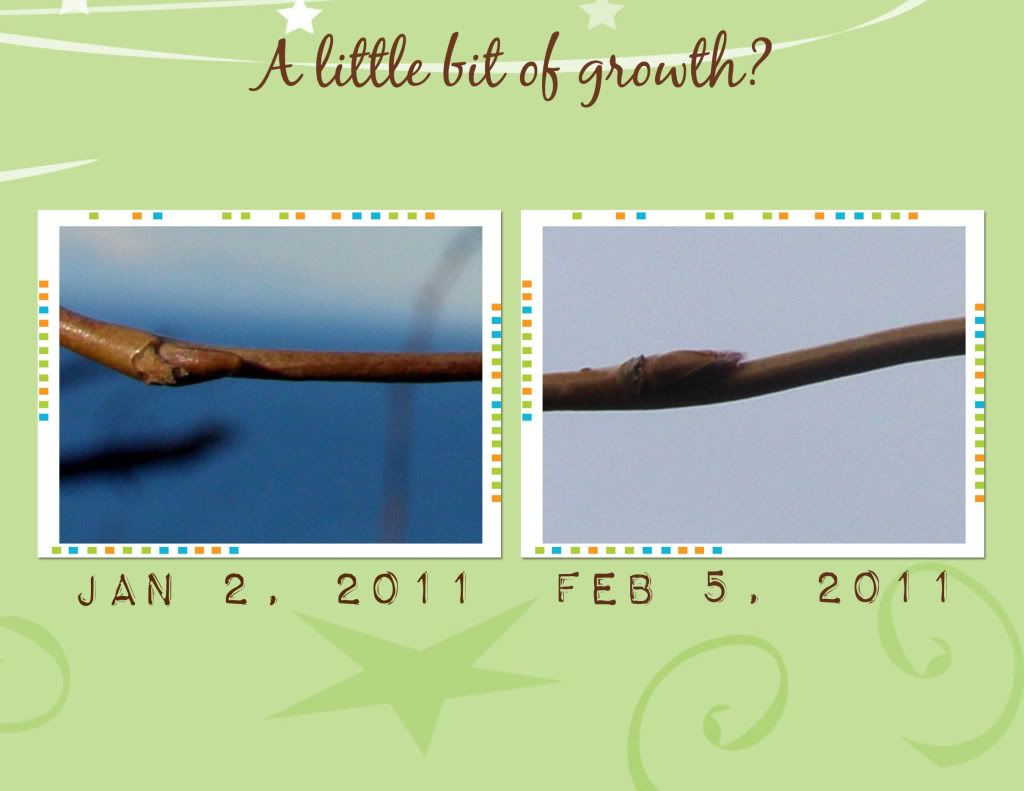 A Towsend's Warbler stayed at the bird feeder when I was outside. Its markings are quite striking. I think he looks to have a bit of an evil eye, though!
Well, I'm off swimming soon. Last night I had the pool all to myself!