Making days count 54
A bright morning ... because of the snow beginning to fall at 9:00 a.m. and continuing all day until it reached over my boot tops.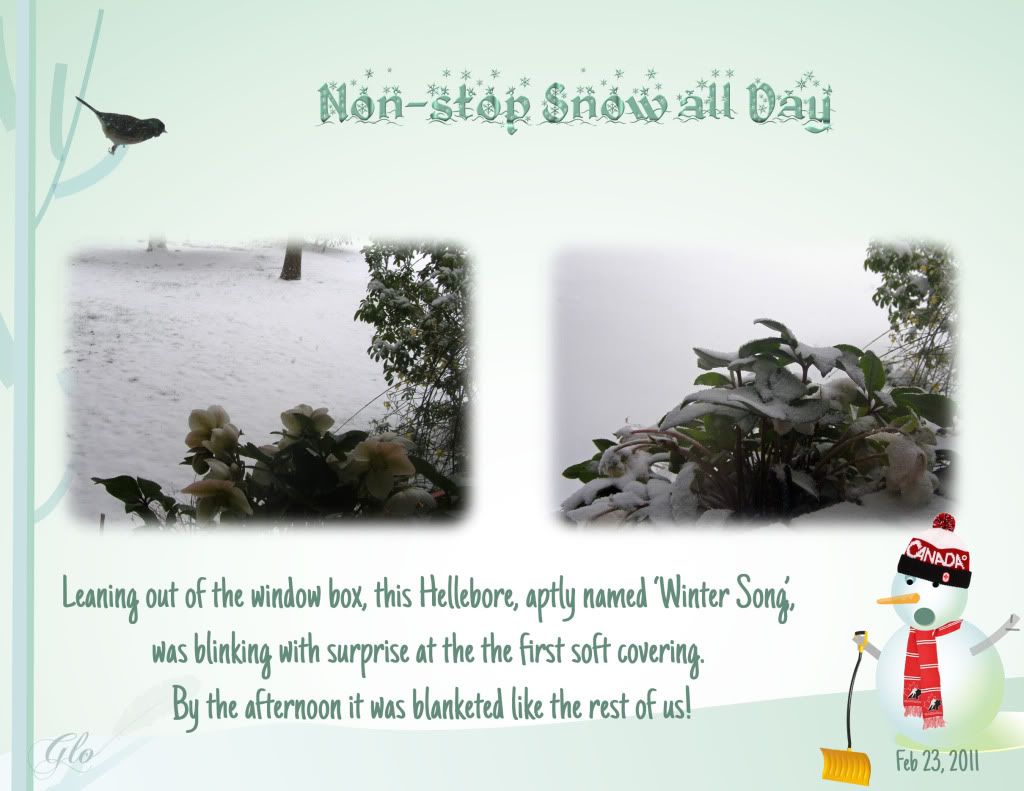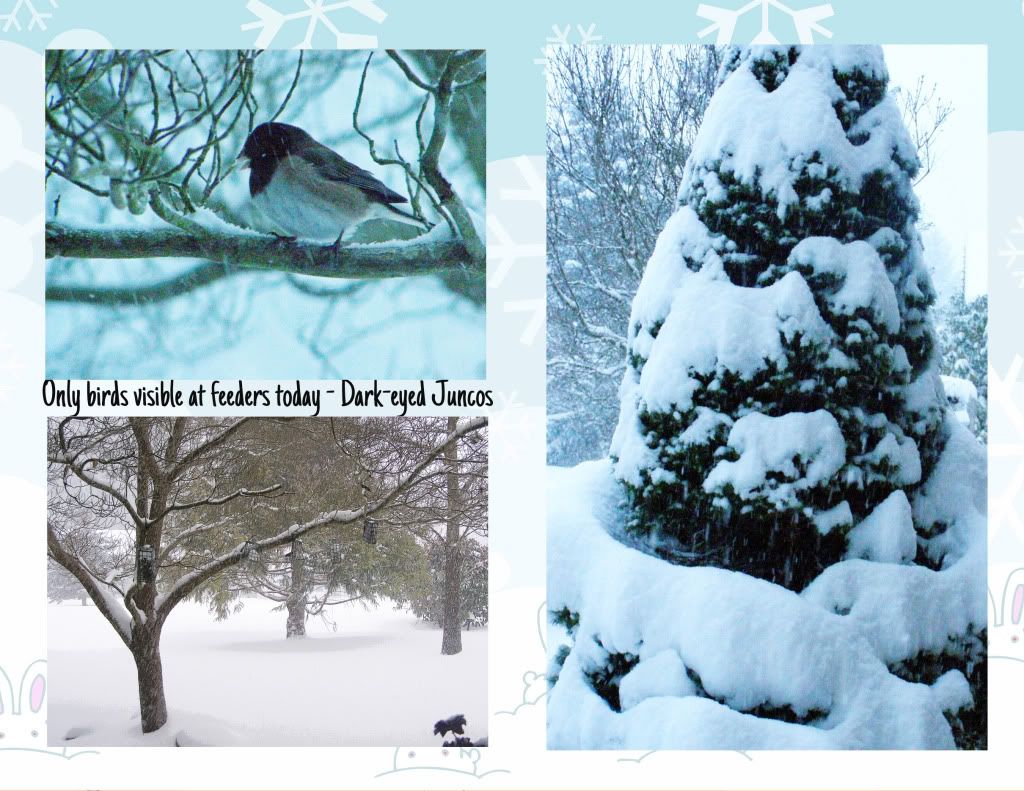 A short video of the only birds I saw at the feeders today.
With everything else going on in the world, a snowfall is a cause for celebration, for digging out from this is nothing at all in comparison.
My heart goes out to those in New Zealand suffering through such a monumental disaster.