Saturday is usually for catching up with things at home, which is how my day began (after chasing Mr. Sneaky off the back deck!). After doing some banking, grocery shopping, and buying new walking shoes...I drove home by the beach and realized the tide was out. Once I was home, I decided to keep up my walking regimen ~ so on with the jacket and with a click of the stopwatch, I was on my way.
The first thing I noticed was the amount of tree trimming that had been done to clear the view from above.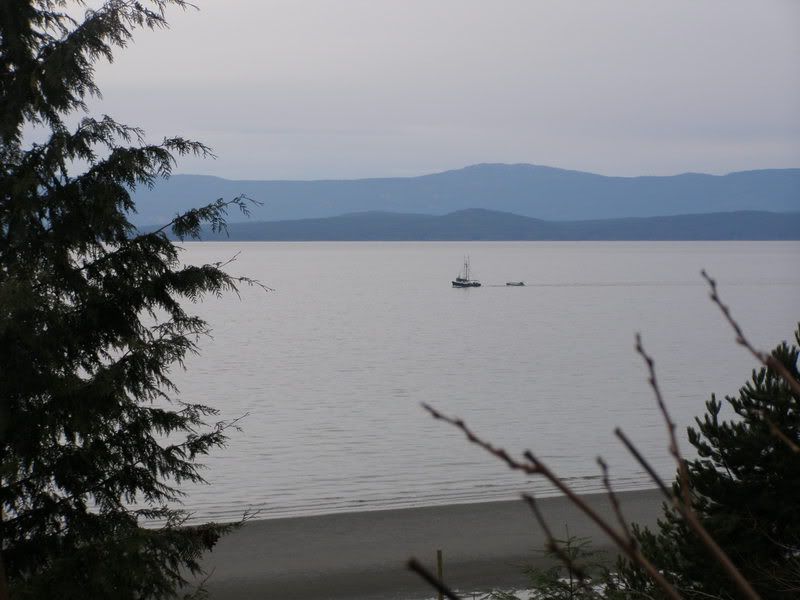 Robin found a spot to look over the changed landscape, which will grow back quickly once spring arrives. Robin's colourful feathers brightened up an otherwise grey day.
I was glad to walk (in my old shoes!) on the damp sand ~ beats stumbling over the rocks!
A wide expanse that looks so much more welcoming with blue sky and sunshine ~ however, there was some activity other than the sand, shells and squiggles.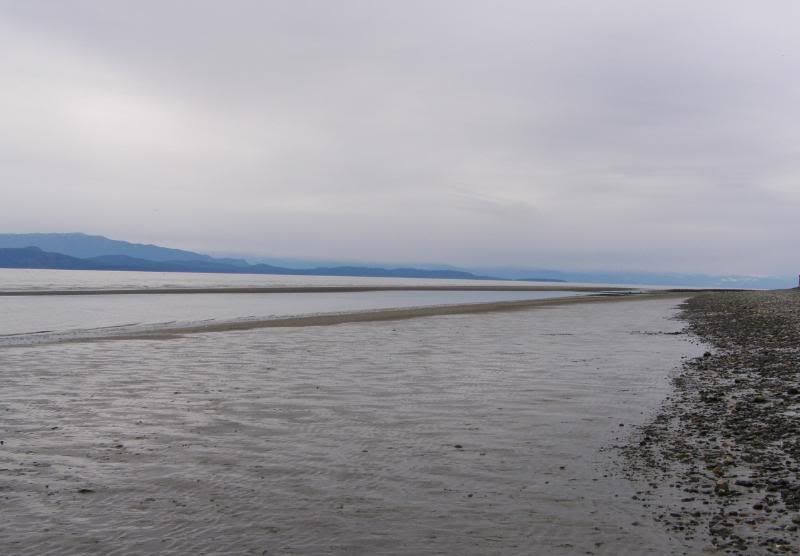 Here are some
Mew Gulls

~ a smaller and much more 'refined' looking bird than the usual Glaucous Gulls.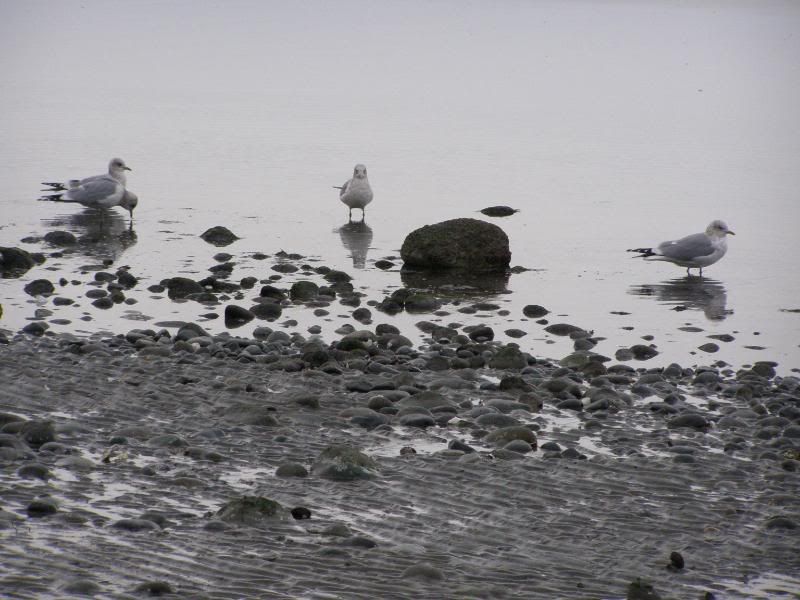 This seems to be a
Western Gull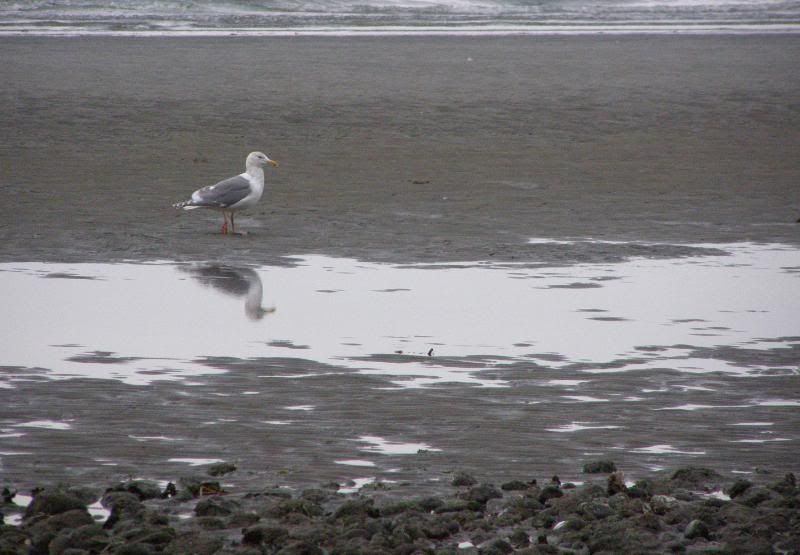 When I was approaching the beach, I could hear a very loud consistent bark of a seal, but by the time I reached the sand, it was quiet ~ I think it was probably following the fishing boat.
I heard the call of an eagle and saw one land on a tree overhead ~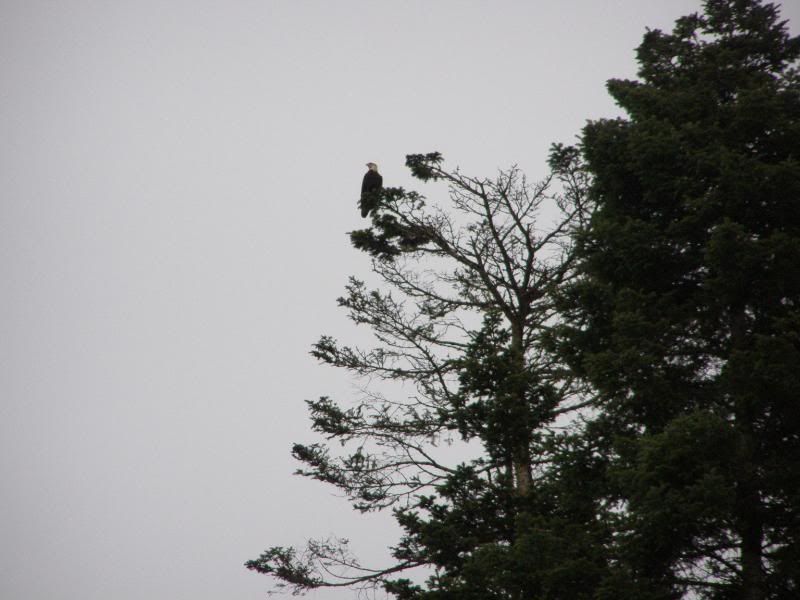 A closer look: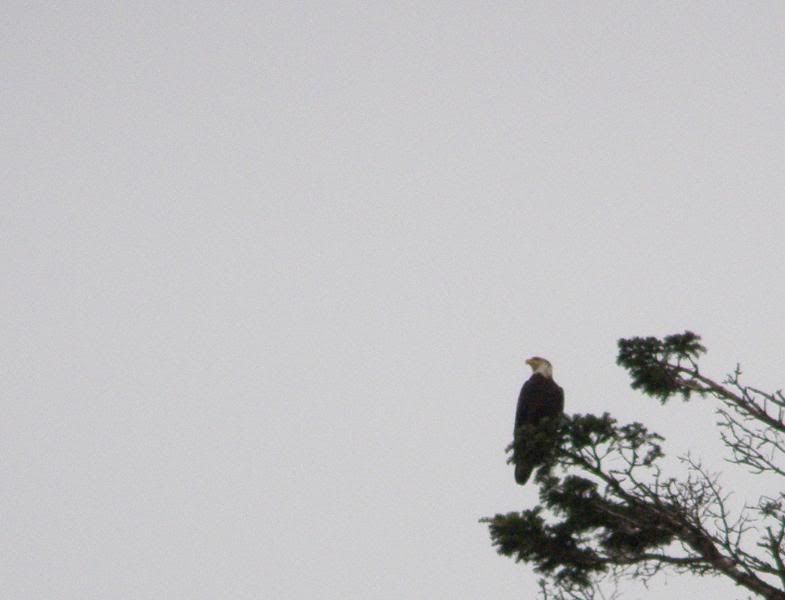 Another call and he was a silhouette in the distance:
On the way home, I noticed that the wild clematis seed pods had a glow to them so have made a segment of the photo into my new header.
Catkins were hanging in profusion ~ but would have benefited by a touch of golden sun!
It was a 20 minute walk to the beach and I was home in about an hour. It was good to breathe some fresh sea air ~ and also continue my daily walking program :)