Song Sparrow
It started with a bird who dared to feed
in sight of Mr. Sneaky's birdbath perch.
Its beady eye was keen and seemed to search
for any cat who'd try a nasty deed.
It kept its beak shut tight; no need for song
in case of any others skulking by.
He flexed his wings, impatient now to fly
above his breakfast tray. He sang, "So long!"

The sky was overcast ~ a wintry gray.
I went in search of Spring and daffodil.
I hoped the park we know as Beacon Hill
would satisfy my quest ~ a spring display!

At first the mulch was all my eyes could see
for all the beds were covered layers deep.
In Fall, when residents pile leaves in heaps
the City trucks drive by and take debris.

This beneficial mulch spread on the ground
improves the soil conditions in the park.
A chipping program adds a mulch of bark
recycling season's offerings year round.

But I digress, I've come to see spring bloom!
Oh, there, in clumps with mulching for their beds,
I see a group of downcast yellow heads!
They need the sun instead of chilly gloom!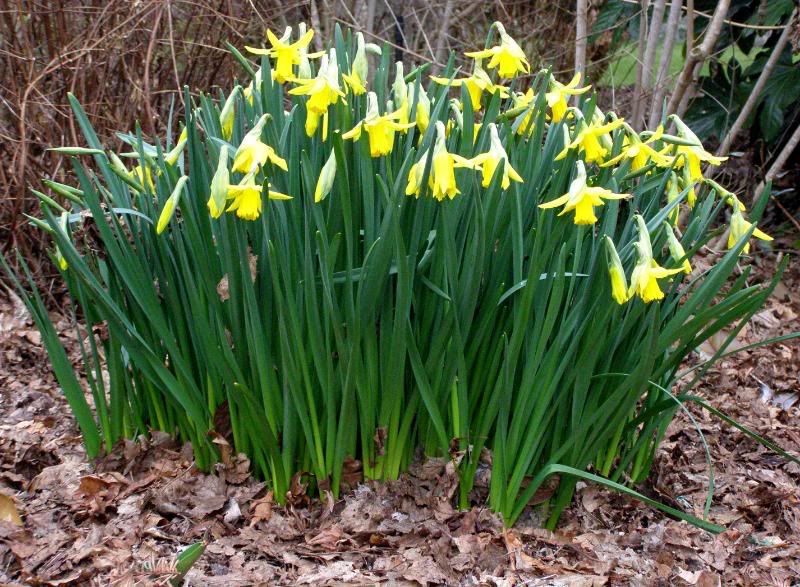 There's promise though, of fragrance in the air!
A bed of wallflowers waits for buds to form
and soon sweet blossom scent will be the norm
to share its beauty with a spring affair.
Going Quackers and Nuts

As usual, the park's alive with beaks!
Some black, some white, surveying from a height.
Some "webfoots" waddle, others take to flight
with sound effects of caws, and honks and shrieks.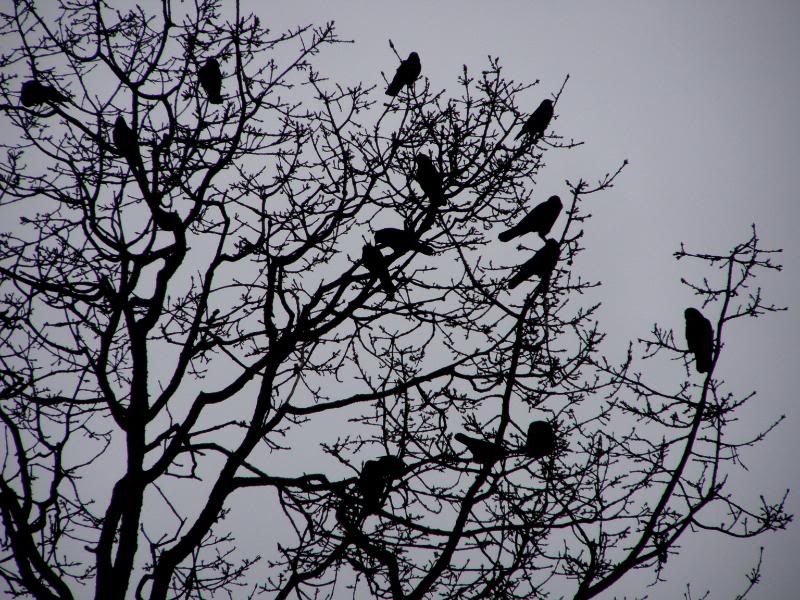 I see a fluffy tail behind a tree ~
and try to keep the creature in full view
but just a minute, there's another ~ two ~
one light, one dark, intent on scurry spree…
There's time before I go for one more thing!
It's time to throw some birdseed that a brought ~
So glad that I remembered ~ just a thought
to bring some goodies for my pre-spring fling!
Good heavens! They're going quackers! Holy crow!
They're nuttier than squirrels. What a zoo!
I guess it beats the crumbs that others threw!
I must admit, they put on quite a show!
Gray clouds are scudding. Quickly darkness clings
above the strait, then hovers in a yawn.
A split of blue appears, like curtains drawn
revealing spring is waiting in the wings.