After two lovely spring days, winter returned with a vengeance ~ wind, sleet and snow flurries with zero degree temperatures! Luckily during the warmer days I worked out in the garden tidying up and even finding the first touch of yellow tucked in the mossy grass! That's right ~ my first dandelion of the season!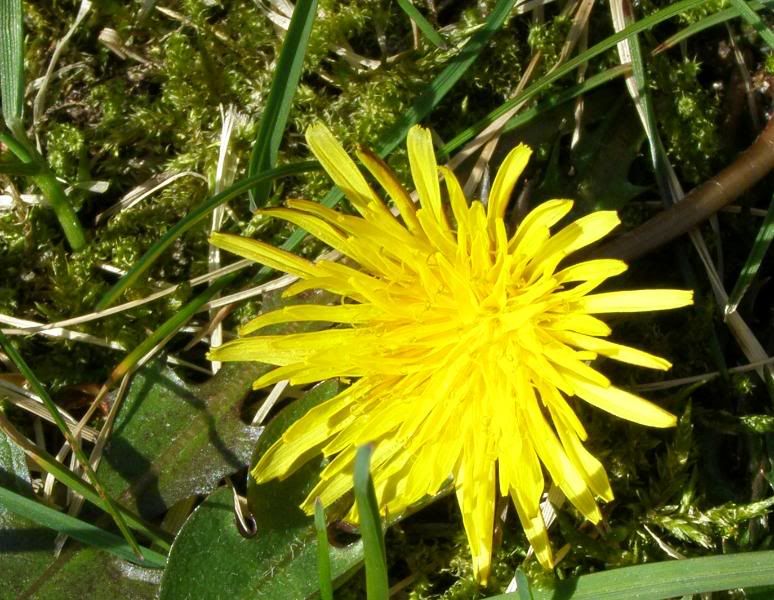 On Sunday I visited a gardening centre and picked up a few plants to brighten up the window boxes, however yesterday they and I stayed indoors looking out at the cold, windy, snowy weather:
One of the plants I bought was a hellebore after seeing them on
Louise's site
. There's something about their muted colours that appeal to me ~ an old world look, I think.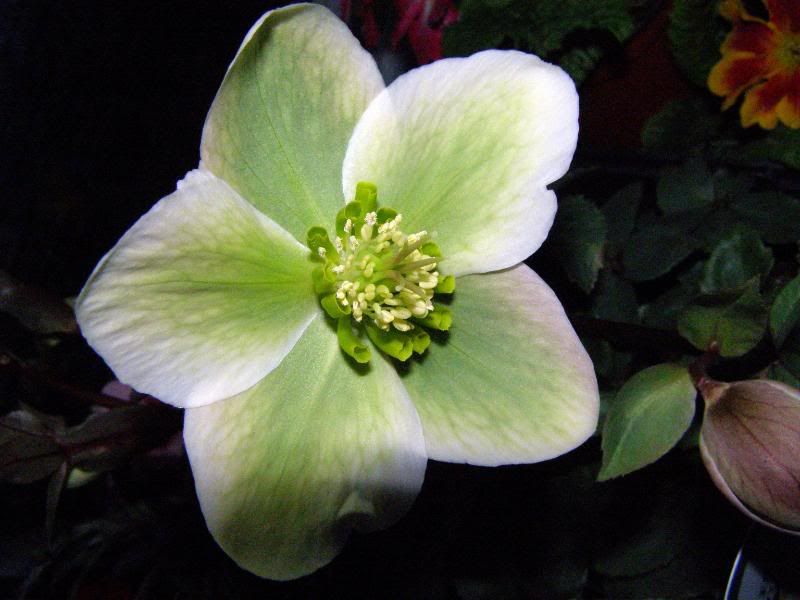 Now here's my thought process as I looked out at the weather and pondered on
Nikki's gorgeous blooming flowers in her garden
~ I wondered how far away her roses were. It turns out the distance is about 1300 miles south. My mind thinks ~ "I wonder how that compares to the length of Britain?" which leads me to google again. The next thing I find is a
fascinating journal which I downloaded
(free) of a couple who walked from Land's End to John O'Groats (1120 miles) ~ and that is how I spent the rest of my snowy day ~ reading their journal!