Yesterday was cold, bright and sunny, which was an opportunity for some clean-up and then a drive out to see what nature was up to.
First, I returned to the same location where I photographed the eagles. There were many flying over the ocean and among the trees. Here's one shot:
Out in the water, the
sea lions
were having a herring feast and their barking echoed across the blue, however they looked like small brown specks , so no good footage. Farther on along the coast, I spotted some shapes on a mooring, so I pulled in ~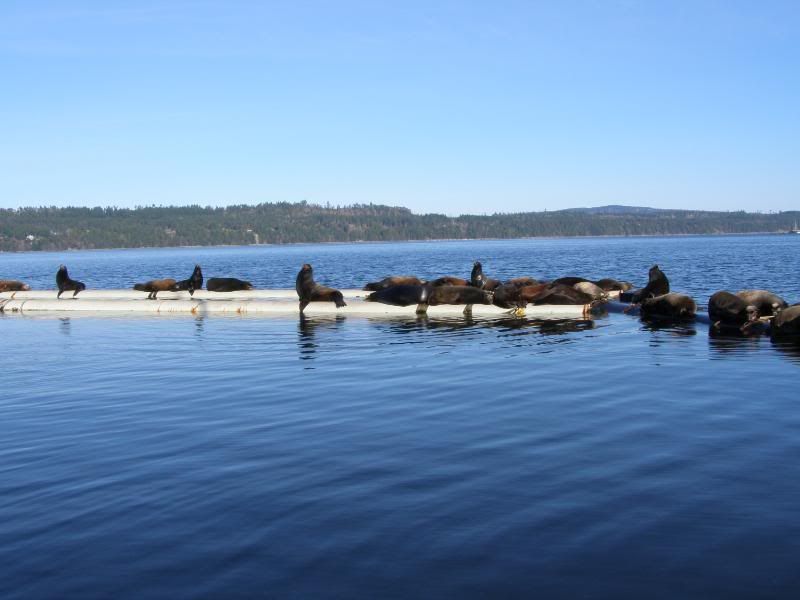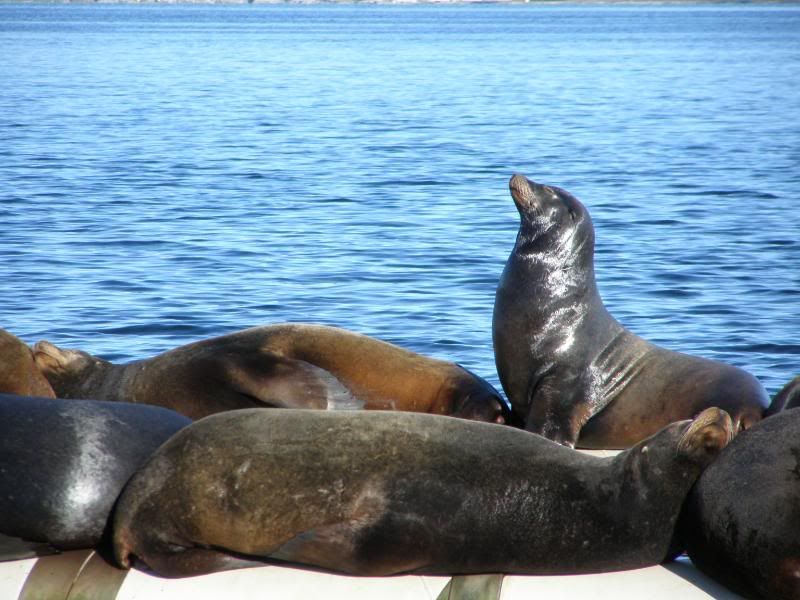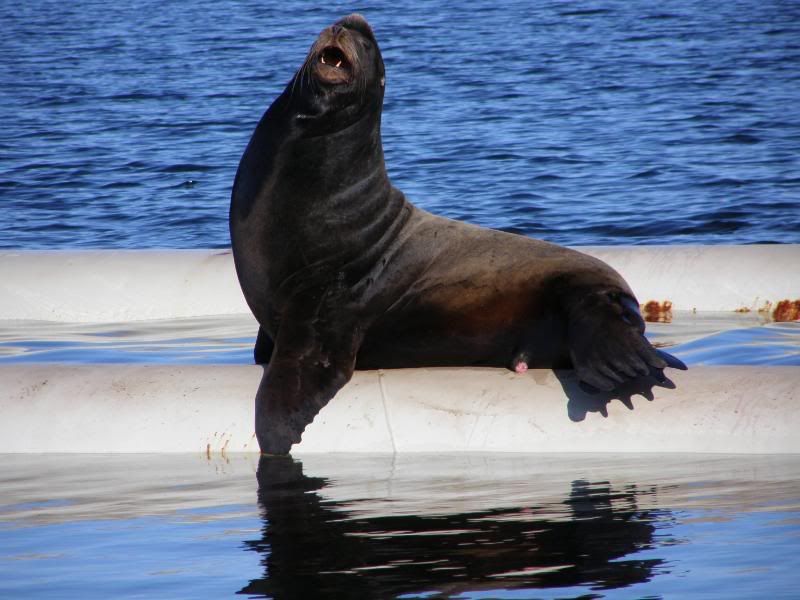 and what about this elephant trunk ~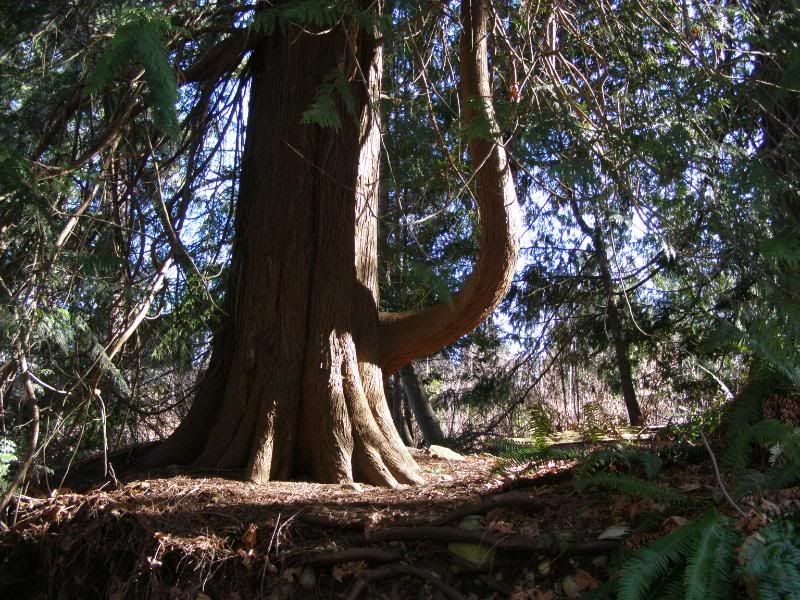 Another bright, crisp and clear day today. It was -3 overnight, and up to 8 today, with forecast of rain/snow showers for the next two days.