Yesterday was absolutely unreal! It was cold but bright and clear, so I decided to drive out to see the herring boats and all that comes with them.
When I went to the place "where the river meets the sea", there seemed to be wall to wall seagulls! I've never seen so many birds in one place in my life ~ and being the only human there, I felt I had entered a whole new world of wings! The colours of the sea were beautiful ~ various shades of blue ~ from turquoise to bright blue. A cacophony of excitement! I didn't know where to point my camera first. As I said it was cold with quite a sea breeze, so I put up my hood, which I also thought would provide protection with all the wings (and other parts) flying overhead!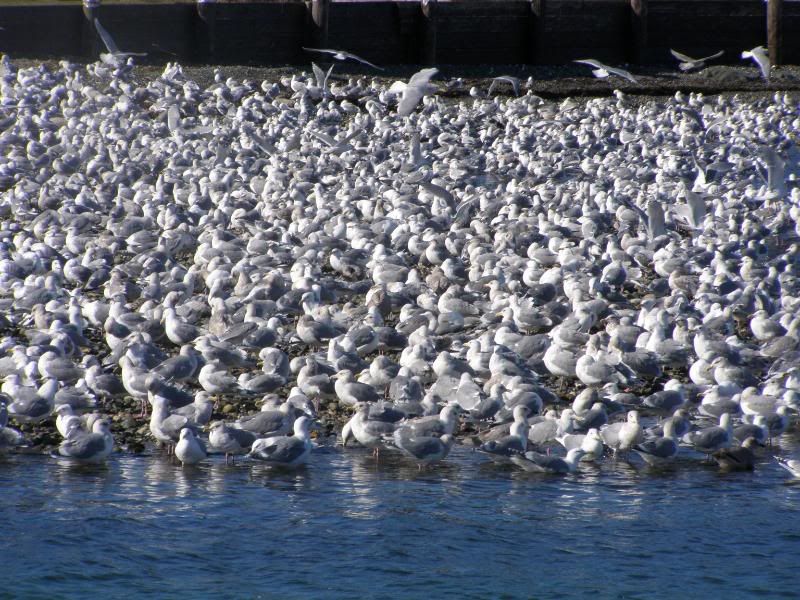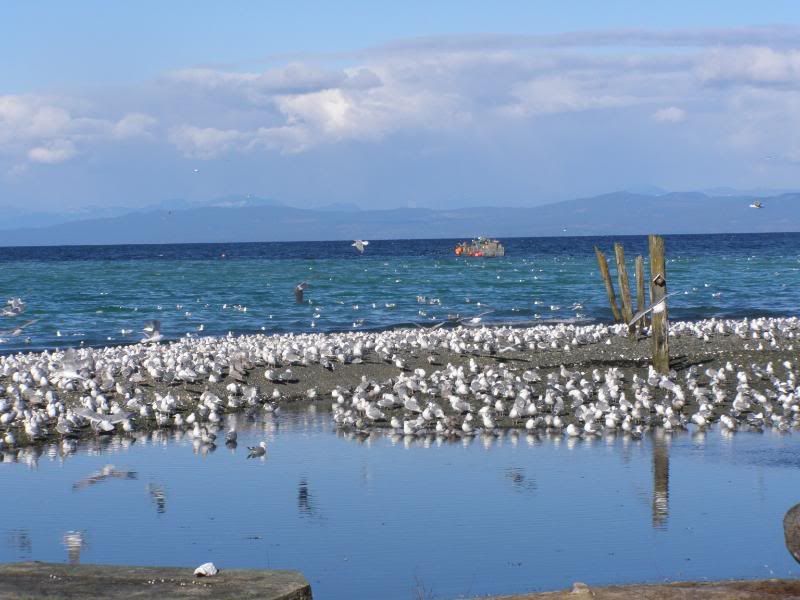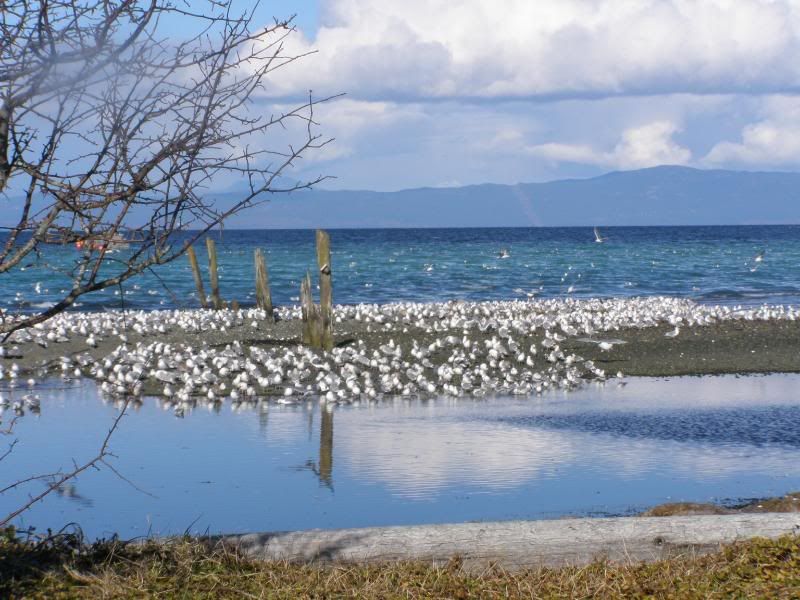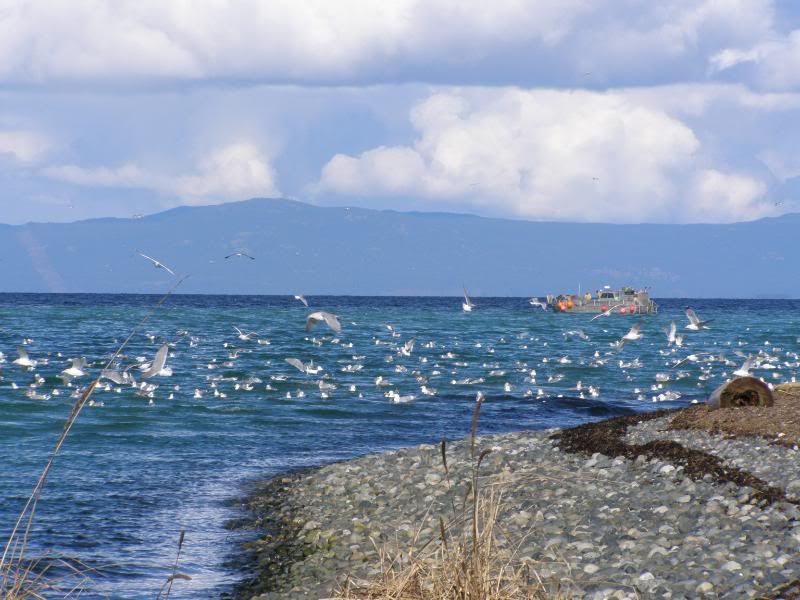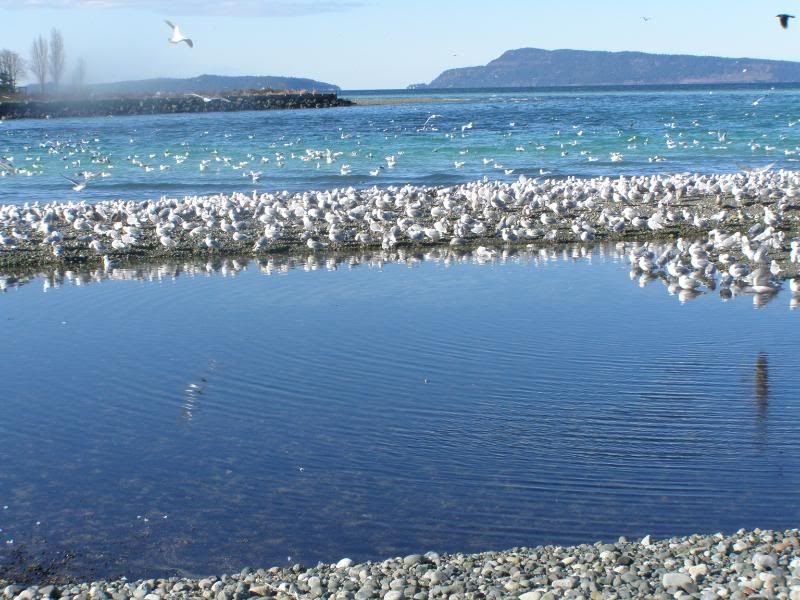 Eagles were flying in the distance, and I did manage to follow one for awhile.
I decided to drive on. As I drove along the coast, I spotted the herring boats and turned off the road.
I walked down a steep hill and I could hear the call of the eagles. It was amazing! There were many flying in and out of the trees and across the water. I wish I had had a stronger lens. Here are some photos: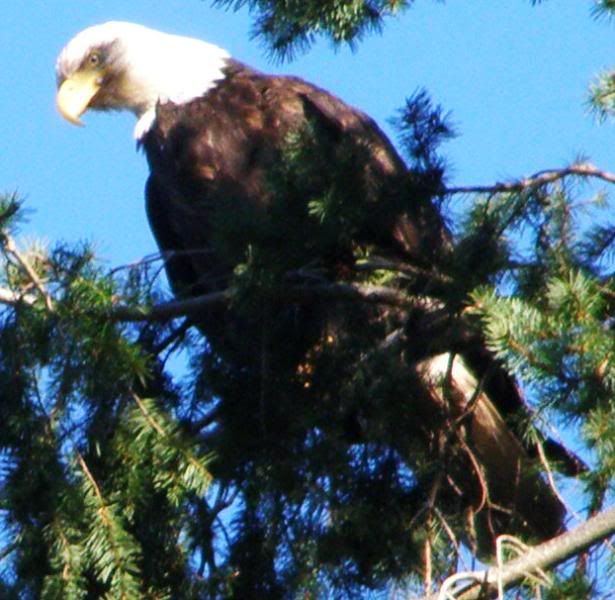 I think he heard me trying to impersonate an eagle whistle…gulp.
*****************************************************************
We turned our clocks one hour ahead on Saturday night, so when I was getting up for work this morning, all I could see was pitch black out of my bedroom window. As the light began to dawn (in more ways than one!), I looked outside and couldn't believe my eyes! Winter had returned once again ~ having snowed overnight. Some places, just south of here, had a 4 inch covering!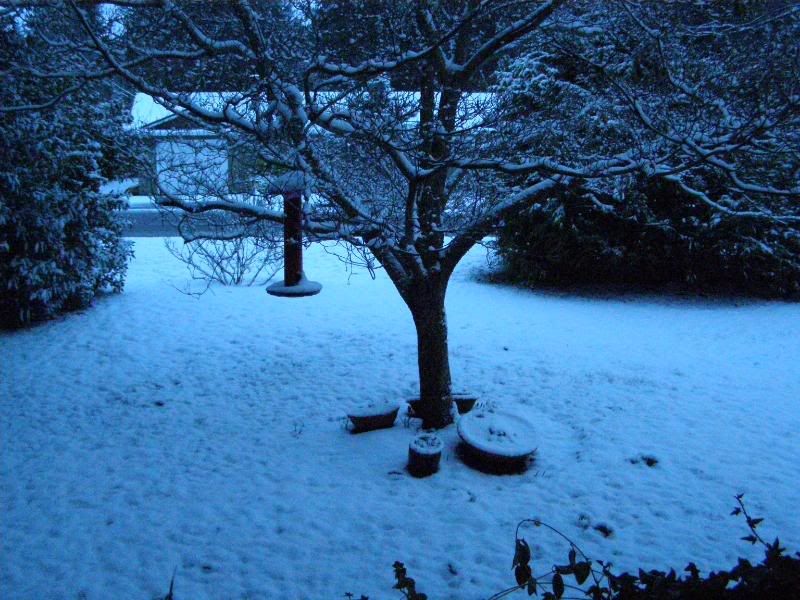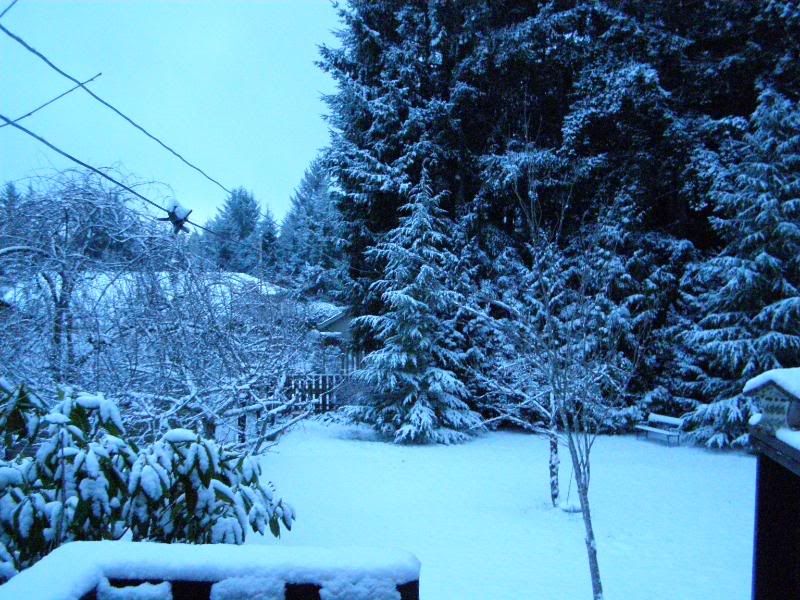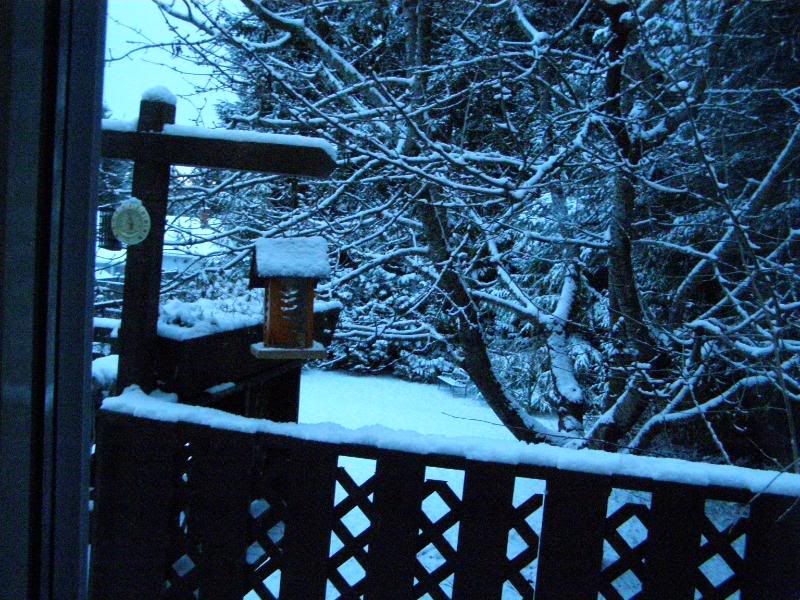 The day became sunnier, and once again, the snow bid farewell! It is still cold though. One more day of work before my Spring (Winter?) Break ~ woohoo! My new passport arrived today! Hmmmm….Oh, right…spring cleaning the garage…blech