A little catch up from last week:
I did beat the 20 minute walk to work one day, barely...
I've neglected photos of the mountain recently because I don't drive that way to work anymore, but caught it in the sunshine last week :
A glimpse of a pastel evening on Friday ~
Yesterday was for the birds ~ the weather was temperamental ~
When hail started to ping, I saw wings diving for the underbrush:
Snow followed, with the sundeck looking like this ~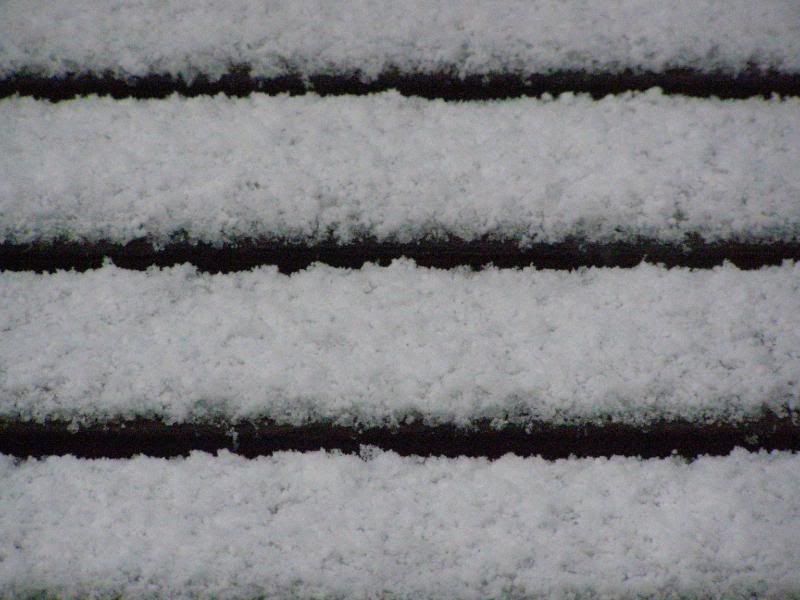 After an hour, the sun shone, the snow melted, and the birds came out of hiding:
In the front garden, the dark-eyed junco was busy at the bird feeder, when he was joined by a friend: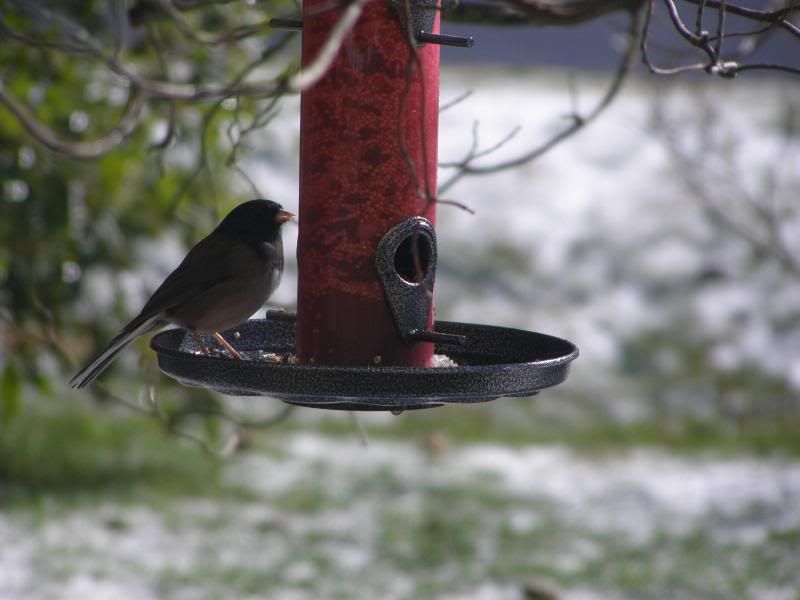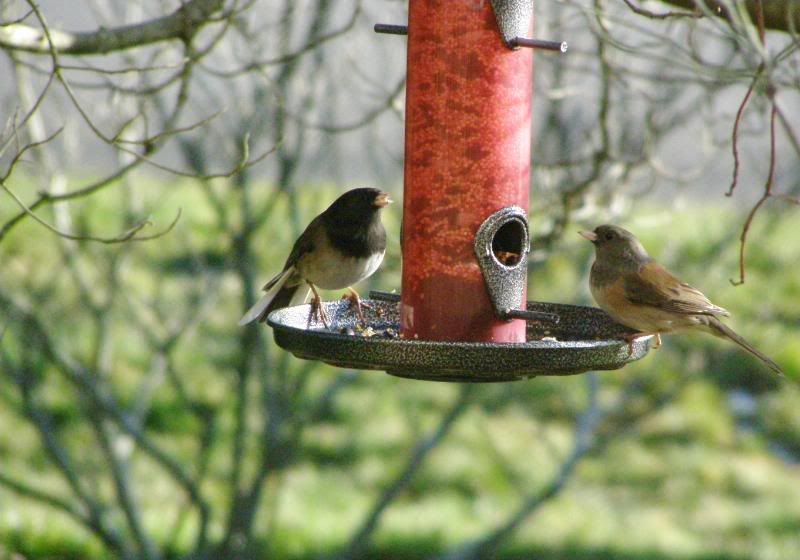 In between beak-fulls, they must have had a discussion about swapping sides:
Meanwhile, on the grass, Robin made an appearance: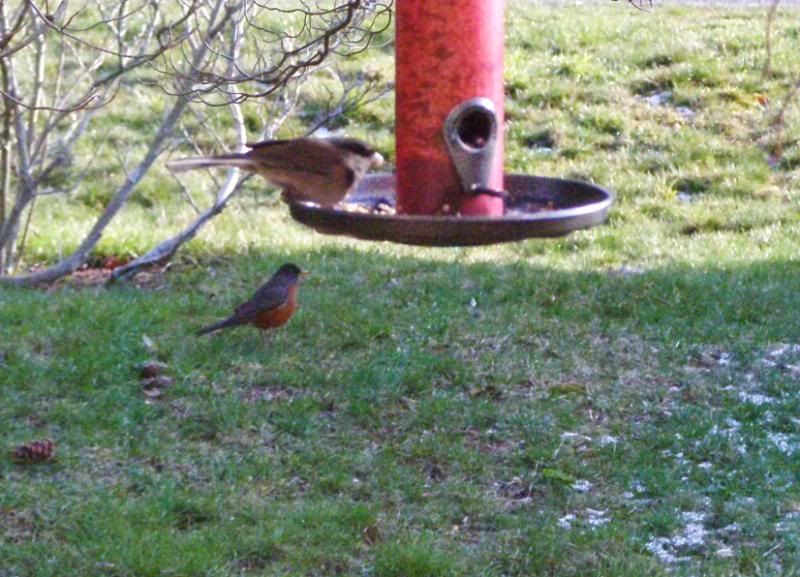 Oh, Robin says, taking my picture? Just a minute until I get the right pose: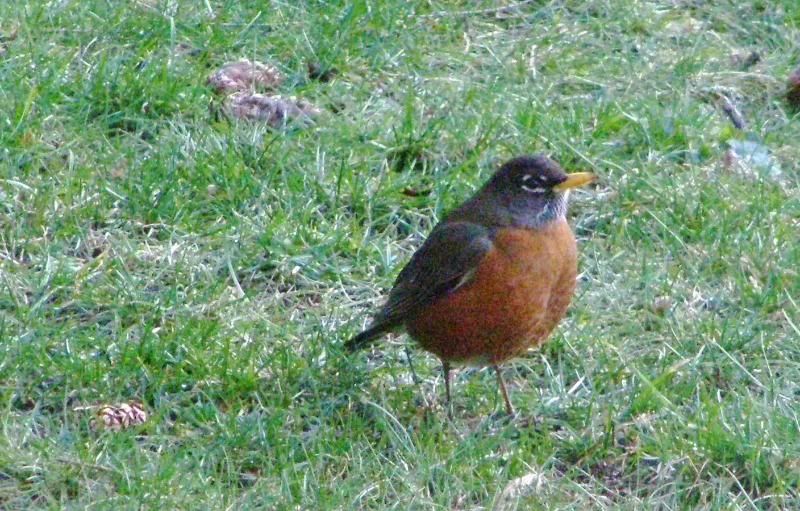 Hmmmm...not quite what I'm after. There now - they don't call me Robin Redbreast for nothing...
Now, let me be ~ I feel a worm coming on!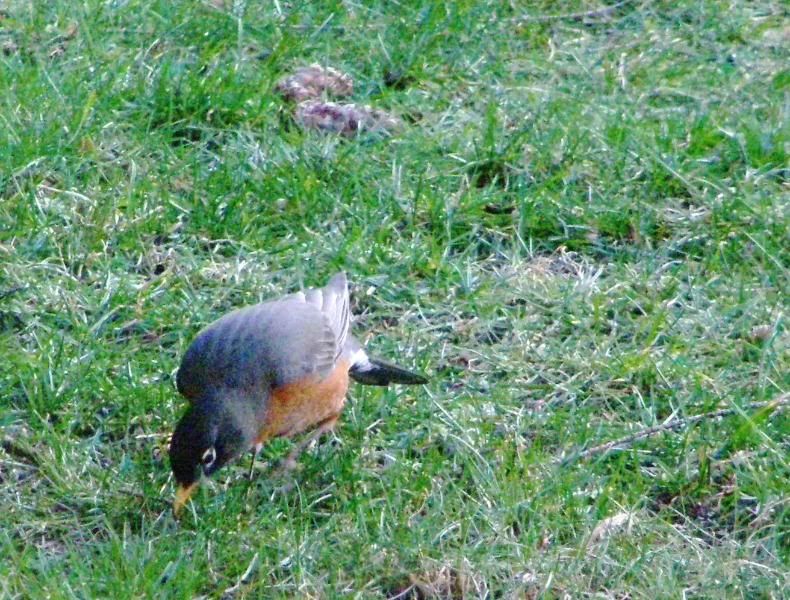 Meanwhile at the back bird feeder, a Varied Thrush was contemplating.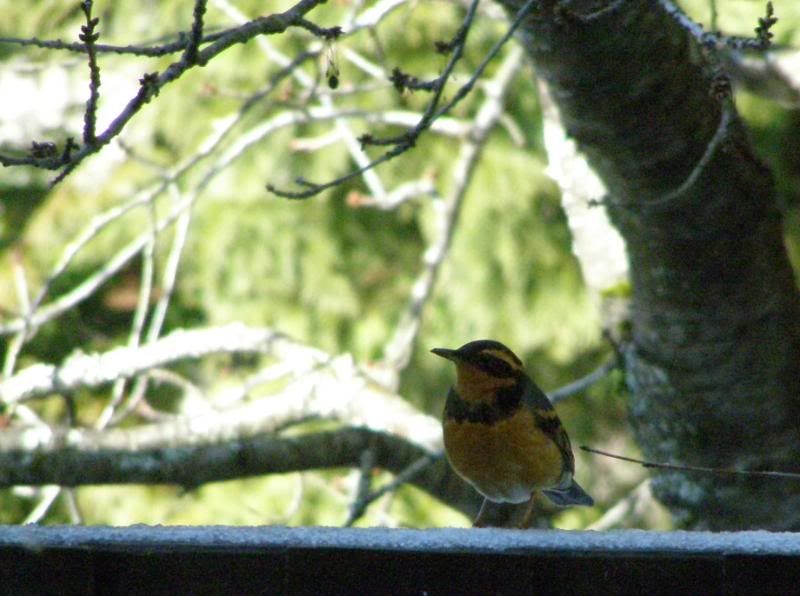 In fact, he contemplated so long, he was still there after I had run upstairs to get my camera.
Now what was he thinking about?
Oh, I see ~ trying to figure out how to approach the bird feeder...
After a long time, he decided to make his move...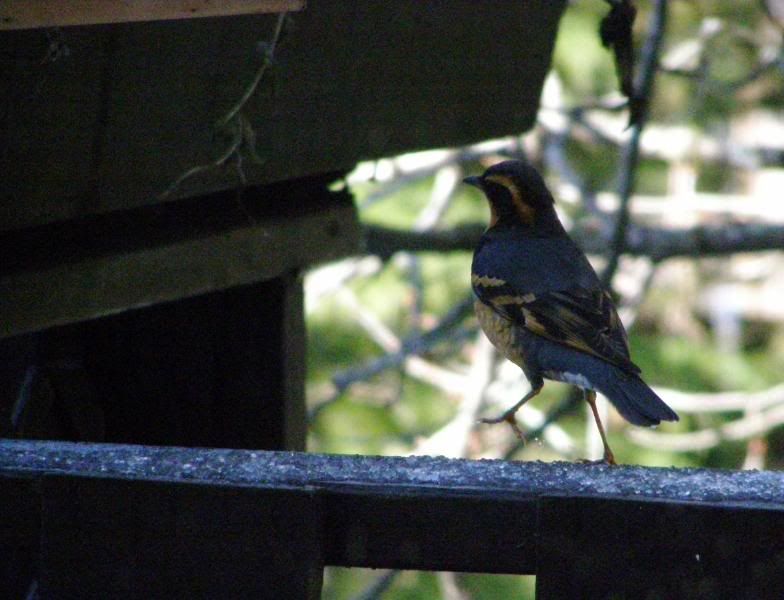 and up he went ... steady now
And so it continued... up and down
Once he got the hang of it, he looked right at me as if to say, "Did you get all that?"
Soon a Red-Breasted Nuthatch arrived ~ followed by others on the suet feeder. These are the first nuthatches I've noticed this year. Nuthatches nested in the birdhouse at the end of he yard last year. I think the Varied Thrush below may be the female, as the necklace band is not quite as dark as the other one. She seemed to have no trouble hopping from the window box onto the bird feeder. Having the nuthatch and thrush in the same photo shows the comparison in size.
Nuthatches are also know as "upside-down birds", often hanging upside down or going down trees head first ~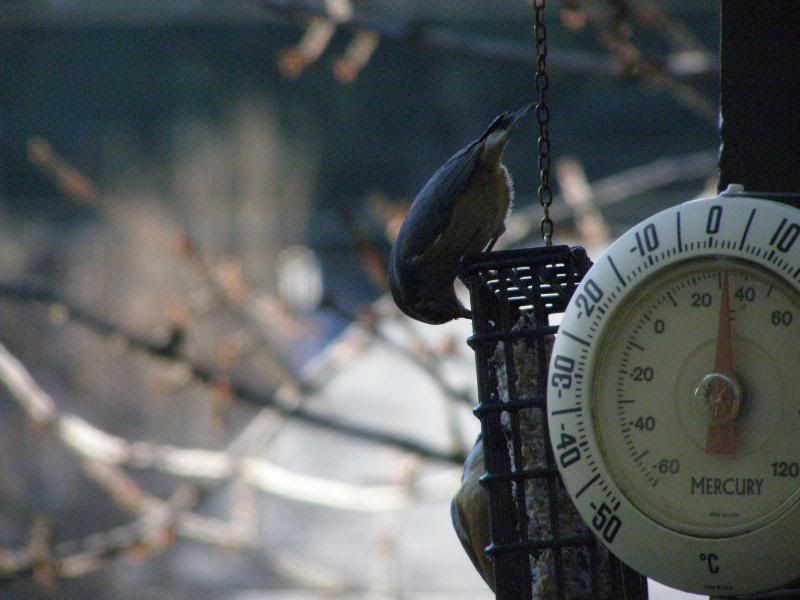 Here are the two Varied Thrush and a Dark-eyed Junco.
Quite a day...for the birds :)