First of all I'd like to give a big thanks to
Flighty
for helping me celebrate my first blog birthday, and also to thank him for the reference to Frog Ponderings and all that has evolved from Frog Newton and the gang. What fun we've had! Who knows what is to come?!
I decided to look back through my photos to find a special one for my first blog birthday. I found a photo of the sweetest cat I have ever personally known! He came to live with us when his human family had to move to a place where no pets were allowed. Lots of combing and brushing! He had a lovely nature. Here he is out on the back steps looking purrfectly content!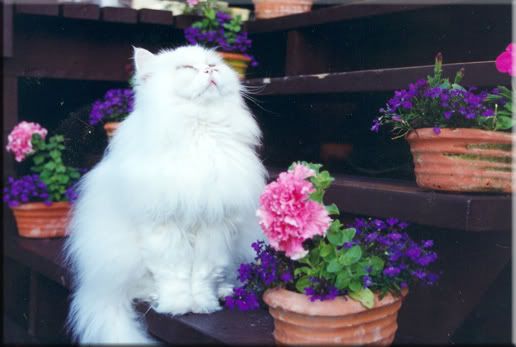 Thanks again Flighty for your special friendship and for introducing me to many wonderful blog friends!