Yesterday I decided to go on a home and garden tour which was a fundraiser for our local theatre company. There were 12 possible places on the tour, but by the time I had seen six of them that were not too far away, I was done :) It was an interesting couple of hours! The largest of the homes was 7500 square feet on 5 waterfront acres ~ gorgeous, and amazing to see, but I was more taken with the garden of one of the more moderate homes. The couple that lived there worked on the garden together and it was filled with colour and fragrance.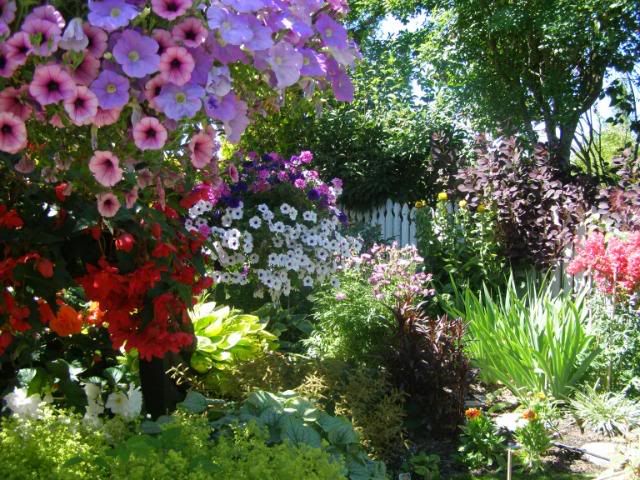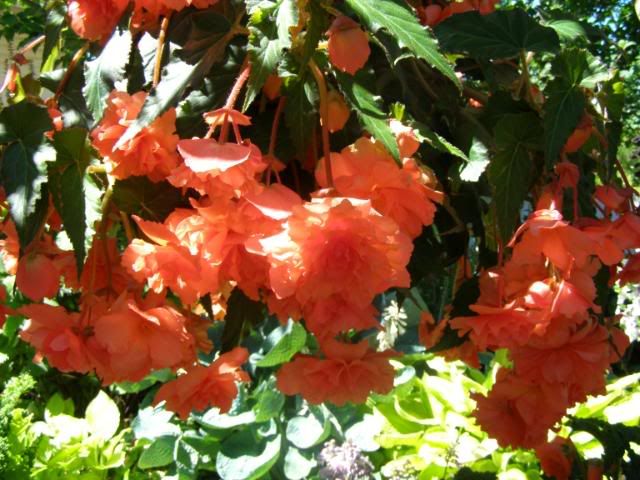 Today, I visited the gardens close by, of which I am a member, to see how things were growing. A fellow stopped to talk with me when he spotted me waiting for a butterfly to land. He was on holiday with his wife and her friend who had known each other since they were 7... he said he enjoyed photography, too, but preferred taking photos of wild animals/birds to flowers. He chatted on and I wondered if this was the first chance he'd had to get a word in edgewise ;) LOL ...btw, the butterfly didn't land!
Some of the flowers and closeups ~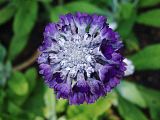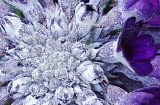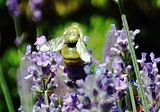 While I was there I stopped in at the plant nursery, and bought a new member for my rose garden. I like getting things from this location because they propagate plants on site and it's from the same area as where I live. My new rose is called New Dawn and is a climber, so I've planted it against the far end of the rose garden.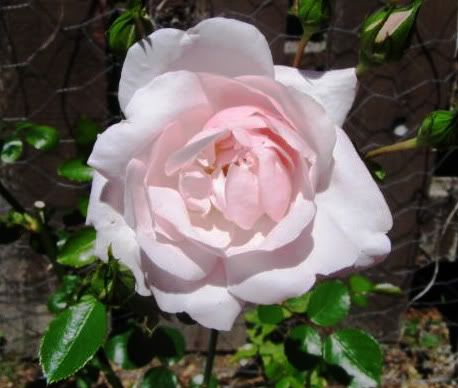 After that, I got out the ladder and picked more cherries, did some yardwork, and then decided to paint the back steps. I will finish replacing a couple of boards on the deck tomorrow and hopefully get the rest of the deck painted. It's good to get things done now that I'm home. I'm trying to spend some of each day working around the home/yard and doing something else interesting.
Here's my sunflower opening up:
and I'll leave you with two heart "designs" I found in the gardens: