I'll let this morning's photos speak for themselves!

Looking out of the front door ~
Front yard with a sweet pea peeking from the window box...
Bird house and cherry tree in the back yard:
Cherry blossom!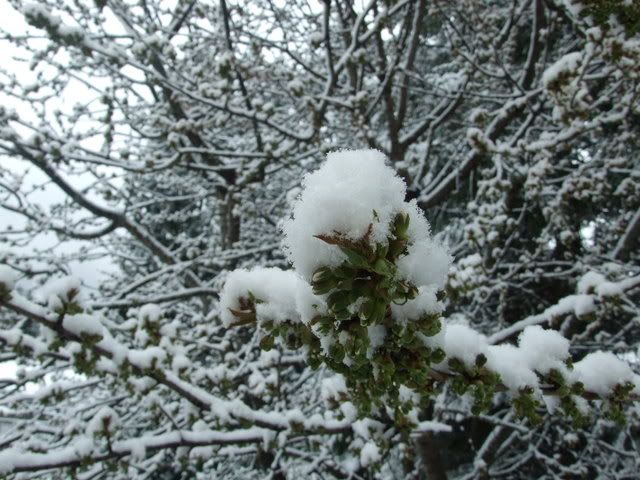 For Frog Morton and Flighty ~ The snow was just perfect to make a ....