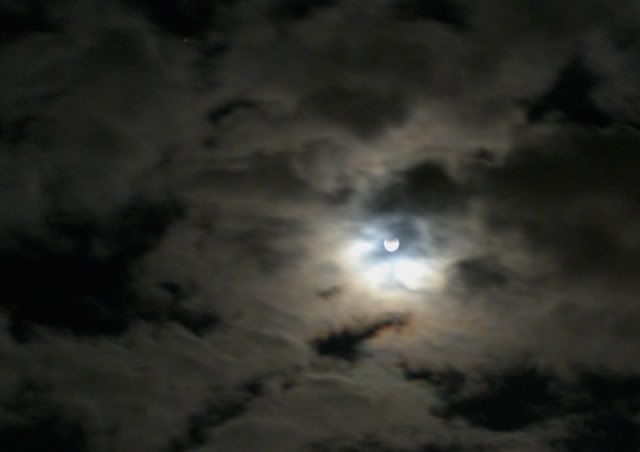 No Need to Weep
As clouds descend on sounds of nightbirds' cries,
The weight of sorrow falls and comes to rest.
Thick blankets billow, blotting out the stars
And smother dreams in darkness's disguise.
An aching heart still flutters in its breast,
So weak, yet holding promises to keep.
It quivers, finding places without scars,
For strength to see the gift in burdened skies.
Faint music sifts between the layers depressed,
A wafting serenade sent from afar,
Now straining through the clouds to one who sleeps.
Melodious awakening, Clair de Lune.
In shadows of the dark, no need to weep.
Above night's eiderdown, there shines the moon.

GC ©2008