At last we have had some rain and the temperatures have cooled down somewhat ~ in fact I've even felt a bit chilly at times! The rain was very welcome as it hasn't rained since the beginning of July. It's going to heat up again next week, though.
Even the vegetables had their fingers crossed for a bit of relief from the heat.
On a cooler day, I dressed a little warmer and headed to the beach. By the time I was returning home, the sun was red hot and I was sweltering! I must remember to wear layers of clothing! Here's a few sights on my walk: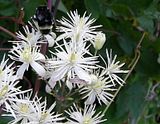 The tide was going out, leaving a scattering of seaweed on the sand. It must have been a roiling sea!
Can you see what I spotted?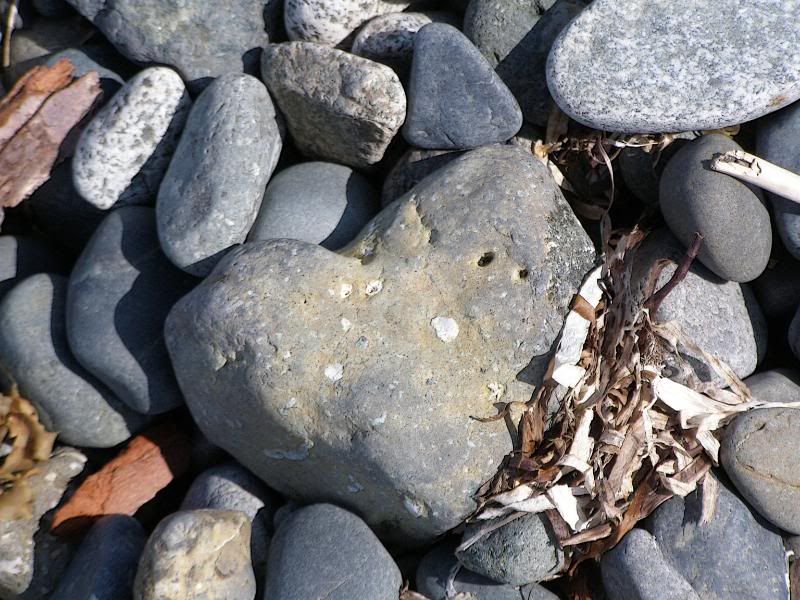 ~ a heart rock snuggled in with the rest ~
From a previous photo I took, I realized that the suet holder was dwindling in content, so I refilled it, much to the delight of the chickadees, nuthatches and other small birds. There has been a flock swooping into the various trees, and I happened to video a few birds enjoying the new offering.
This is a nuthatch ~
Of course, the neighbour's cat, Mr. Sneaky, has decided to visit and is watching my every move, as I watch what he's up to as far as the birds are concerned.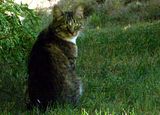 Today, I spotted a couple of hummingbirds darting around. I managed to capture one of them in midair above the wildly growing grape vine!
There are some large dragonflies around as well, but as yet I haven't seen one of them land!
I have tried to do some work each day so I don't get completely used to this holiday mood, like I was retired! Yesterday I managed to cut the front lawn before the rains came. Today I decided to do some 'school work' that I brought home in the middle of July. I thought if I got it sorted out it would help me prepare for what's to come in a couple of weeks when I go back to work. I was pleased to get it done. Now, back to being on holiday...