Just a minute until I gather some friends around to explain the foolishness that started on Thursday ~

We're listening!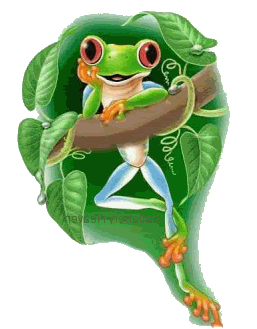 On Thursday afternoon, the 'boss' and I got tired of the stuffy office and decided to have a 'meeting' on the outdoor deck at one of our favorite pubs. I took my camera along as there are beautiful hanging baskets, a lovely view, and I was hoping to take a photo of a dragonfly or two as they frequent the place as well. An hour or two passed by pleasantly and we left. (I mean, errr, we met and made up our "To Do List"...and then left.)

On the way home, I made an after-hours bank deposit for work, and then went to my own bank as I had a cheque to deposit at the ATM (automatic teller machine). In the bank alcove, I couldn't find a pen to write on my deposit envelope, so went back to the car to get one...keys locked in car, used extra key in purse to unlock car ... back to the ATM machine, got my bank card out, put it in the slot, and the screen read "Out of service". I think the deposits had just been picked up and the machine hadn't reset yet. Oh, well...these things happen...

So, I decided to go to the beach before going home and take some photos. Down to the beach, parked my car, looked for my camera ... no camera! I'd left it at the pub. I phoned my son at home to ask him to look up the pub's phone no., called the pub, my camera was there, phoned back my son, asked him if he'd like to go for supper there with me since it was now 5 p.m.!

Picked up son, went to pub, got camera, had supper ....went for a little walk around the place looking for dragonflies, leaned over a bridge to get a photo of dragonfly, glasses fell off the top of my head and down the bank near the water... son climbed precariously down and rescued glasses...
(PS ~ No alcohol involved even though at pub, in case anyone was wondering if that could have been a contributing factor...;)

At this point, I thought I'd better just go home and have an early night. Luckily I do see the humour in these type of incidents, although, by the look on my son's face, I'm not sure he did! I also try to see if there's a 'message' when these type of things occur quite noticeably.
Lesson Learned ~ The whole idea of going back to work is not such a great idea!
I found all of these frogs on the web ~ but what about this shoe/boot cleaner...Doesn't it look very much like a frog-hedgehog, or

frhog

??
.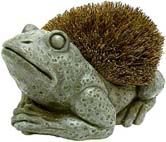 This next one is animated, so wait until it ...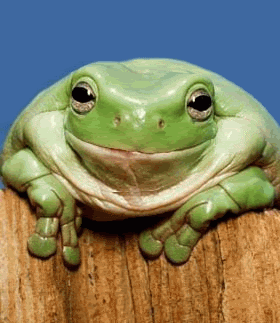 smiles :)
On Friday, it was back to work again, with another afternoon 'meeting' as the weather was just too beautiful to be inside! I left my camera in the car this time.
About 6 p.m. I headed down to Victoria for the rest of the evening and stayed overnight ~ met my brother, other son and girlfriend, and three nieces at a ...pub. I didn't take even one photo, although it was a beautiful day once again. I noticed on my drive there and back that the maple trees had a tinge of autumn to them, that farmers were making hay again, that the flowers are still lovely ... and that summer really doesn't want to leave quite yet!
Now for the tartlet recipe that Louise asked about for these: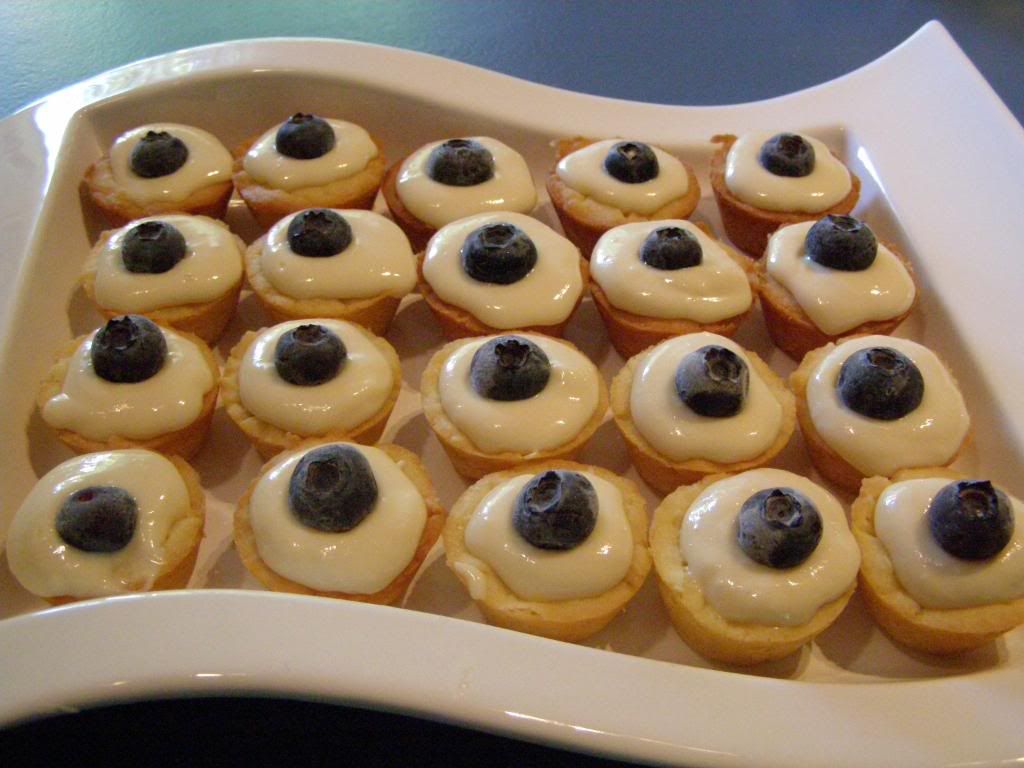 Shortbread Tarts with Cheese and Fruit
Use tiny muffin tins, approx. 1 1/2" diameter. May make up to 3 doz.

1 cup butter
1/2 cup icing sugar
1 1/2 cup flour (not self-rising)
1 tbsp. cornstarch


Mix ingredients in mixmaster. Don't roll flat with rolling pin, but form into little balls and pat into muffin tins with your fingers to form shells.
(You could chill it first, just so it's easier to form).
Prick the bottoms with a fork and bake 20 mins. at 300 or 325 F. During baking time, prick bottoms again if the shells puff up. These may be made in large quantity and frozen.



Cheese and Fruit Filling



1 - 8 oz. pkg of Cream Cheese, softened
1 can of sweetened condensed milk
1/3 cup lemon juice
1 tsp. vanilla


In a large bowl, beat cream cheese until fluffy. Gradually beat in sweetened condensed milk. Stir in lemon juice and vanilla. Fill tarts at least 2 hours before serving to allow flavours to blend. Top with fresh fruit (i.e. kiwi, berries)
Here's a different filling that should be put into tart shells
just
before serving ~ same shortbread tartlet recipe.



Lemon Cheese Filling



2 eggs
2 tbsp. butter
1 cup sugar
Juice of 2 lemons and some lemon zest


Combine all ingredients in pan and bring to boil. Reduce heat and cook, stirring constantly for 15 minutes. Cover and cool in refrigerator. This filling will keep well in refrigerator and fill tarts just before serving.