There were some picturesque scenes on my holiday island ... Photos are clickable.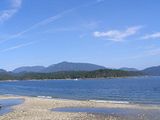 This photo was taken at a marina with a large contingency of expen$ive $eagoing ve$$els!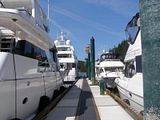 A red heart leaf along the shoreline.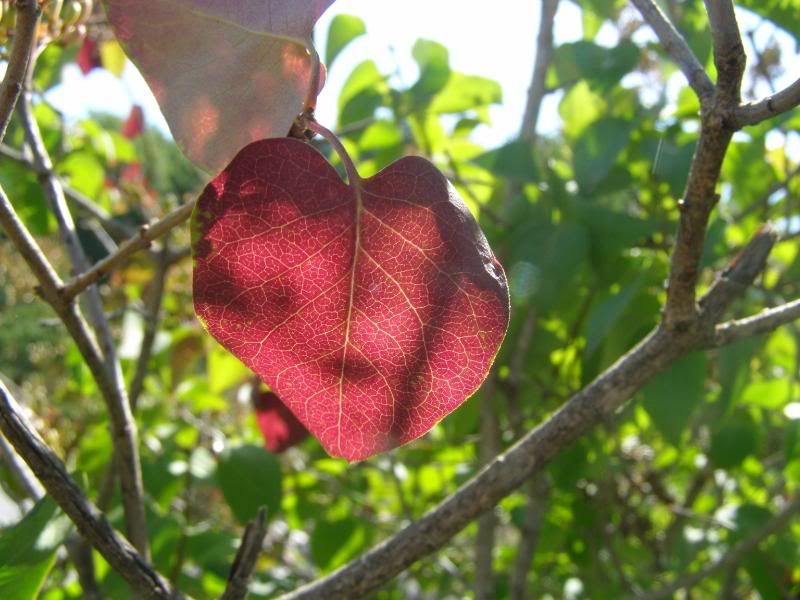 If you came along on the bumpy ride on my last posting, you will be happy to know that I went out on the boat once more to pull up the last prawn trap. However, this time the ocean was as serene as a mill pond. Look what was in the prawn trap...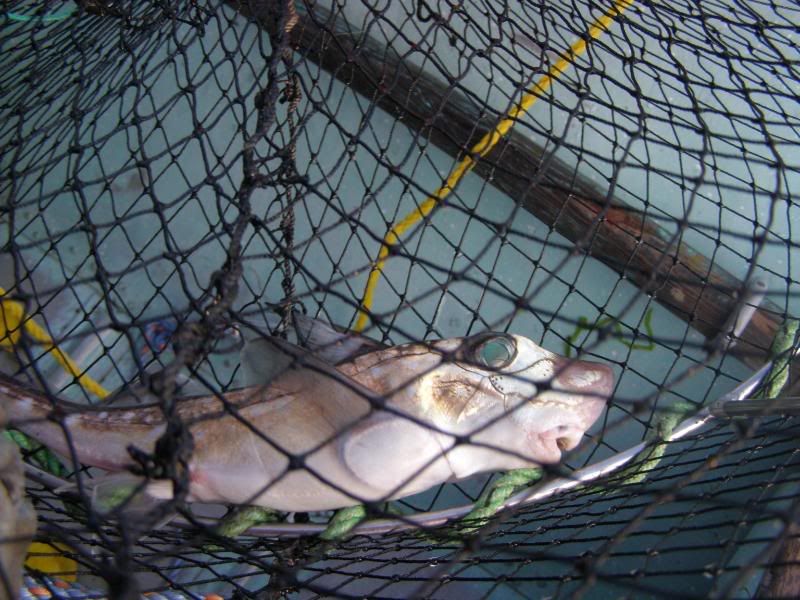 What the heck is that! After a bit of research, we found out it was a
Spotted Ratfish
or
here's another link
...check out the eyeball, spiny fin and the shark-like mouth. He was carefully let out back into the water.
It was a lovely evening, so we sat in the boat on the smooth water, doing a bit of fishing. At first there wasn't any action at all ~ however, soon we were rewarded with a nibble of two and landed a rock cod and a red snapper. The 'fish bucket' was not on board, so the fish ended up on the floor of the boat, by my feet!
The sunset was beautiful, but my camera didn't pick up the redness of the sun. Nevertheless, this series shows the beauty and tranquility of the evening.