As my summer holidays drew to an end, a spectacular sunset shared amazing textures, drawing down the night-shades.
Waves crashed in a steady rhythm, raking the rocks and stones in a waterfall tumble ~ such drama, such unbelievable beauty.
I often think that the whole world should experience the sunsets I see ~ each one unique ~ some changing subtly and others, like this one, so dramatically intense.
After such an evening, it was hard to believe that white fluffy clouds occupy the same place the next day.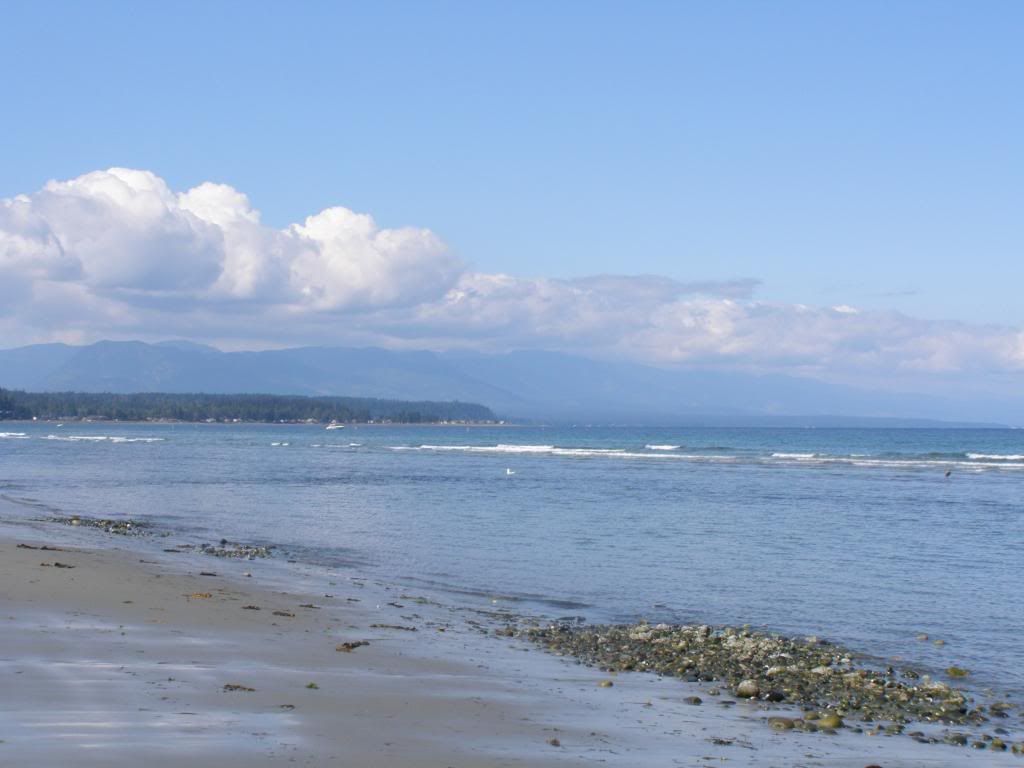 The tide was going out, providing good fishing opportunities for a Great Blue Heron and a gull ~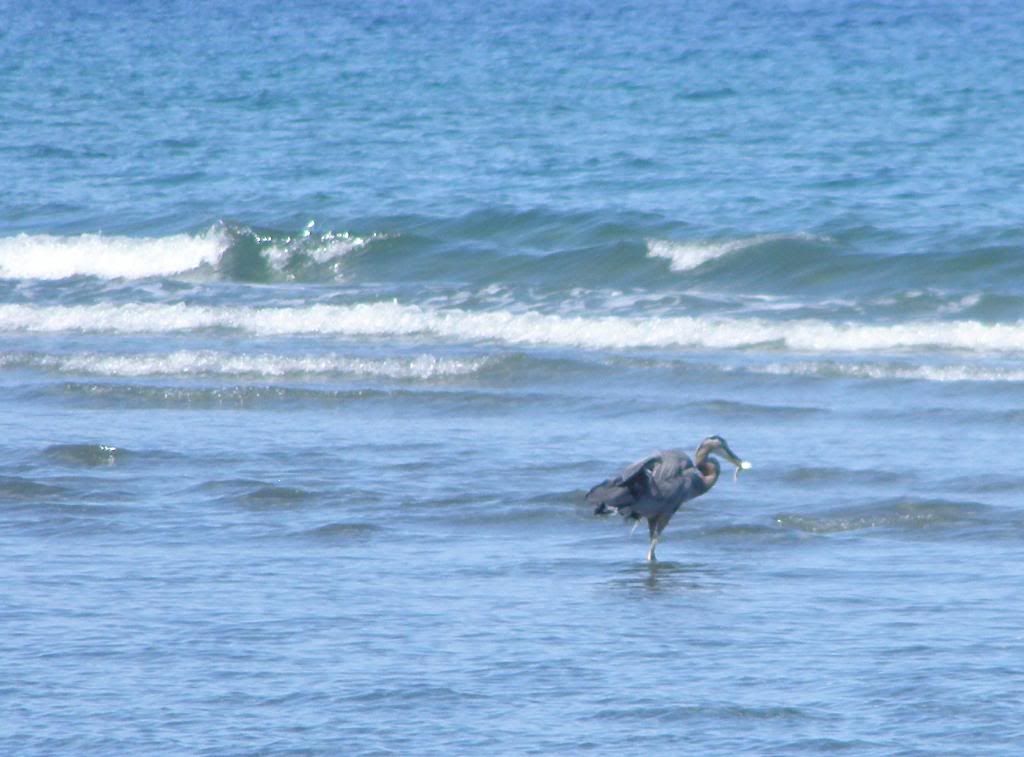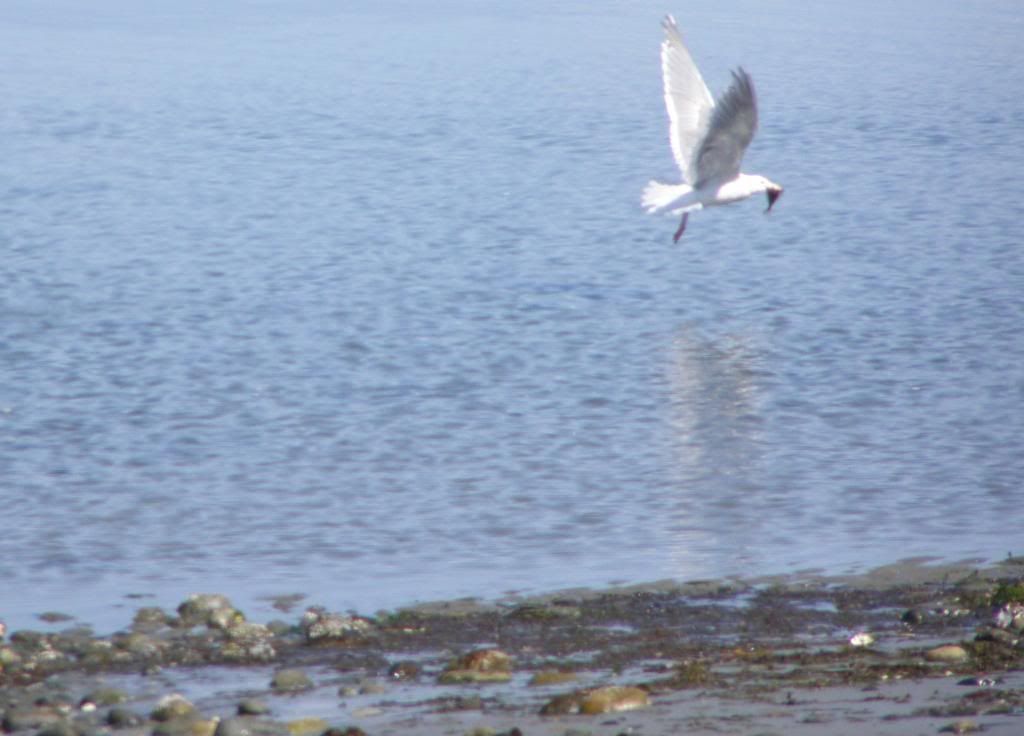 I had quite a busy last weekend of my holidays ~ with a visit from one of my sons, and my brother and his daughter who I hadn't seen for a few years because she was completing her Master degree back east...and had just returned from six months in South America.
Everyone was most appreciative of the waffle, bacon and egg breakfast. My niece asked me if I had a recipe for some little tartlets she remembered me making when she was a youngster. As a surprise, I whipped some up, but the only fresh fruit that I had for the top were blueberries, which make them look very symmetrical! Tasted good, though.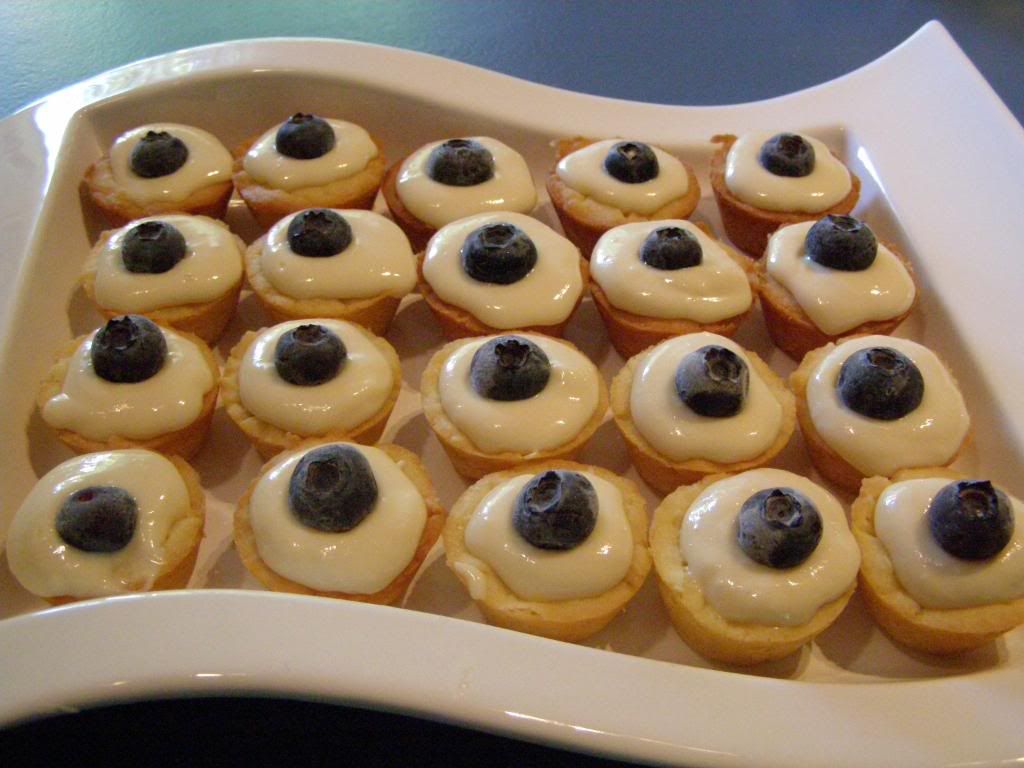 This morning I went back to work... a bit of a shock to my system. Luckily hardly anyone else was around, so it's transition time before the onslaught in early September.
To close off, here is a little bouquet of aromatic roses from my garden :)