It was time to put down the crab and prawn traps. I went along for the ride in the small but sturdy boat. What we hadn't realized until we were out of the bay, was that the sea was rather lumpy, and by the time we headed back, I had to put my camera away because of the high waves! Put on your life jacket!
On the next trip out to pick up the traps, someone else went along, and, of course, the sea was calm. Here's dinner!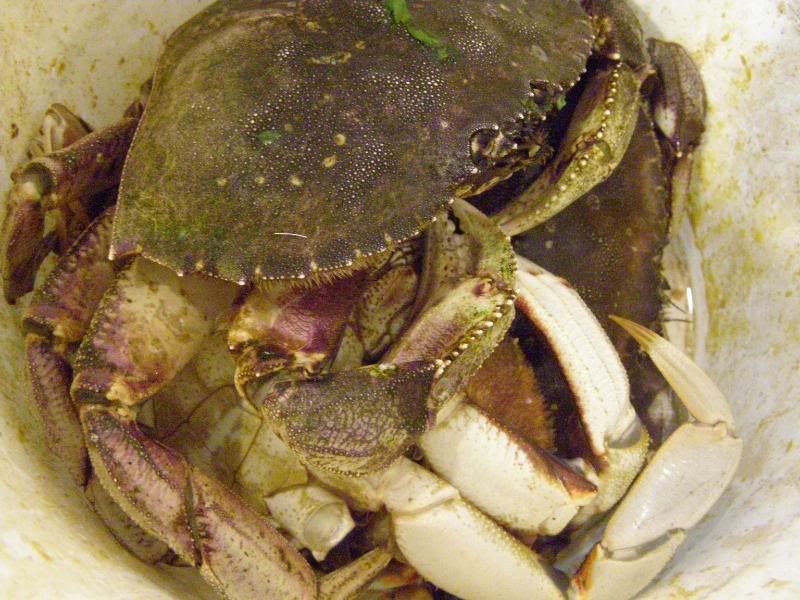 First thing on the plate ~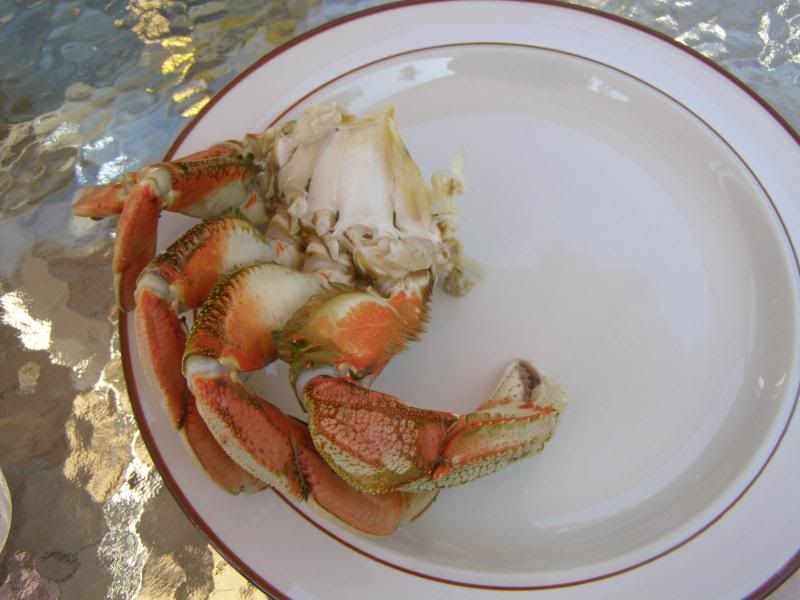 Delicious.
Previously I have shown the pileated woodpecker in the apple tree, but someone else was interested in the apples as well!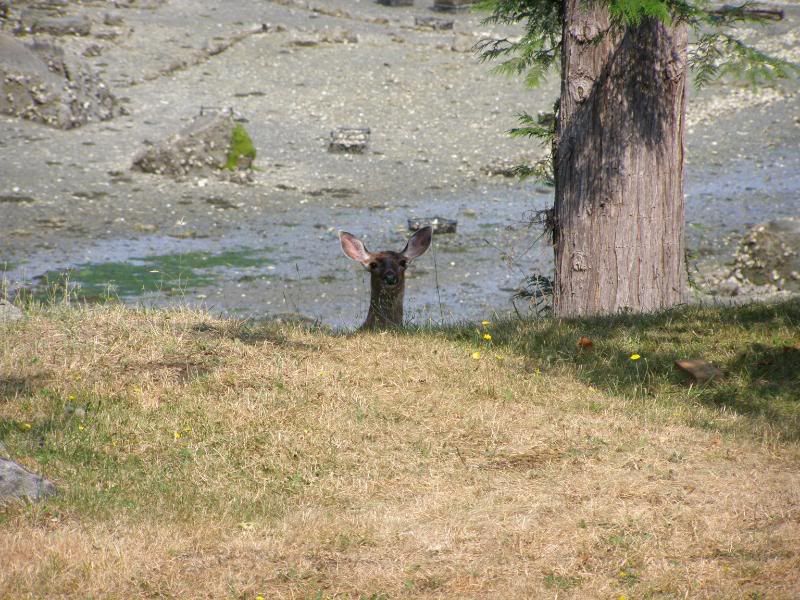 The Transparent apples were ready to pick ~
and along with some blackberries, I made a couple of pies.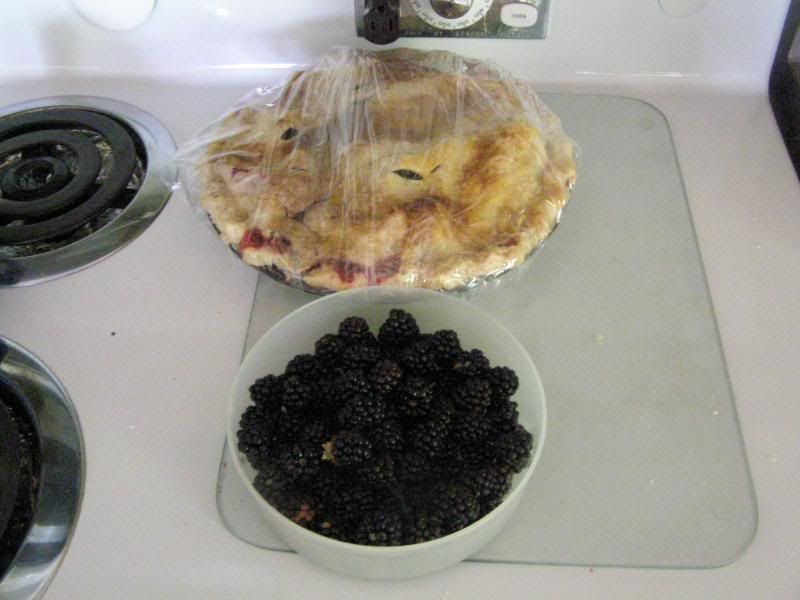 More to follow ~