It has been a busy couple of days.

(Photos are clickable)



On Friday morning, I saw something I hadn't seen for some time ~ a touch of blue sky! Temperatures were fairly mild at about 10 C and so off to the beach I went. The waves were churning, the gulls were soaring, and oystercatchers were taking advantage of the mollusc-crustacean-encrusted strip of sand!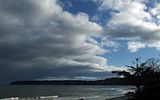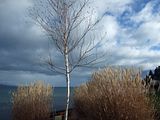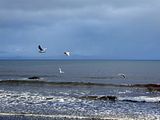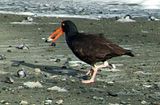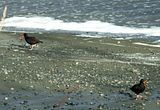 We try to get together and celebrate whenever we have a birthday in my immediate family. My eldest son's birthday was on Friday, and we were happy that his two brothers and their girlfriends came up for the occasion. We all went out for dinner. This excellent meal was followed by desert at home ~ and then they all decided to stay over, which meant much sharing of stories, etc. well into the night.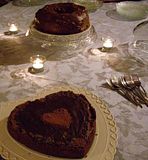 It also meant breakfast for six. Luckily, they all like lending a hand, so it wasn't long before the loaf of multigrain bread I had baked was sliced up and dipped into a tasty concoction in order to make French Toast ~ served with the pears I canned in September. We used the griddle and the waffle iron to make the French Toast.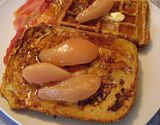 This afternoon, once the house had returned to its quiet mode, I checked out the garden, refilling bird seed, replacing suet blocks, and attaching new birdseed bells. There were many small birds flitting about the garden enjoying the warmer temperatures and happy, no doubt, for some dry weather.