Today I ventured out to get my windshield replaced in my car after a rock pit had spread horizontally across the window due to the cold weather. I decided to have a look around the town and do a bit of shopping while it was being replaced. I carried only one bag so that certainly limited many purchases!
I saw a couple of sights that I found amusing:
A carved wooden Mountie who looked frozen solid ~ and sported a "high hat" ~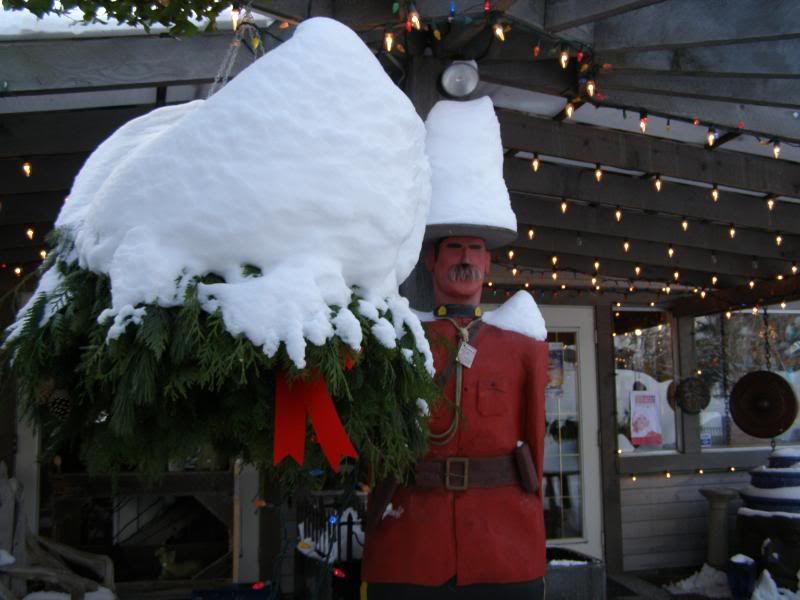 another white headed creature ~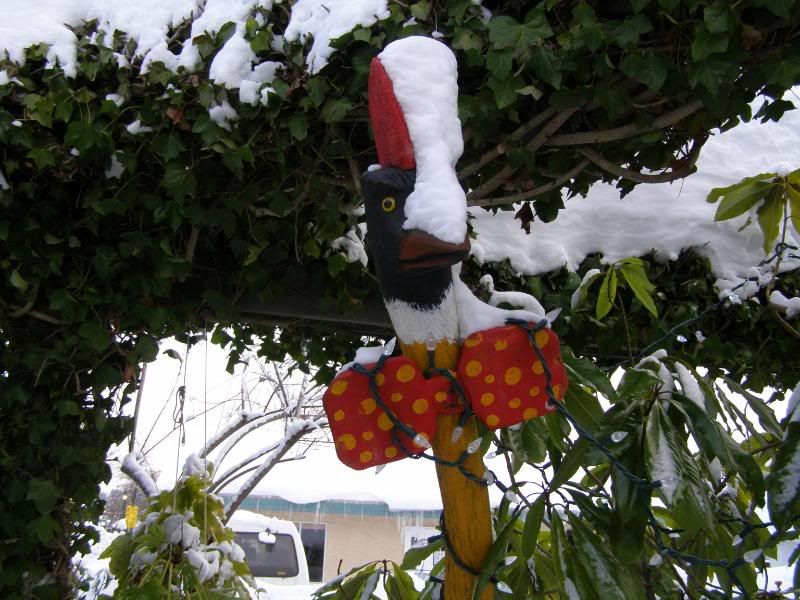 and Tubby Santa with Rudolph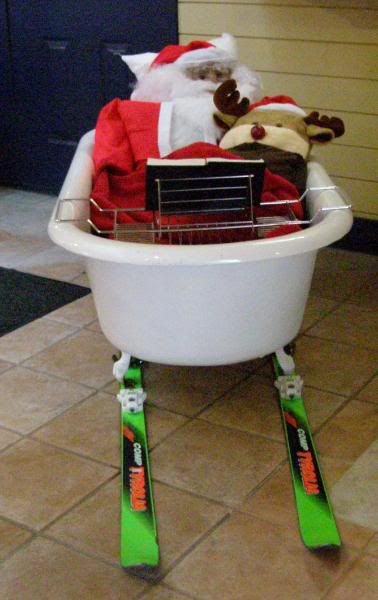 Snow was piled up everywhere ~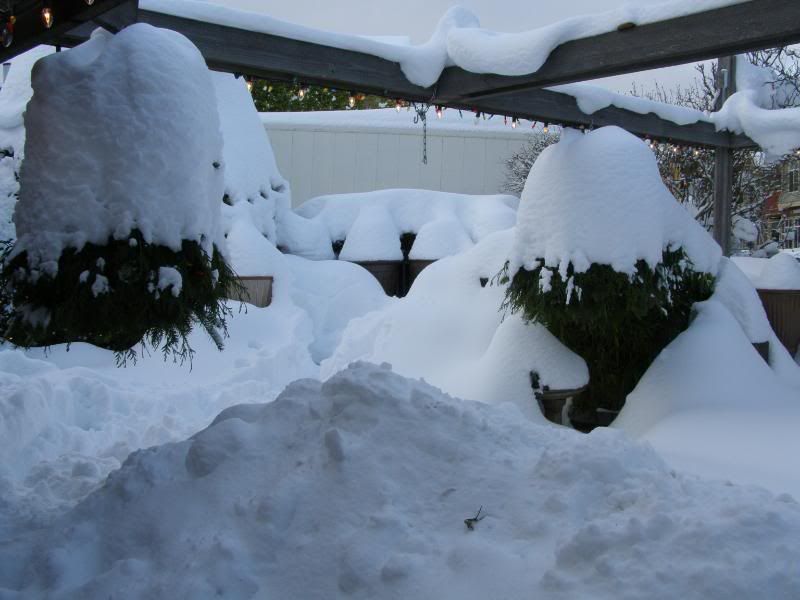 After I'd taken myself out for lunch at a new restaurant ~
I walked some more and then headed to the library where I picked up a couple of books, and read until it was time to get my car ~ I nearly nodded off, it was so warm and cosy in there, not like outside ~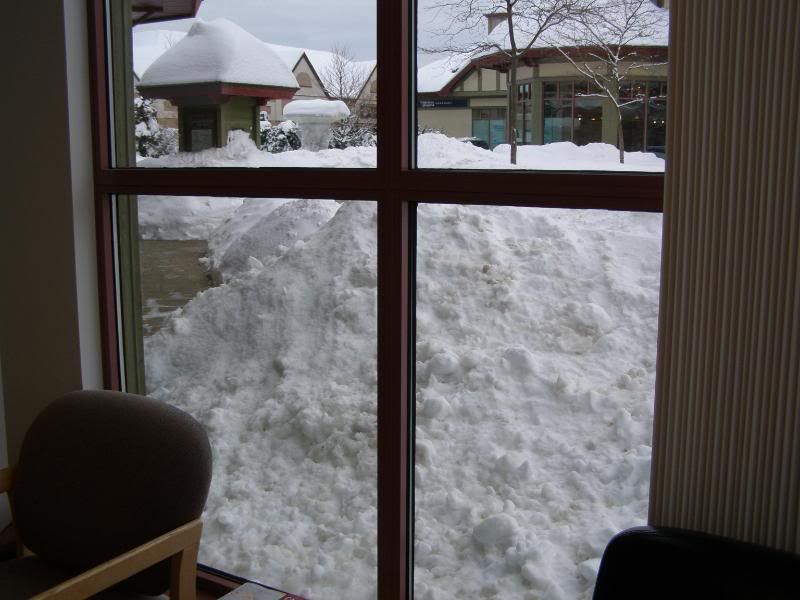 The street lamps came on ~
I picked up my car, stopped for some groceries and back home I went to find that the grader had scraped our street and left a foot of hard crusty snow across the driveway! I managed to "hop" the car over it, and then dug it out!
Our street, with the big grader tracks ~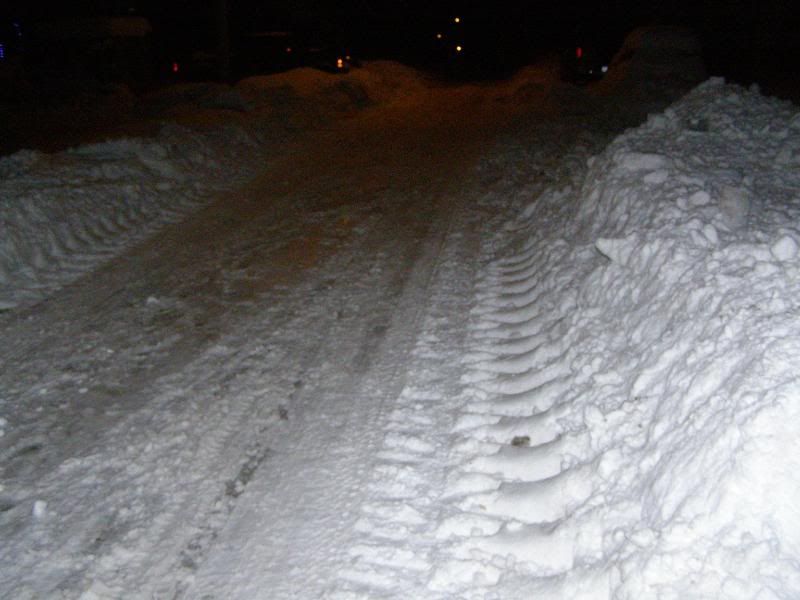 I made some shortbread and a steamed pudding after supper ~ and tomorrow is Christmas Eve and it's ...........
snowing ! ! !