Another busy week ... and month... gone by, and here we are into October! It is a sunny weekend, after a week of crazy weather! A couple of gusty blustery nights blew summer right out of the sky... add two nights of torrential rain, and autumn has shown up with a burnished face!
In this photo taken last weekend, the mountain in the distance appears snowless ~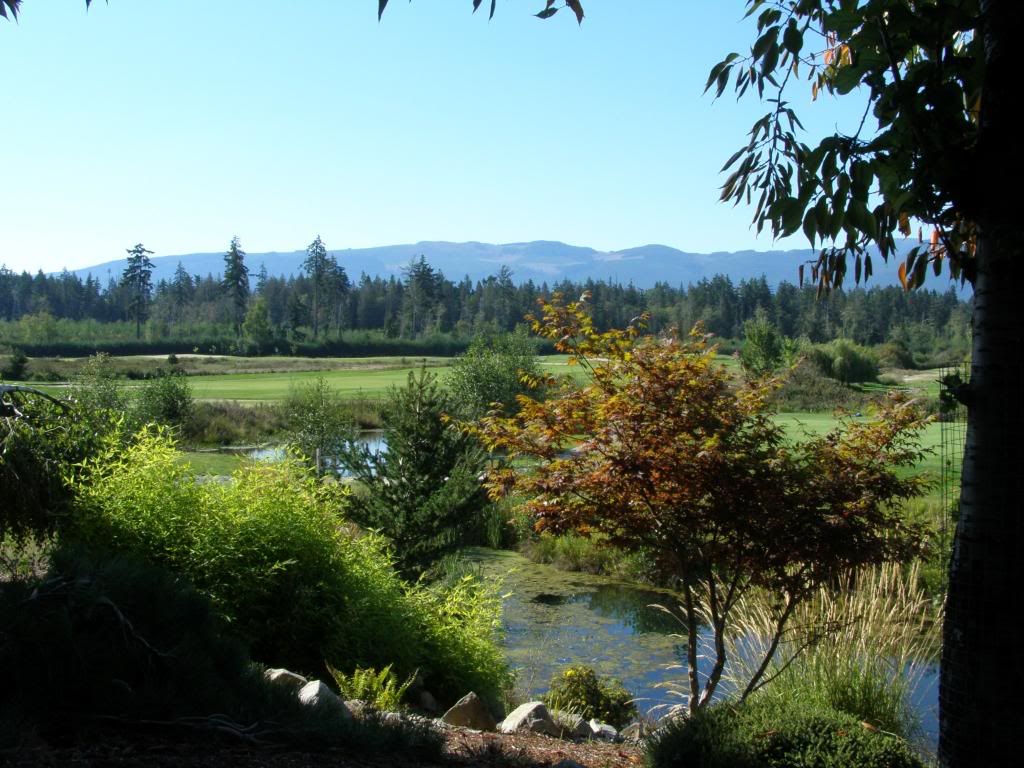 but this week, the first snow fell, no doubt during one of the heavy rainfalls down here at sea level ~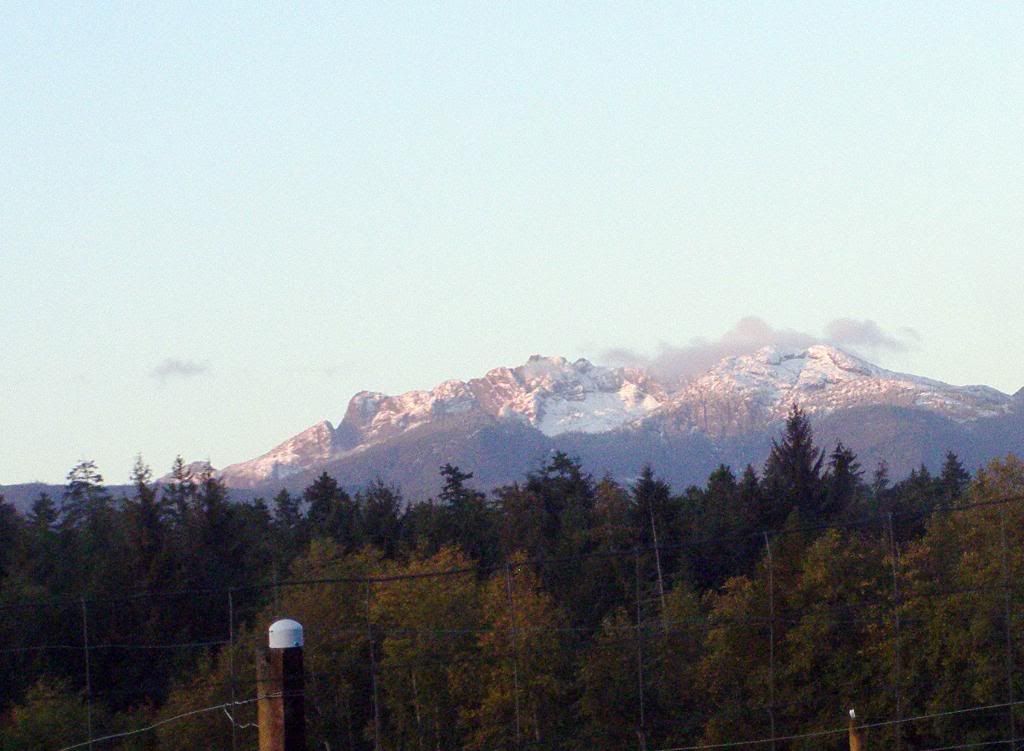 The gusts began last weekend when I visited a friend's retirement centre ~ I love the statue which seems to be all legs, feet ~ and toes ~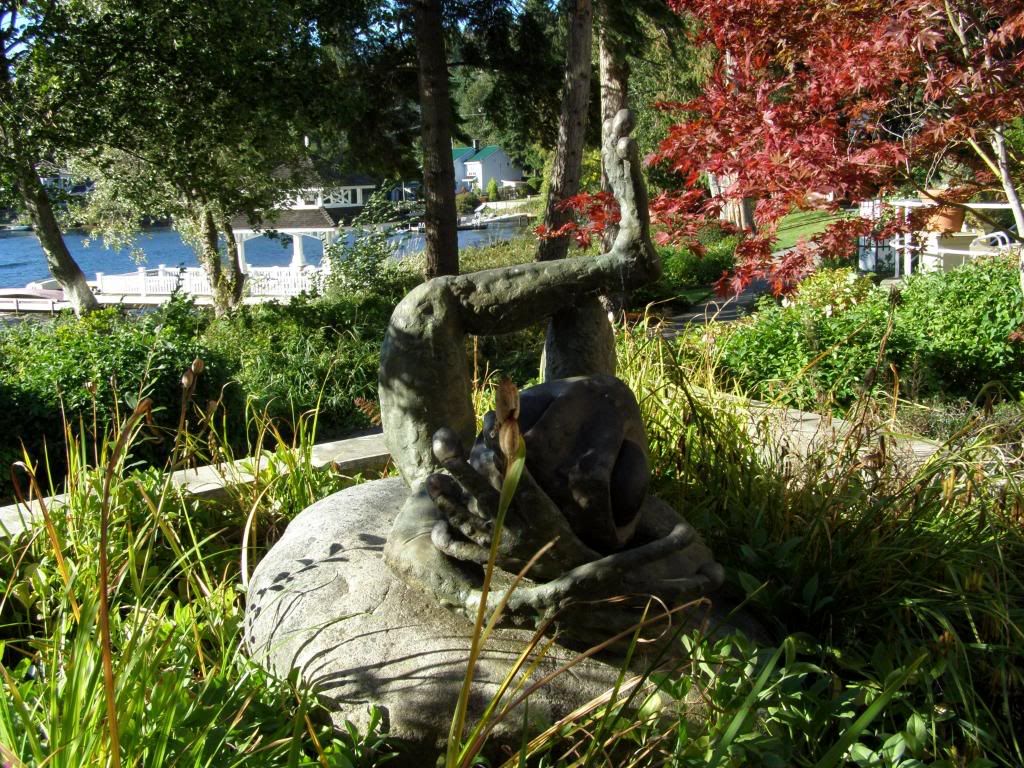 until seen from a different perspective ~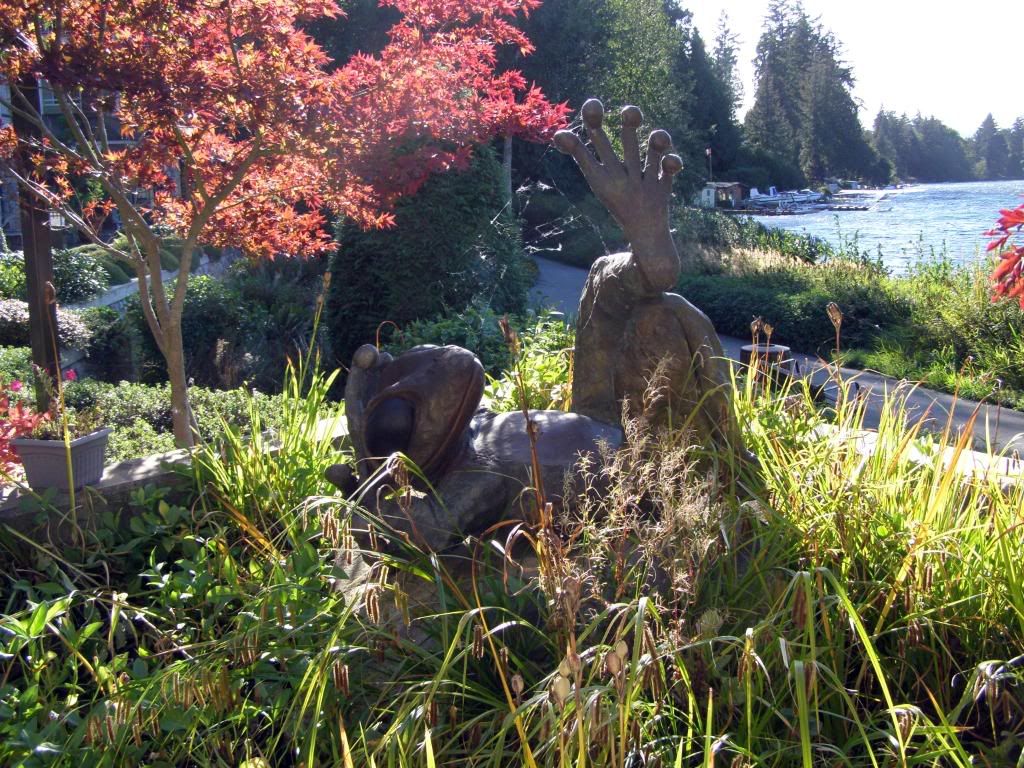 of course, moving to this angle, I was sprayed by the fountain' ~ I think I heard froggy chuckling!
Last weekend, I decided to make some apple sauce in my slow cooker crockpot, using the last of the apples. This turned out to be an excellent idea, as the aroma of apples, juice, dried cranberries, cinnamon and vanilla permeated the household ~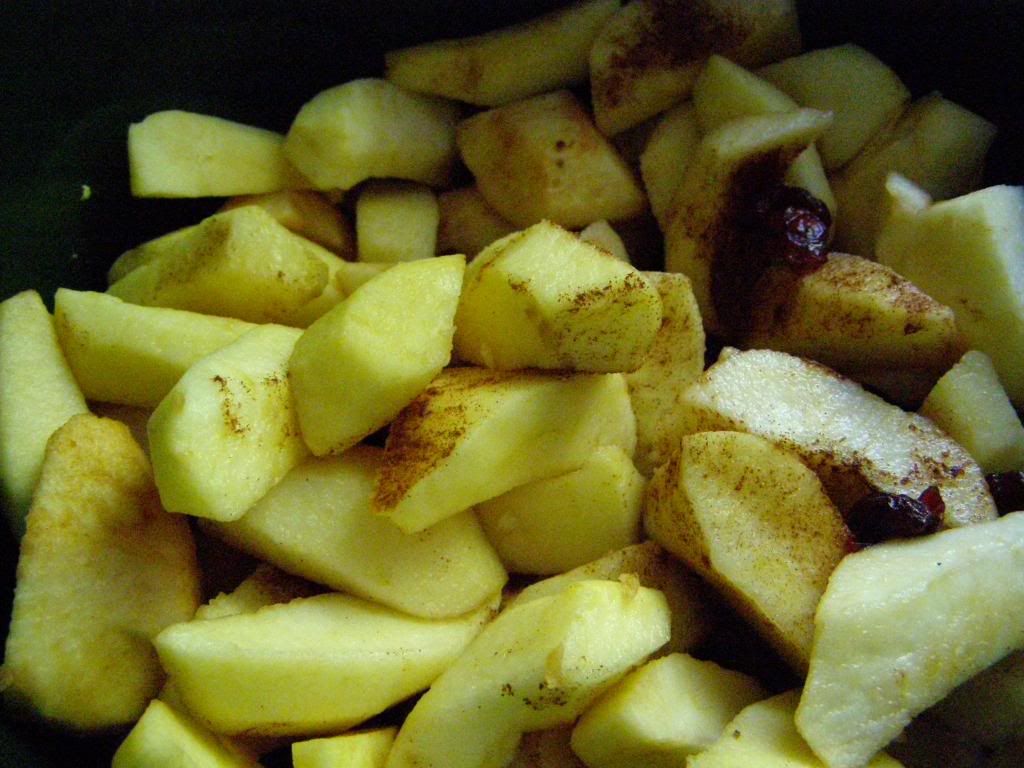 There just happened to be a roast of beef cooking in the oven as well, and somehow, one of my sons and his girlfriend, who live about 20 miles south, phoned to say they just happened to be in the neighbourhood and would like to drop by, timing it just as the roast came out of the oven. Obviously the aroma must have oozed out of the house and drifted in the breeze ~ I was pleased they were able to stay for supper.
There was enough roast beef left to make Shepherd's Pie the next day, but there was not one spoonful of applesauce left!
You remember Oakley, that I grew from an acorn? Just look at him ~ he's turning all autumny! Then his leaves will fall off, and he'll be a stick, whoops, I mean, a trunk, until spring! He's quite amazing!