Autumn is decidedly here! Cool, breezy, overcast or rainy weather is prevailing. It was overcast on my visit to the lodge on Thanksgiving weekend, so the photos are missing their usual blue skies. Everything was muted ~ and tranquil. I spotted a few bald eagles, but too far away for photos. A Harlequin duck or two are included in the slideshow of my days away, but mostly scenery. I was surprised at the amount of beach wood collected on each side of the spit. Click here for an aerial view of Rebecca Spit on Quadra Island where many of my photos were taken as I walked along the coastal path.
My slideshow:
Last evening I drove north to meet my son who had gone up earlier by train. I wish I was able to take photos of the blackest cloud that I was driving towards. I knew any minute that the skies would open ... which they did, pelting the car and the road! As I neared the city, on my left, the black cloud lifted just enough to let the bright sunshine stream through. The amazing result on my right side, of the bright golden light shining on the colourful autumn trees, contrasted against the black cloud in the background was absolutely awe inspiring! When rain and sun play together, of course, they leave a rainbow trail
~
(photos are clickable)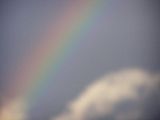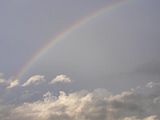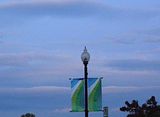 We stayed for a delicious supper, before heading back home. As we were returning to the car, we noticed the sky holding pink and grey remnants ~ an amazing natural art show!