It is Thanksgiving Weekend here in Canada. Usually I make a turkey dinner with all the trimmings, however this long weekend, I am not :) Today, I am home, but tomorrow I'm heading to a lodge on an island for a little rest and relaxation, just staying Sunday night ~ but supper and breakfast are included, so I don't have to cook at all :) Now that's what I call Thanksgiving! I did make a couple of pumpkin pies, just to get home smelling a bit Thanksgivingy, though!

Where has the week gone? Last weekend was lovely, so I drove to a bay/marina to see what my camera could find. I saw a string of geese swimming along...which prompted the beginning of my poem, that didn't get any further than this ~

On Saturday, I glimpsed a gaggle gliding,
adrift upon a sea of sparkling sun ~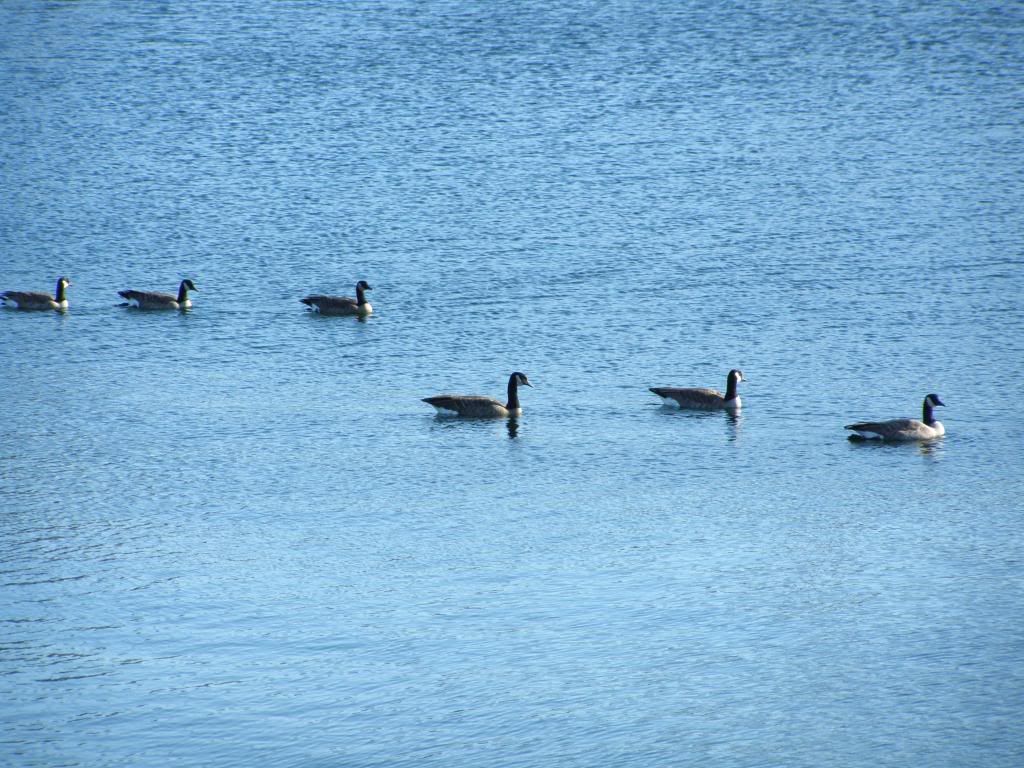 They swam so gracefully, and other than the cawing of a crow, all was quiet...


Suddenly, they came to a screeching halt, well, not screeching, maybe, but you get the idea ~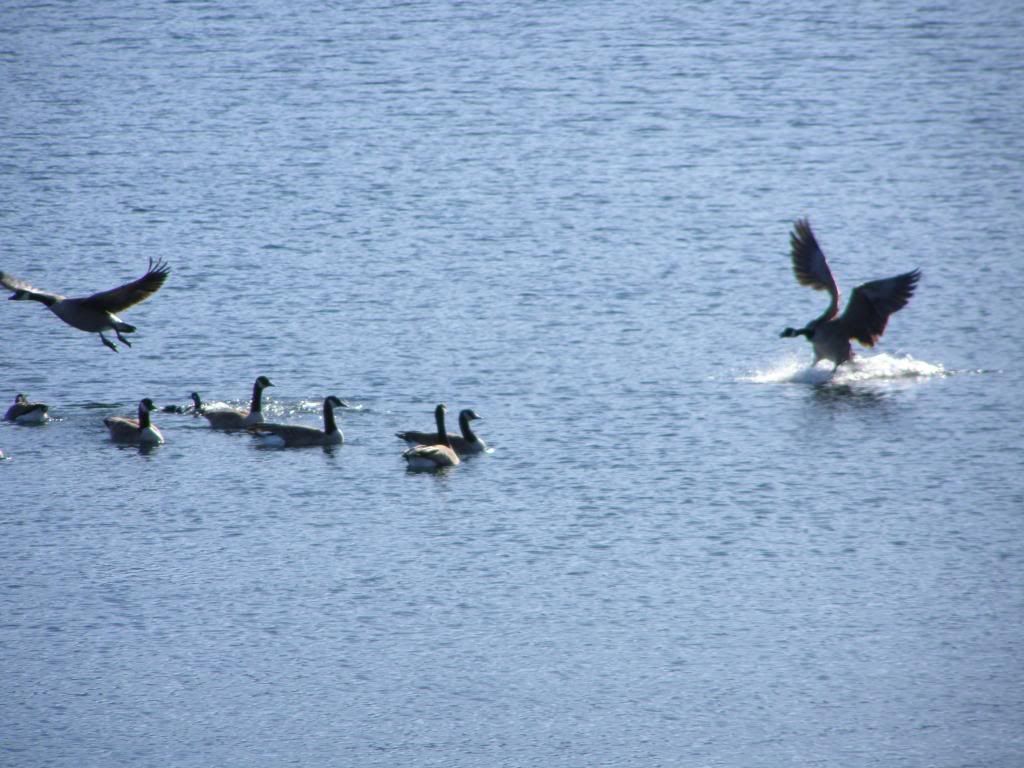 Some jumped on to the float, and the rest started swimming in circles as if bewildered.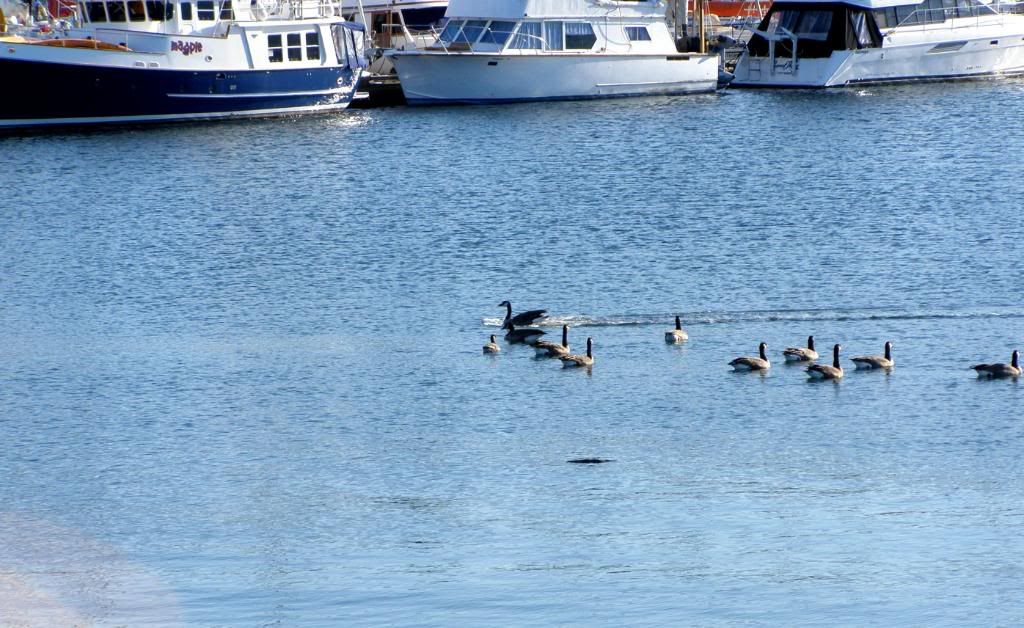 Finally after much deliberation, some stayed to party on the float, and the rest moved on towards the setting sun ~

Were they bound for this little island?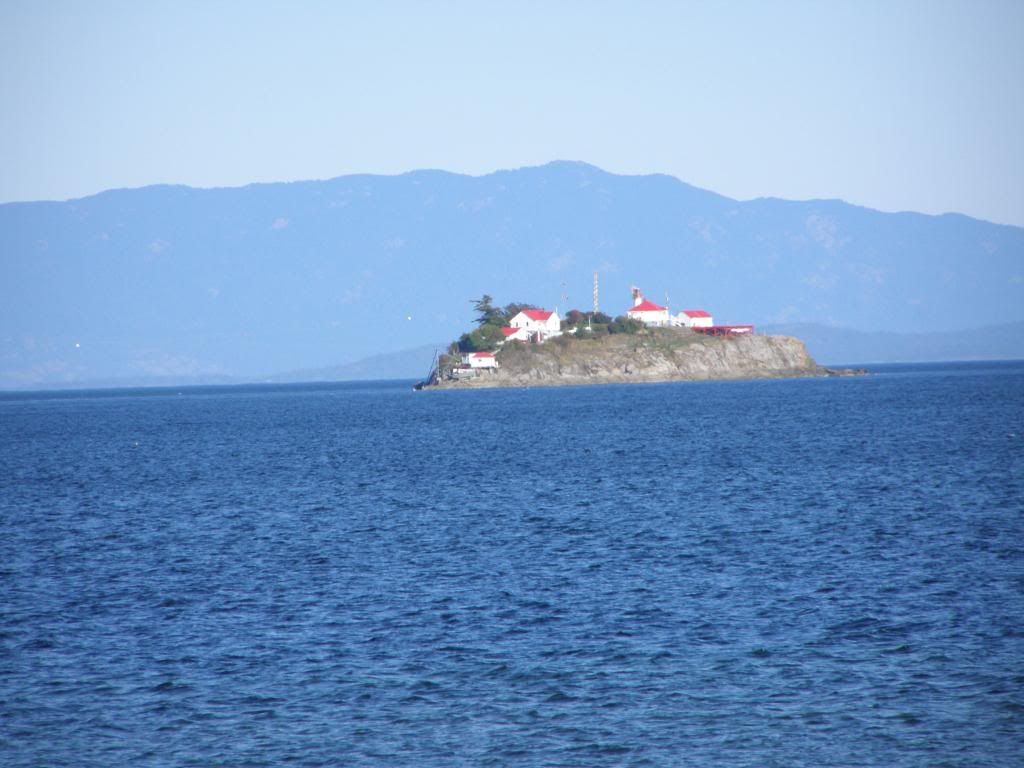 Ahoy! Were they aware that pirates were close at hand?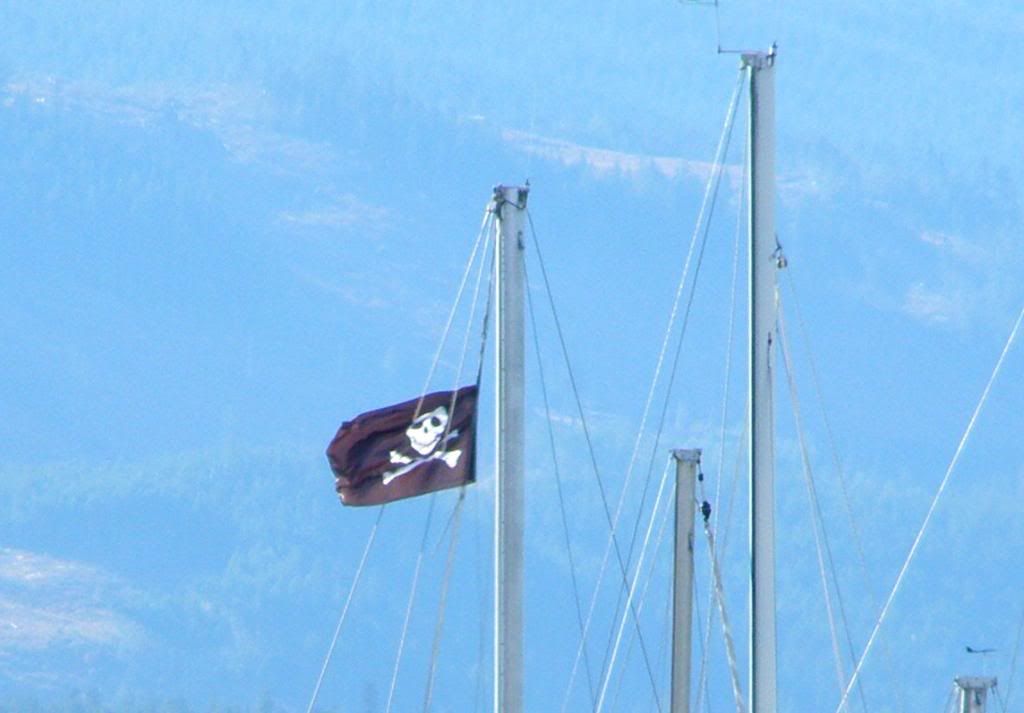 Hey, isn't that an arrow in the water pointing the way? Perhaps that's the reason for the hulabaloo! They were going in the wrong direction!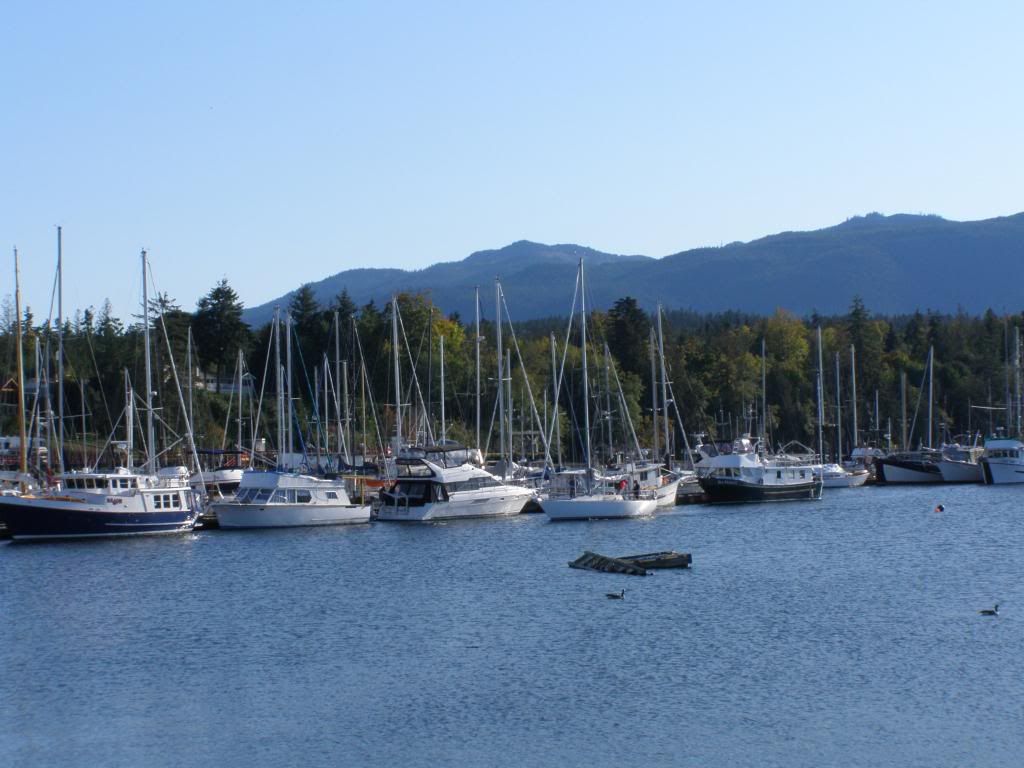 OK enough of the gander at the giggle of gliding gaggle ~ back home again!
Look at Oakley in all of his autumn russet splendour!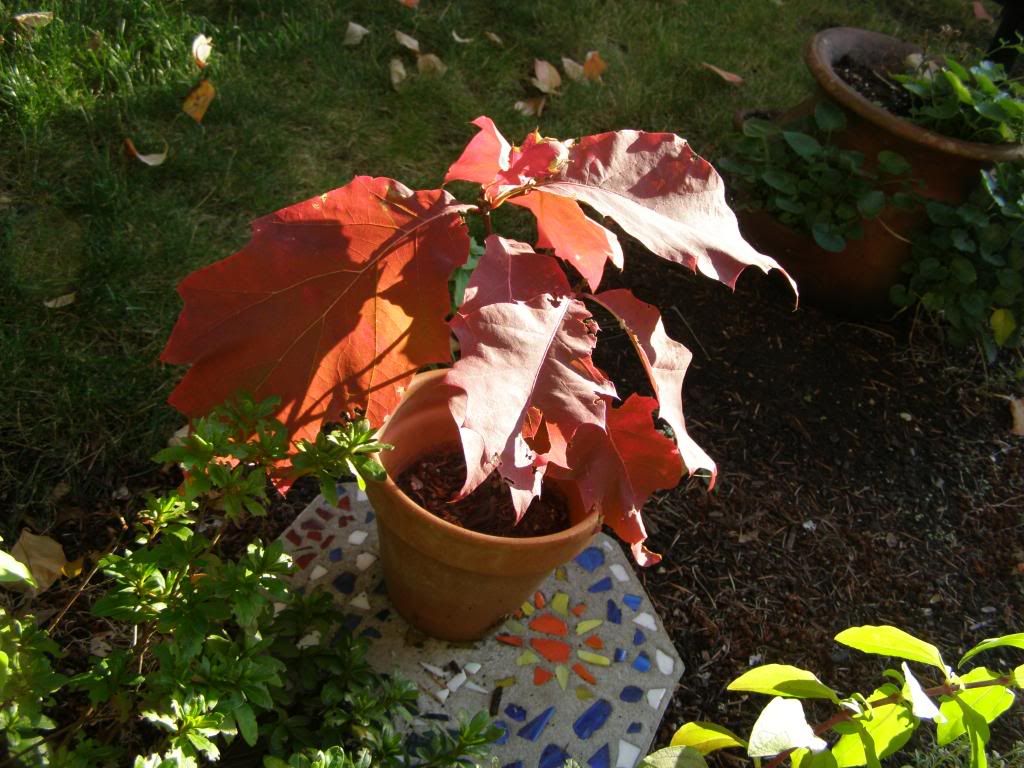 and here's his proud mother watching over him ~
wondering when he's ever going to venture out on his own. Or perhaps she hopes he never "leaves". ;)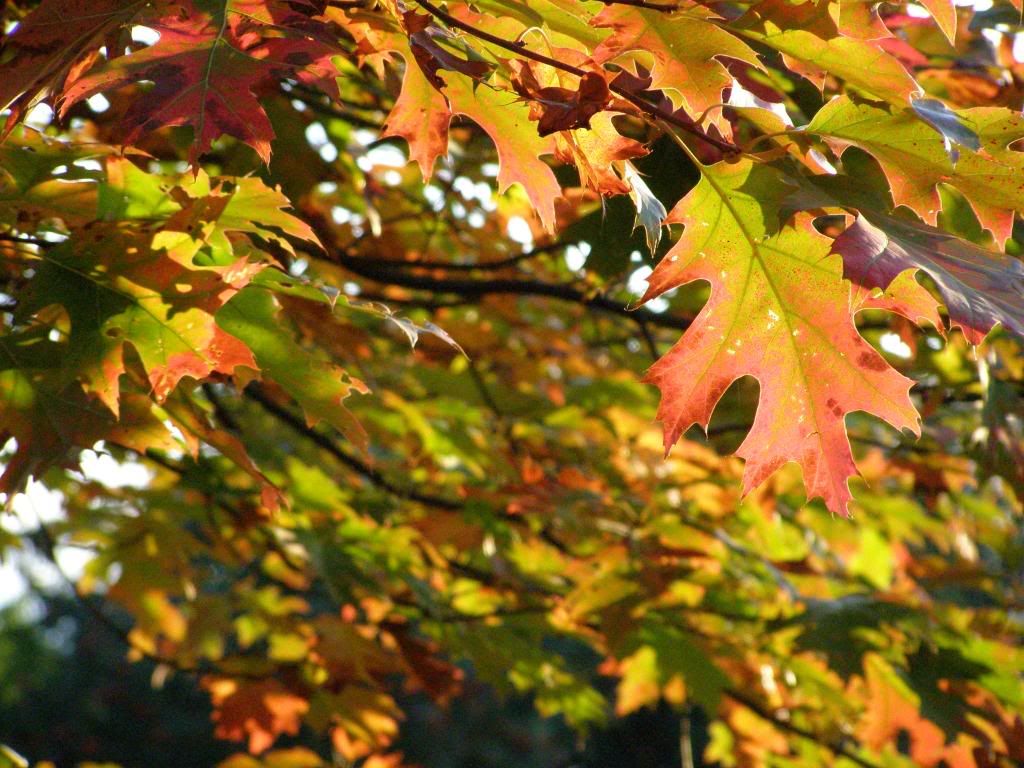 PS Although I'm heading off tomorrow, my sons have arrived after all, satiated with turkey dinner! They must have smelled my pumpkin pies! I think this means, they're here for breakfast as well!