Lately there have been many little birds flitting through the trees or pecking around the garden at the fallen seeds. The bird in the header today is, I think, a dark-eyed junco resting on the edge of the birdbath. I managed to get photos of a few other garden inhabitants who looked like they were hunting for food.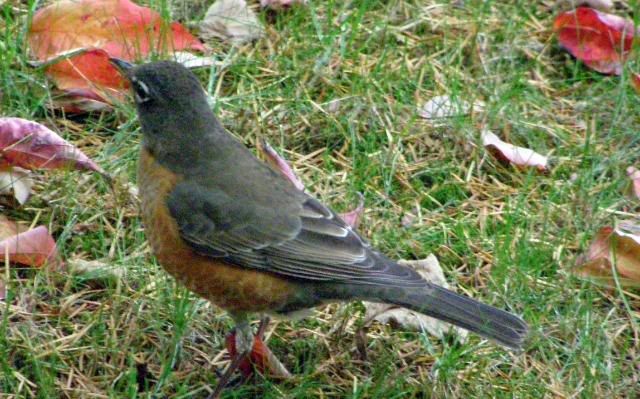 The October Full Moon is often referred to as the Hunter Moon. Although the moon was bright last night, I wasn't able to take a photo, however this morning on my way to work, it was still visible.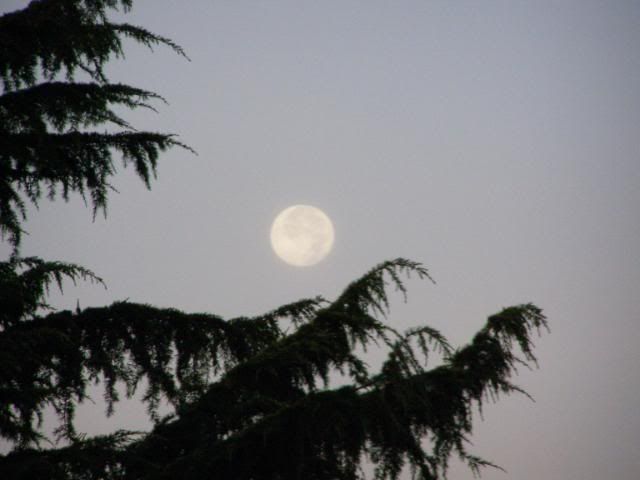 There are two views in particular that I like checking out on the drive to work ~ the mountain on the one side and, on the other side, the sun as it rises behind the misty field.