Hydrangeas are still blooming, so I picked a few to bring indoors.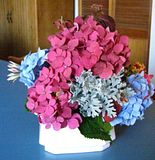 Yesterday I went for a walk around the neighbourhood. I actually walked to a local woodland garden, but I found it was closed for the season! It will be open next weekend to view the autumn colours, however. There were many colourful trees to look at but I liked these two, the latter being the tree in my front garden.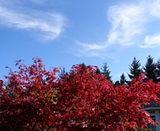 Dark-eyed Junco has visited the birdbath before, but today he returned giving me a chance to take a few more photos, including a face to face.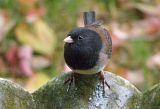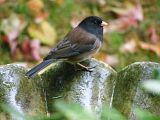 I don't know if this is still the same bird, or his twin, having a little snack from one of the bird feeders.






I think this might be his significant other.









At the other bird feeder, I spotted a rufous-sided towhee.







Salmon spawning season is approaching, and at this time of the year there is a special place my son and I like to visit ~ where the river meets the sea. It is a place of convergence, and eventually will be filled with returning salmon, seals, eagles and every type of bird life you can imagine. We have also seen bear prints in the past. Here are a few photos from today ~ not too much activity ~ but it's a beginning...

The river ~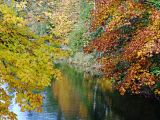 An eagle keeps watch ~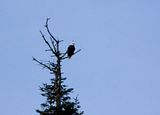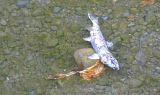 as the river meets the sea ~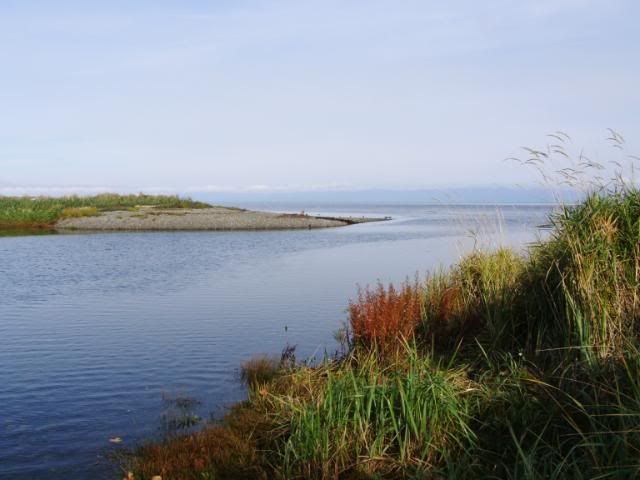 One head pops up ~








Two heads pop up..







Now that we have all our ducks in a row...






A colourful Harlequin Duck and a Bufflehead ...






A Harlequin and a Horned Grebe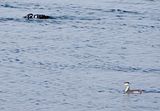 A closeup:





Gulls galore




I saw this Great Blue Heron fly in, but wasn't able to get a photo of it with its wings outstretched...






That's it for now, and I hope to visit the same place again next weekend ~