This weekend's weather was the best ever! Thanks to
Tricia's
blog posting showing some fantastic photos of ducklings and goslings, I decided to do a little duck hunting myself this weekend.
On Saturday I walked along the "Trail to Town" where I had seen the ducklings last year. Well, there was nothing that I could see in the water along the edge of the trail. No ducks, no frogs, no dragonflies, no nothing! I did see a llama sitting among the buttercups, however: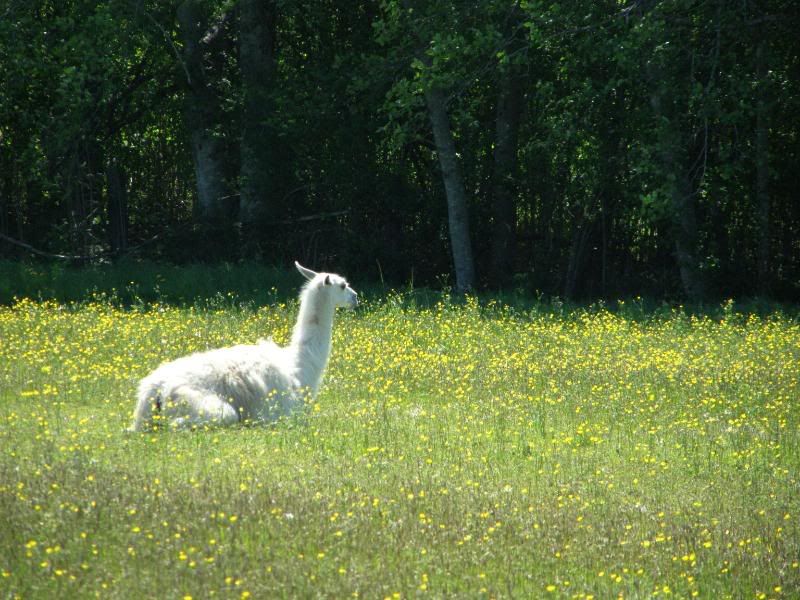 On my way back, I happened to see something swimming in a pond in the distance, in a farm field.
... and that was it for ducks.
On Sunday, I had a quick walk around the garden before heading out on my pursuit! I was joined by a robin: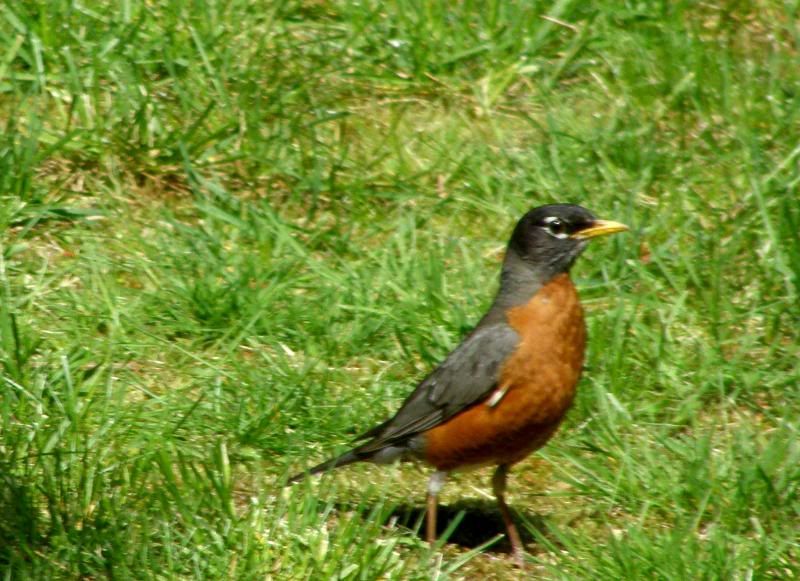 My son joined me as he was off today so we packed a picnic and off we went. Our first stop was an estuary not far from here.
We walked along a narrow path:
and came across a pool of water! Yay, I thought, now for some ducks.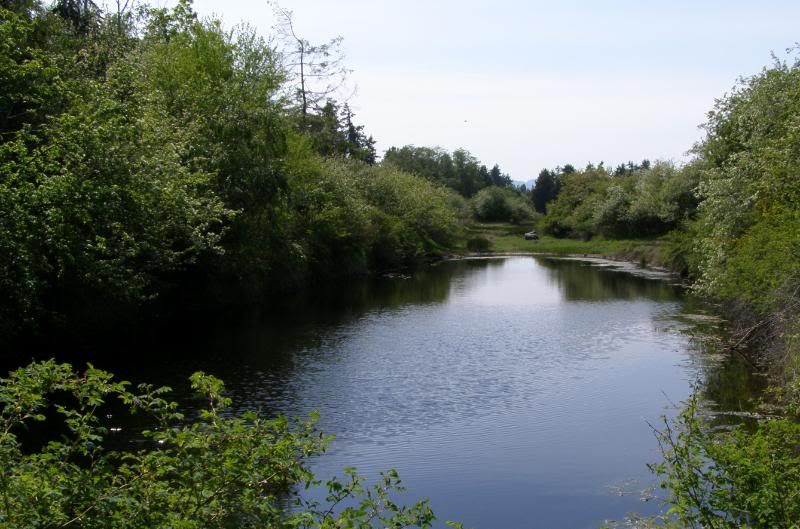 Nothing visible ~ no ducks, etc.
We carried on and came to a viewpoint from which we could see:
a veritable graveyard for tree stumps, or prehistoric creatures:
The ducks were probably petrified to come anywhere near here!
Although we didn't see any wildlife to speak of, the sweet fragrance of wild roses (new header) was heavenly!
We continued on towards the river, and lo and behold, a couple of ducks!
...with no ducklings.
All of a sudden, a pounding of feet, and
What fun!
We decided to go to another estuary, which was mostly a mud flat today. We found a bench and had our picnic.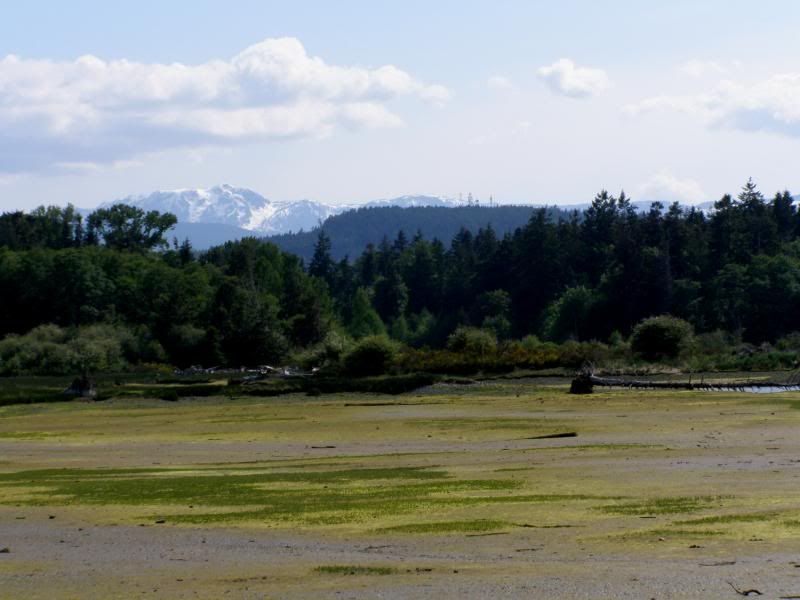 In the the distance we could see: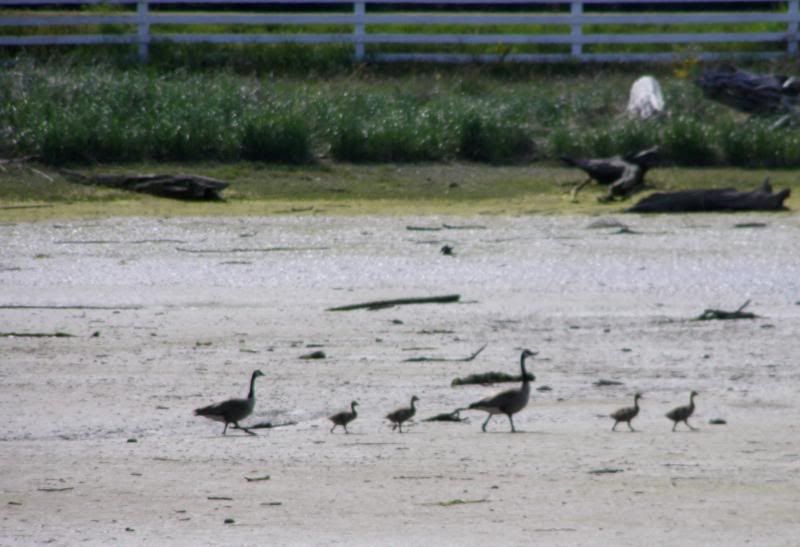 All in all, it was a lovely relaxing weekend, topped off by a couple of steaks on the BBQ ~