As busy as a bee, that's me!
Last weekend was rather nice ~ the weather was quite sunny and warm, so on Sunday, Mother's Day, we went for a walk to the woodland gardens, a place which was fairly bustling with mothers and their offspring. It is quite a magical place, as you can see if you look closely at this picture. I spotted a little sunlit area in the woods, and as you can see, I wasn't the only one who spotted it!
I bet there are many woodland fairies tucked amongst these pink and blue bells ~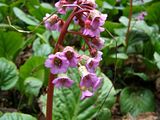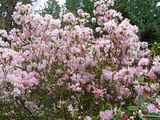 Other sights in the gardens ~
a beautiful magnolia tree with huge flowers ~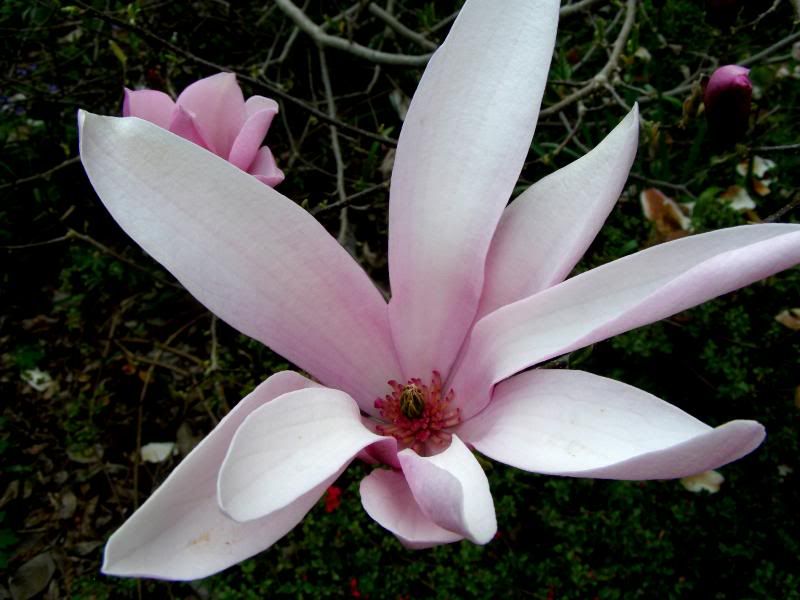 an exquisite copper beech tree with burnished leaves ~
a tree that had rotted away showing an intricate pattern of plant cells inside ~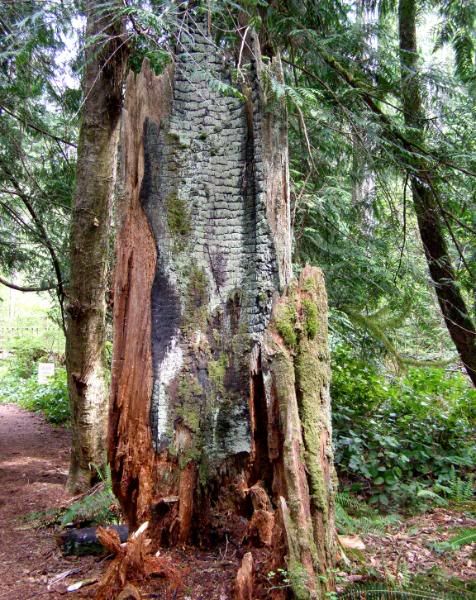 This next one must be a fortune telling plant, because those water droplets on its leaves were just a slight indication of what was to come during the next few days!
As we were leaving, I spotted this creature ~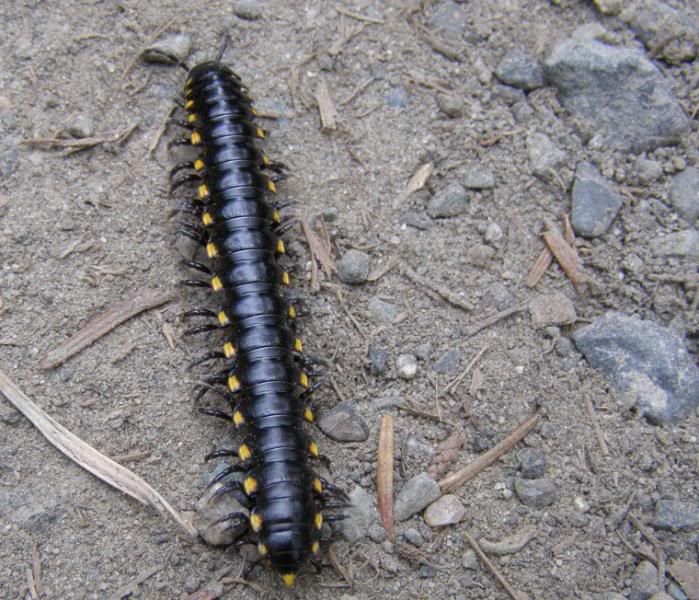 which turns out to be a
Cyanide Millipede
(
Harpaphe haydeniana
)
Description: A millipede is different from a centipede in that it has two pairs of legs per segment and thus has many more legs, they also tend to be larger than centipedes. Millipede does not mean "1000 feet", they always have much less (and a centipede can never have 100 feet, it usually has about 30). This millipede usually measures about 3-5cm long, it has characteristic orange markings on each segment and produces cyanide as a defensive mechanism giving it a slightly almond scent.
Ecology: This millipede is very abundant in southern BC coastal forests; it feeds on plants and detritus (decaying organic matter).
Source
Dogwood trees are also flourishing, and the pink one in my front garden is beautiful.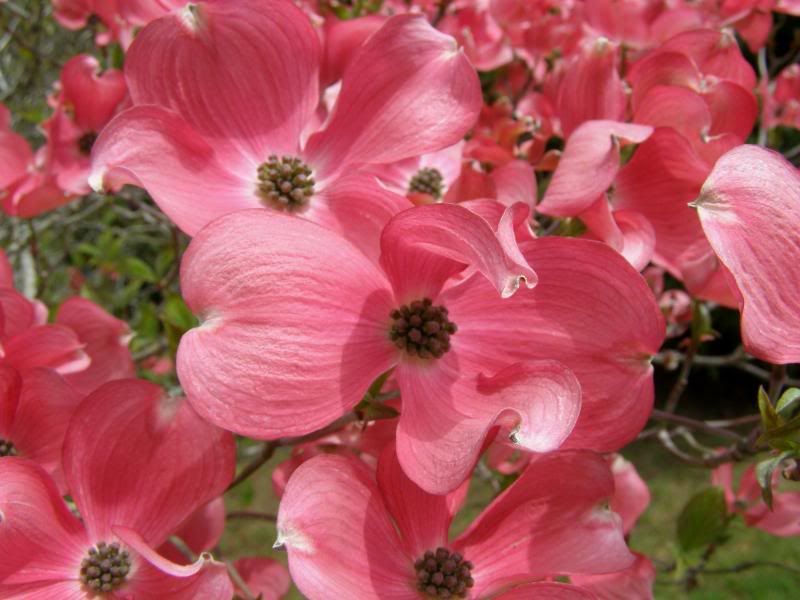 The blossoms on the fruit trees in the back garden are plentiful ~ here's the delicate pink apple blossom ~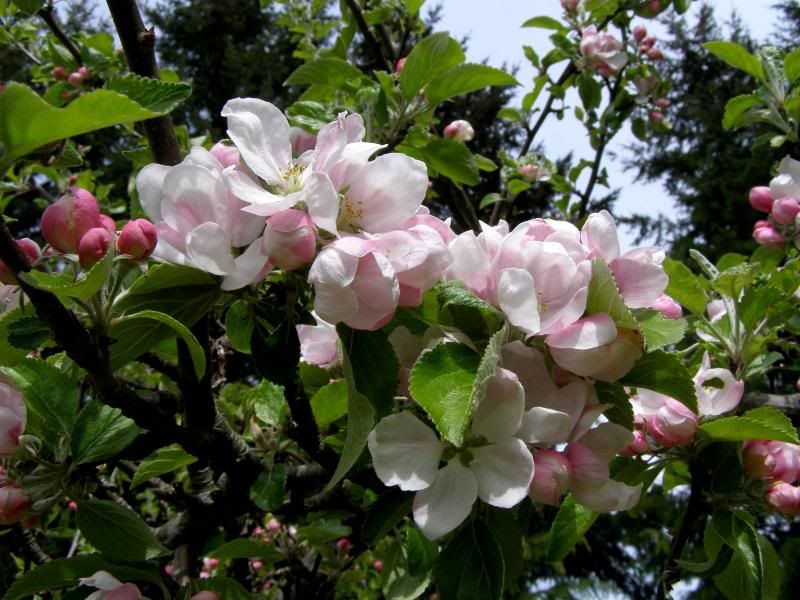 Luckily I had these colourful photos from last weekend, because so far this week it has been wet ~ wet ~ wet ~ which has made the greenery look very lush ~ and there are little green sprouts where I planted the sweat peas and other peas. Once the rain lets up, I'll take a photo.
Back to last Sunday ~ For Mother's Day dinner, my sons invited me to a local seafood restaurant ~ but they discouraged me from taking photos of the food, which was too bad, because it was colourful and scrumptious! Picture, if you will, the choices I made from the Mother's Day menu ~
Starter ~ 1/2 avocado topped with succulent shrimp and prawns
Entree - grilled salmon with caesar salad
Dessert ~ double chocolate mousse cheesecake....yes, and it was huge! (but I shared).
Two more days left of the work week, and then we have a long weekend...Monday is Victoria Day...yay!
Hope your May is merry!