I thought I'd pick some posies from my garden
But when I went outside, I changed my mind!
The weather was so beautifully delicious,
I thought I'd walk to see what I could find.
At first I had a wander in the garden
And saw that Peony had opened wide!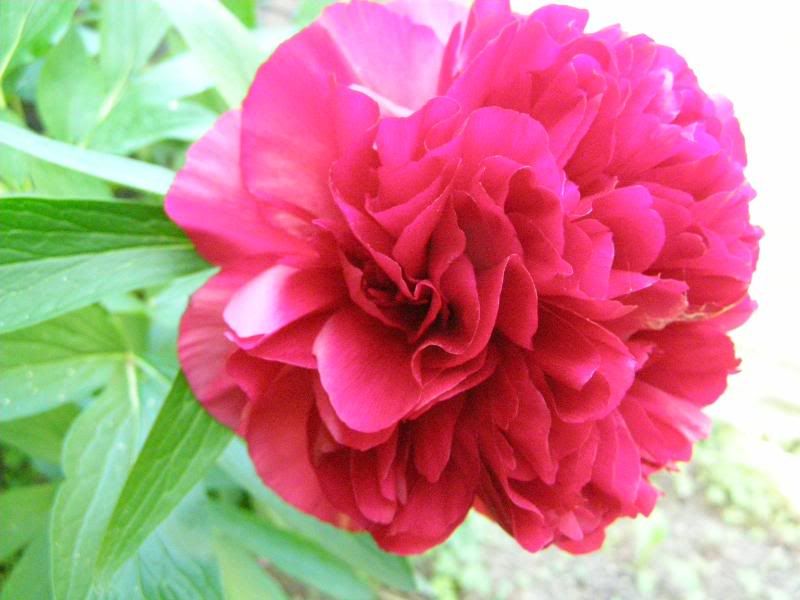 A movement caught my eye. I think he saw me!
He quickly ran away and tried to hide.
The other day I heard the next door neighbours,
(Who seem to own this cat) shriek, "Goodness sake!
He's bringing something in…Oh, no he isn't!
Get rid of it! He's caught a garden snake!"
But I digress ~ I better get a move on…
Wait! Look at Oakley! Now do you recall
I grew him from an acorn? How he's growing!
One leaf is just as long as he is tall!
Let's walk together now, and check the ocean!
A perfect time to go ~ It's only six!
We'll take some photos on the way and share them,
Especially if we get a varied mix!
Oh look at all the lilac in the gardens!
The darker blooms are opening at last!
Just breathe that scented air. It calms the spirit!
Let's sniff each one as we go strolling past!
Now, here's the path that leads down to the beachfront
No vehicles allowed ~ it's just a trail.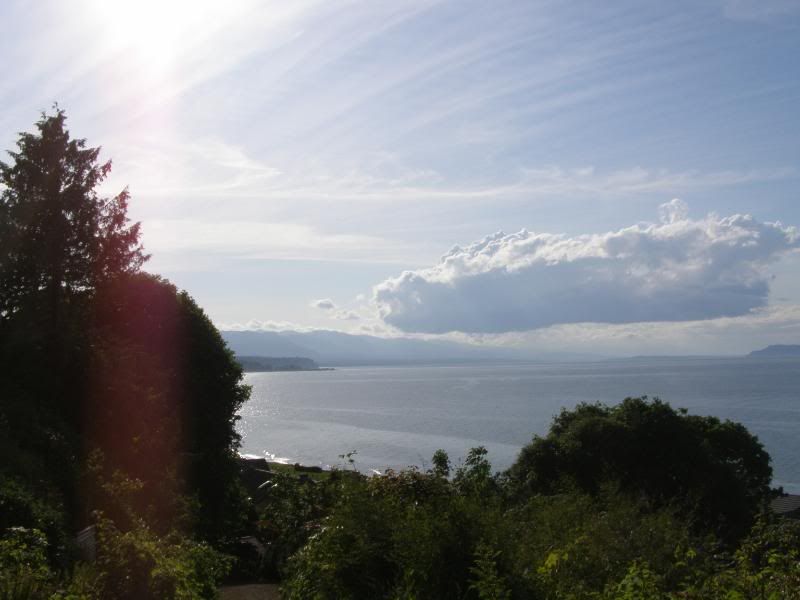 Be careful on the steps! They're rather steep ones ~
Much easier going down ~ but hold the rail!
A glimpse of sunshine lapping at the tideline ~
A rocky shore, the tide still coming in ~
While little rocks are rolling with the water
In rhythm with the ebb and flow within.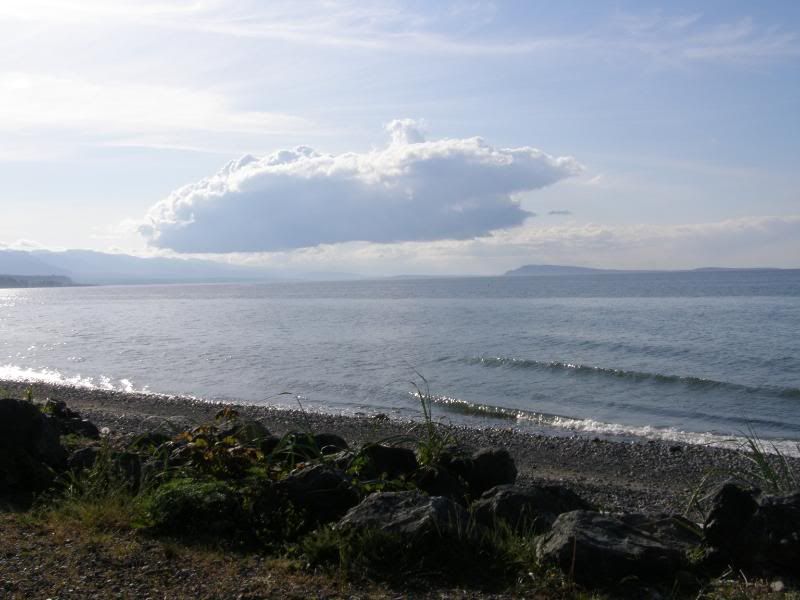 Sweet birdsong filters through the trees and bushes,
But why are shorebirds nowhere to be seen?
A heron flies across the open water;
An eagle perches high atop a tree.
Let's sit upon this bench and sense the wonder
Of nature's beauty. Sharing this, I send
A wish for many years of love and laughter!
(I loved the post from
Nikki
, your dear friend!)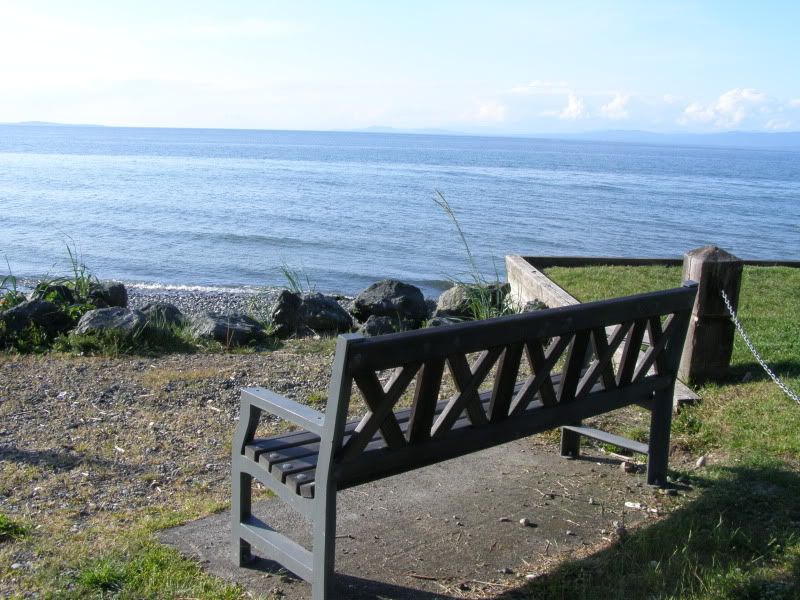 Congratulations and Happy Birthday,
Roomie!