at least that's what I thought when I saw this:
My neighour has planted a tropical tree in his garden ~ and by doing so, the weather has acted accordingly and we seem to have moved to the tropics with an accompanying heat wave! Hottest its been at this time in 20 years!
Some rhodos in my garden enjoying the blue ~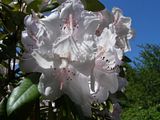 The peony buds have blossomed:
This is as far as I got with my post ~ and now I'm taking up again...
I think to fill in these last weeks, I will endeavour to inform you of the highs and lows in the tropics (where I now live)~
Discomforts of the tropics:

The Twanging Back syndrome
~ this occurs when one crawls around on the deck trying to get under the lounge chair to tighten a loose arm (the lounge chair arm, not mine), using a large screwdriver and a pair of pliers resulting in a contorted knot-like position which twangs the back (mine, not the lounge chair) and makes it nigh impossible to get up.
The Loss of Voice syndrome
~ this occurs when one picks up a germ from work, which, when coupled with the hot dry air of the tropics, makes it nigh impossible to talk, other than in some squawking gibberish that makes people's eyebrows raise, as their mouths pucker in an attempt to control laughter.
Coupled together these afflictions are referred to as the "
No Walkie-Talkie Syndrome
".
However, not being one to complain, I have weathered the heat, not missed a day of work, have read many of the blog entries, but haven't been responding or posting.
Living in the tropics speeds up production...everything flowers at once. They bud, they pop, they drop! Hence no more peony flowers ~ but the roses have started to bloom ~
Without further ado ~ here's some photos of my life during the past few weeks... first some tropical sunsets ~
Tropical cats seem to be affected by the full moon:

>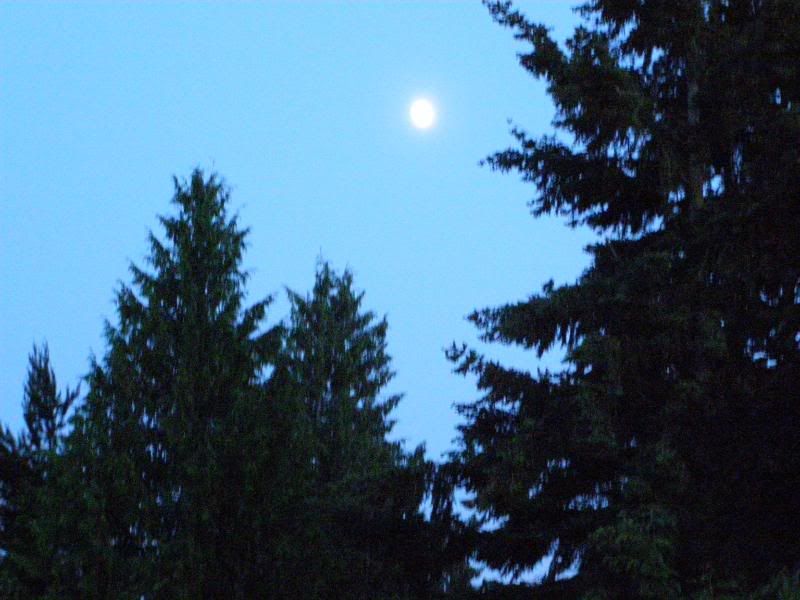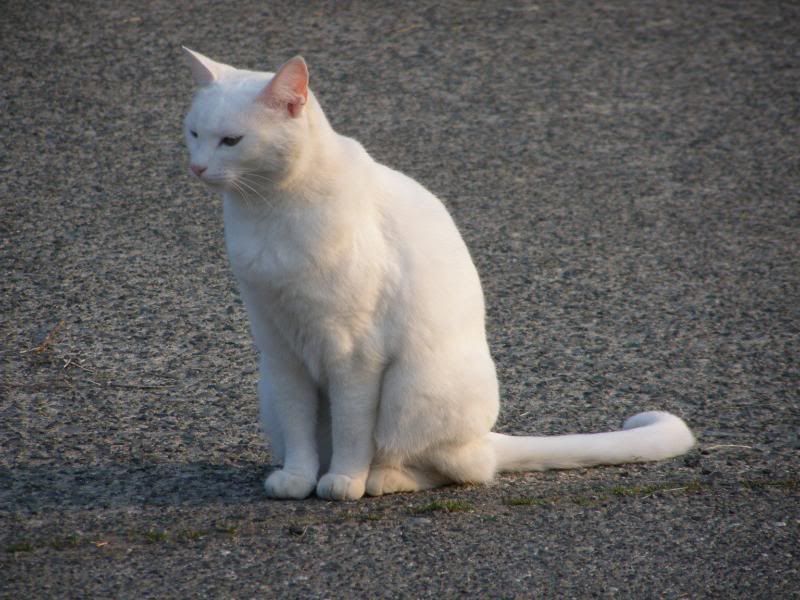 Photobucket has just gone into maintenance, so I can't upload any more tropical photos at this point. Suffice it to say, that I'll reopen this tropical topic as soon as I can!