What a perfect day for gardening ... but how can anyone garden with so many distractions? The weather remains 'tropical', and the cherries, although not yet ripe, must have tasted quite succulent to the robins in particular. There was much carrying-on in the tree ~ but hold on to your gardener's hat, ~ first, a few photos of white flowering plants for Flighty, with a little bit of pink ~

Over the back fence, a mock orange tree...


Over the side fence, neighbour's white hydrangea


On my deck, hanging basket ~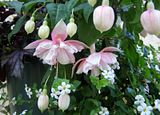 and my Iceberg rose

Now, back to the robins ~ caught in a quiet moment ~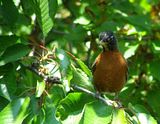 But look what else was going on!! I was so excited to finally capture this on video and still photo ~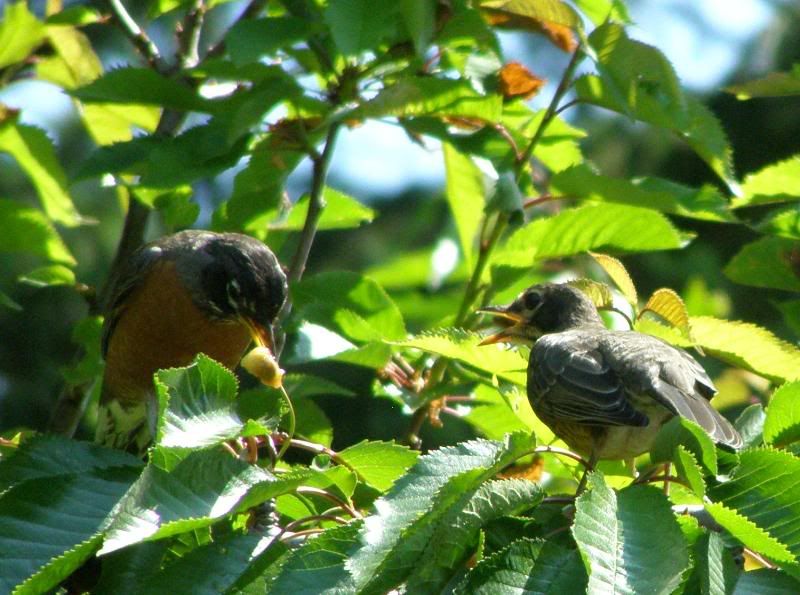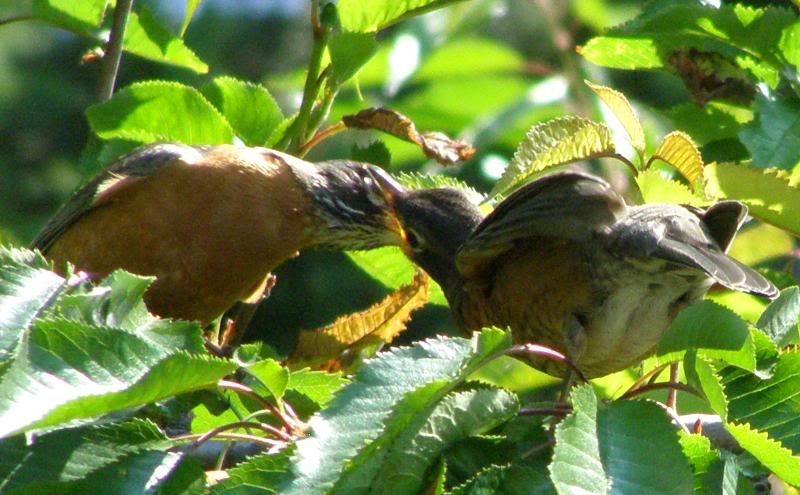 Meanwhile, in the Grapricot tree (The grape vine intermingled with the apricot tree brances)...there were the cutest little fledging chickadees.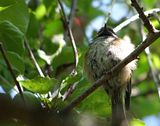 Here's one snuggled in a perfect cradle ~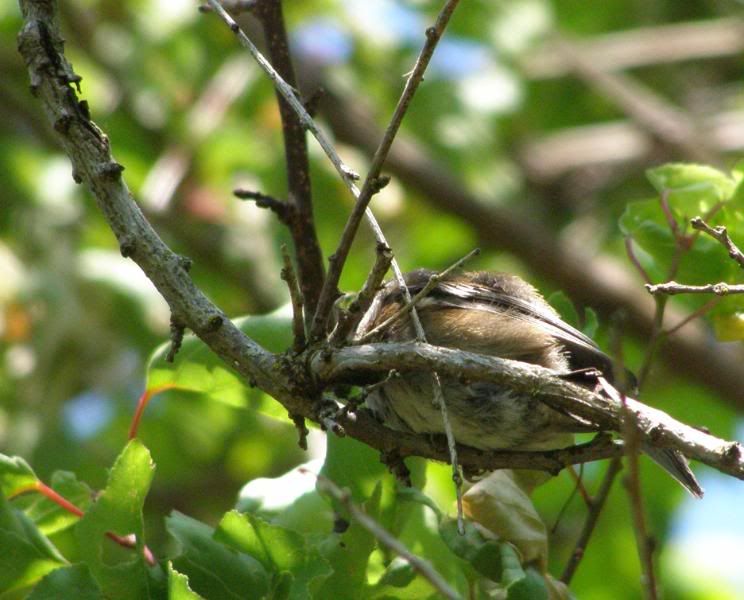 Every so often, I'd get back to gardening and when I looked up ~
and over in the conifers ~
I spotted a hummingbird at a red rose, and then at the honeysuckle ~ of course it moved so fast, that by the time I was ready with the camera, it had buzzed off! I did manage to get some strange shots of one, though ~
Sitting on a branch in the Grapricot tree (about a third of the size of the chickadee)
Through a space between the fence ~
and checking out some geranium petals on a tree ~ (how did they get there?)
As the day wore on, and I was having a break on the deck, I noticed that some birds were fluffed out at the bottom of the garden ~ the hottest driest spot ~ robins and a young flicker I think ~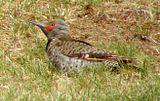 It was a glorious day and I felt so grateful that I was able to share and enjoy the back garden with these lovely birds ~ and, of course, I did stop to smell the roses! My new header is 'Folklore' and the fragrance is divine!