I was quite excited to check for signs of Spring today. The bright blue skies of the past few days didn't materialize first thing, however it did brighten up by noon.
I was looking for Spring, but found Fall still in the icy grip of Winter! I moved these chunks of ice from the cover of the lounge chairs on the back deck.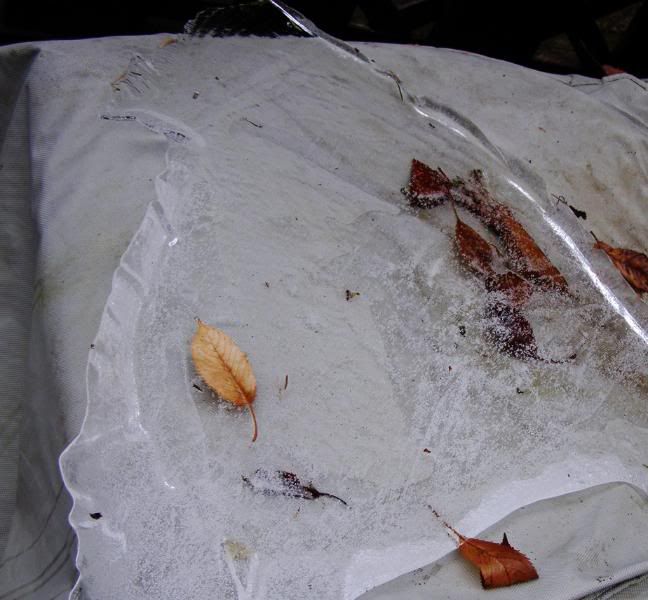 As I was puttering around the house, I glanced out the front window at the new bird feeder I put on the pink dogwood tree. The bird bath is fairly close by, so I thought it would be handy for the birds, but haven't seen much action there.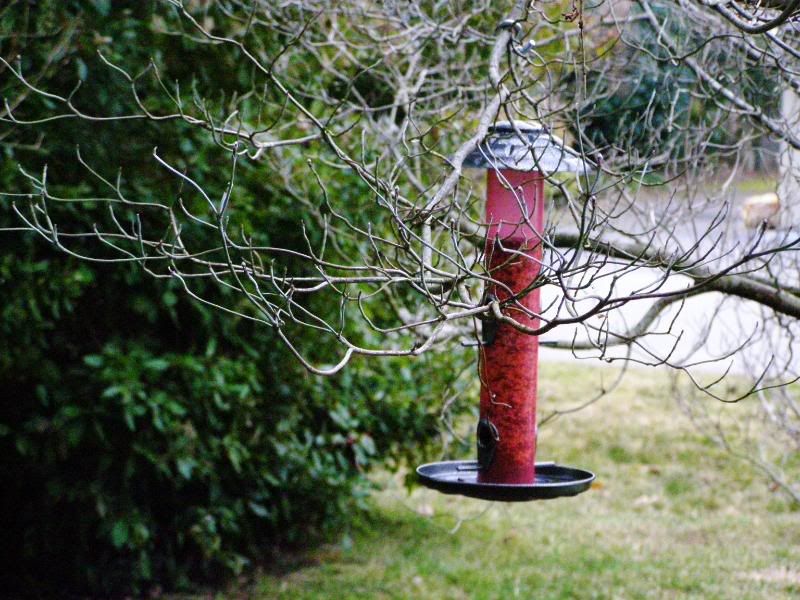 As I was looking out of the window, I noticed something in the bird bath ~ and it wasn't a bird! I ran to get my camera but by the time I came back, it was leaving its vantage point.
This is not Mr. Skulky ~ this is Mr. Sneaky.
He then decided to sneak through the back garden...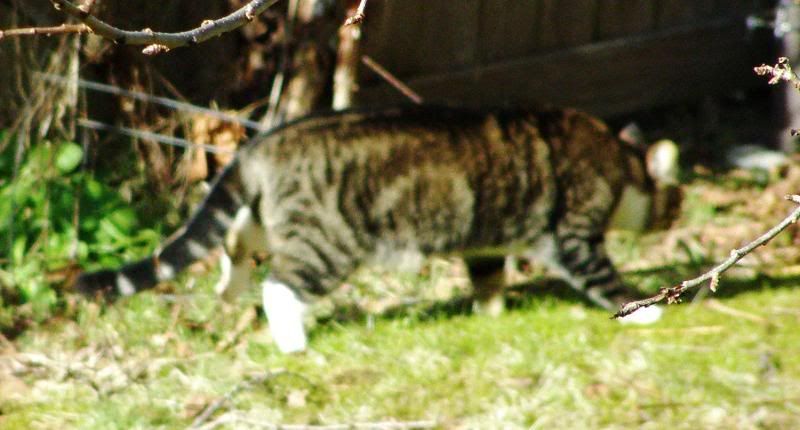 Later on, when I checked out of the window again, this is what I saw (sorry for the reflection).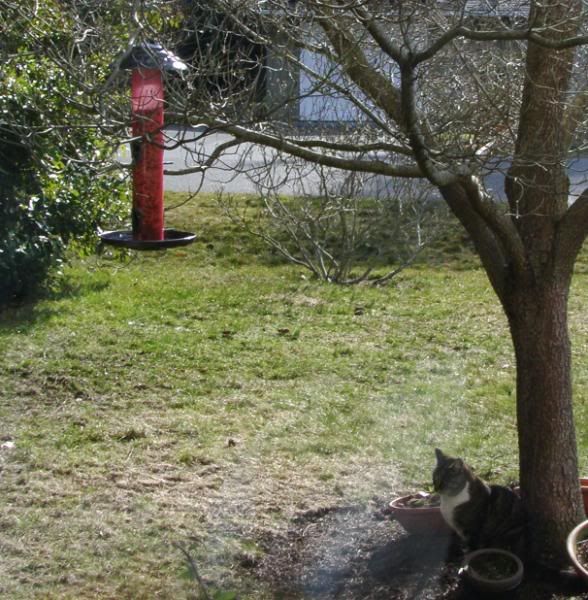 No wonder there are no birds at the bird feeder!!
Once it brightened up, I went in search of Spring again:
I had to look hard to find one tiny snowdrop ~ it is only about 1 1/2 inches high!
Other sproingings: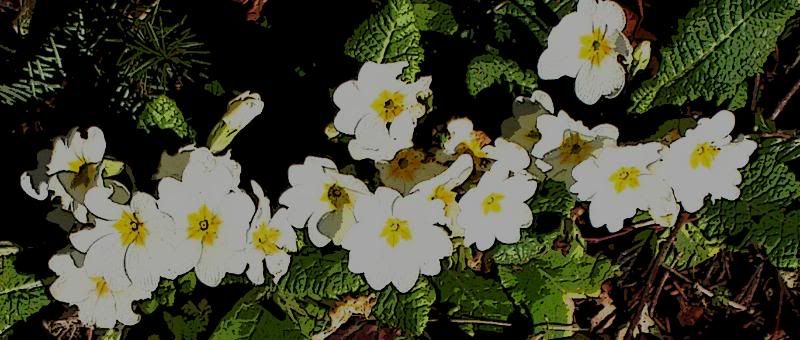 and in the back, the peony was starting to poke through:
It seems that rain might be forecast for tomorrow ~ perhaps the little sproingings will like that.