At least it's not hard to think of a title ;)
Day 2 started out much like yesterday, although this morning I remembered my camera and put my cellphone in my jacket pocket.
Today the road was wet, but the sky was dry, with the morning sun filtering through the branches.



The sun added sheen to the tendrils of a weeping birch.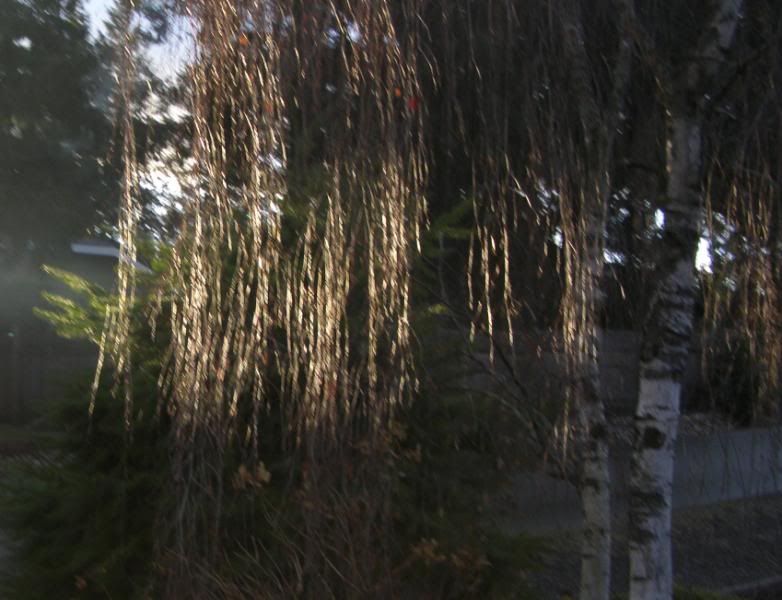 I walked on along a narrow path where I had previously taking a photo of raindrops on ivy ~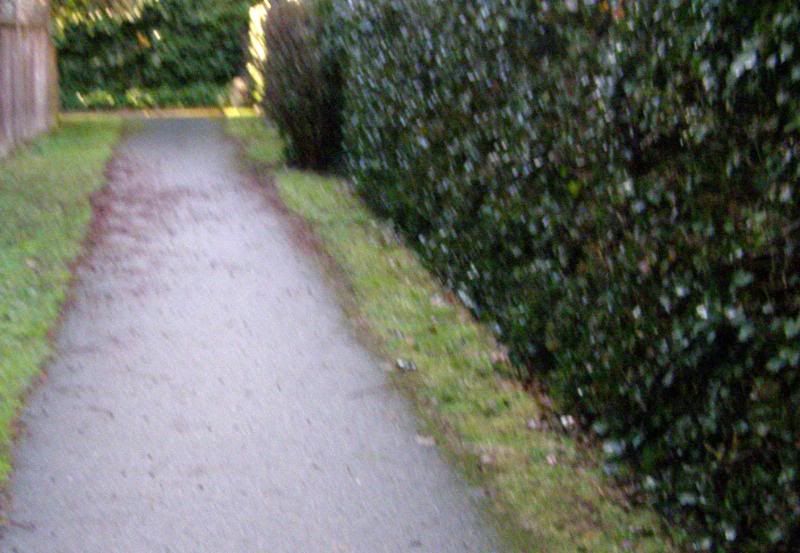 "Good morning, Cat", I smiled. Cat was blinded by the sunlight and didn't even twitch a whisker!



The sky was busily changing its morning colours, deciding what to wear, and let me tell you that it contined this indecision all day...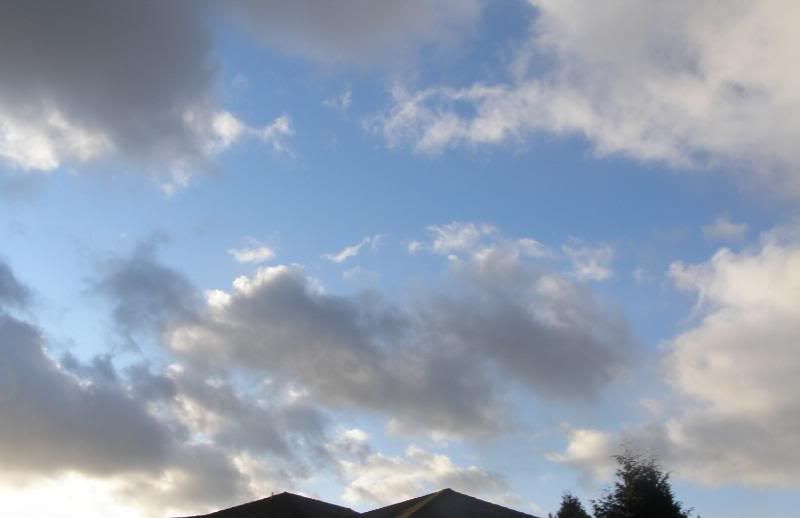 More pathways ~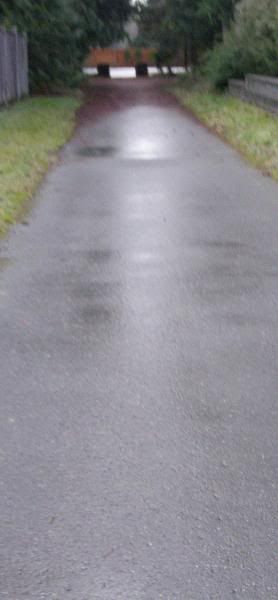 "Oh, hello Robin," I said. Robin just continued to stare ahead, as gentle raindrops began to fall. Perhaps he was contemplating a wormy breakfast.



Arriving at school, I turned to look behind me! I alerted the pre-schoolers whose door was close by! Three little ones popped their heads out and oohed and aahhhed!




Click!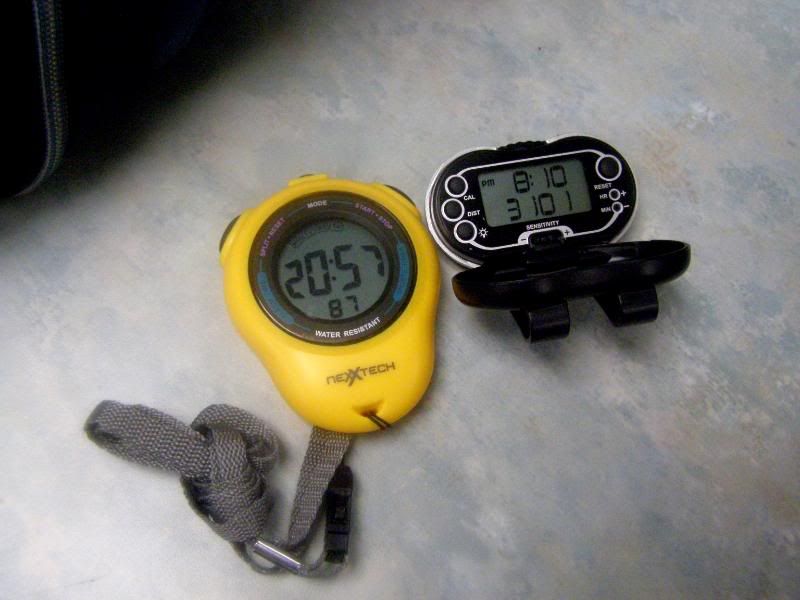 | | | | | |
| --- | --- | --- | --- | --- |
| Day | Date | Weather | Min/Sec | Pedometer |
| 1 | Feb 24 09 | 4 C overcast | 20.47 | 3259 |
| 2 | Feb 25 09 | 2 C some clouds | 20.57 | 3101 |
Well, I guess I did a 10 second dawdle taking photos (although I took most of them while I was still walking, hence a blur or two).
The day went by quite steadily inside, but outside the temperatures dropped along with hail, then snow began to fall, however by the time I headed home, it was all gone and just cold ~ 1 degree C and windy.
On with the hooded lined jacket, backpack etc. and set off for home. I kept my pedometer on all day until I got home.
It is obvious then, that I'm not sitting at a desk all day! There's about 8000 footsteps at work! I'll be a shadow of my former self in no time.
Now, you'd think that would be it for the day, BUT check this out: (click on the middle one in particular)
Day 3 tomorrow....ahem.