Before heading up to bed last night, I wondered if my lone snowdrop was being sheltered by the overhanging Japanese Maple. Out I popped into the cold night and bent down to have a look. Awww...A snowdrop in the snow. She seemed no worse for wear, so back inside I came into the warmth, wondering this time what the morning would hold for me!
The morning radio announced that the school district to the south of us was closed due to heavy snowfall, however we weren't too badly off, so all was "go". So "go" I did. First I decided to go out on the deck to check the bird food situation ~ and what did I see but paw prints in the snow! As I was knocking the snow off the birdfeeders and adding more food, something shot across the deck! Mr. Sneaky!!! He had been hiding under the lounge chair waiting for breakfast! Unfortunately, I did not think to take the camera with me or I could have shown the evidence!
It was time to head to work. I put on my winter boots then added some 'treads' to the bottom of them, put on my hooded lined jacket, gloves, backpack and off I went for Day 3. Click.
My gloves have foldback tops that let my fingers peep out, which is handy for picture taking. I wish I had taken a video so you could hear the crunch, crunch, crunch as I crunched through the crispy snow. Here's a slide show of the first part of the walk:
Deer tracks: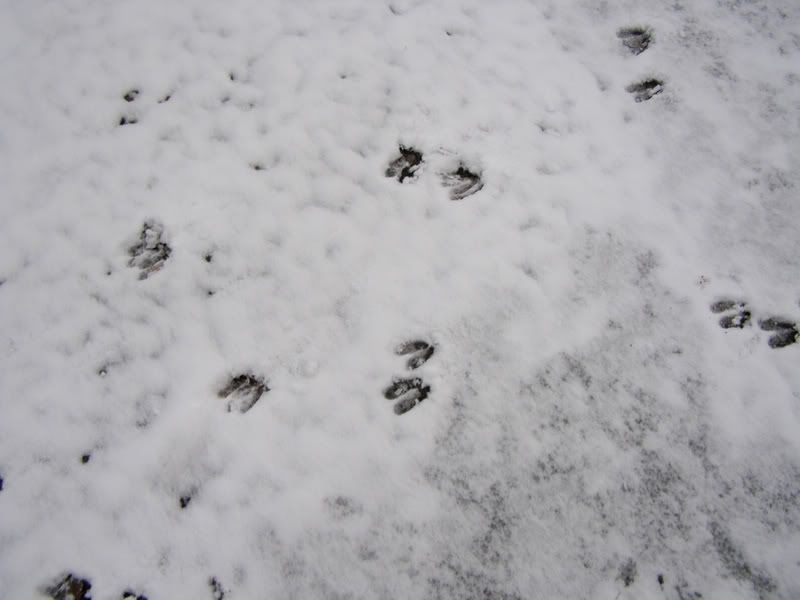 Oh, look at Snow Cat ~ his eyes have a bit of a glaze about them, don't you think? He looks as if he's as stunned as the rest of us after weathering winter's return.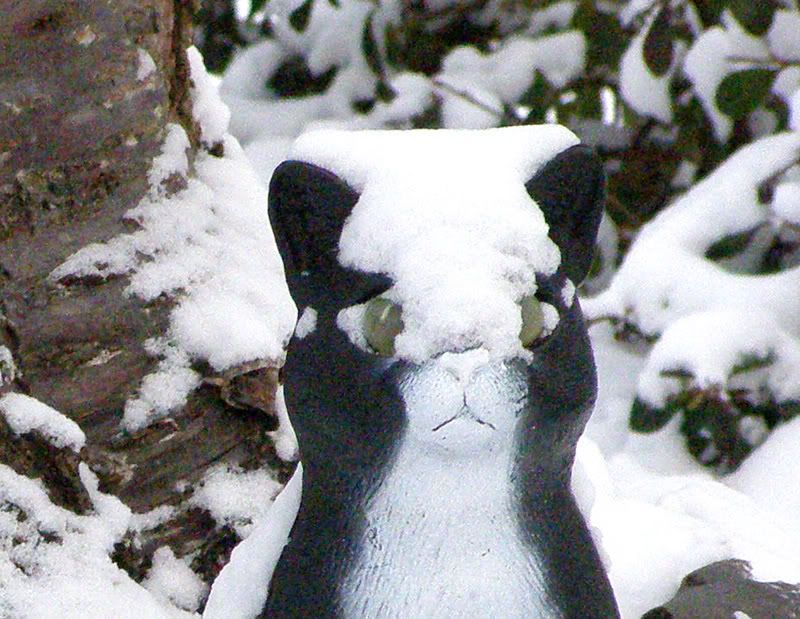 At this point I had to put my freezing fingers back into my gloves.
At last I approached the school, feeling quite invigorated.



Day
Date
Weather
Min/Sec
Pedometer
Daily Ped.



1
Feb 24 09
4 C overcast
20.47
3259



2
Feb 25 09
2 C cloudy
20.57
3101
14583



3
Feb 26 09
0 C snowy
22.53
not checked
10272


As for the day at school itself, suffice it to say that circus music would have suited, in fact I'm sure I heard it playing somewhere in the back of my brain!!
What I didn't get a chance to take were photos of the beautiful blue sky that came out during the day~ blue and white, such a lovely combination. The students of course were delighted. Most of the snow melted away, except for in the shady spots, but it was still chilly walking home.
Does the sky hold promise of a clear day tomorrow? Only time will tell!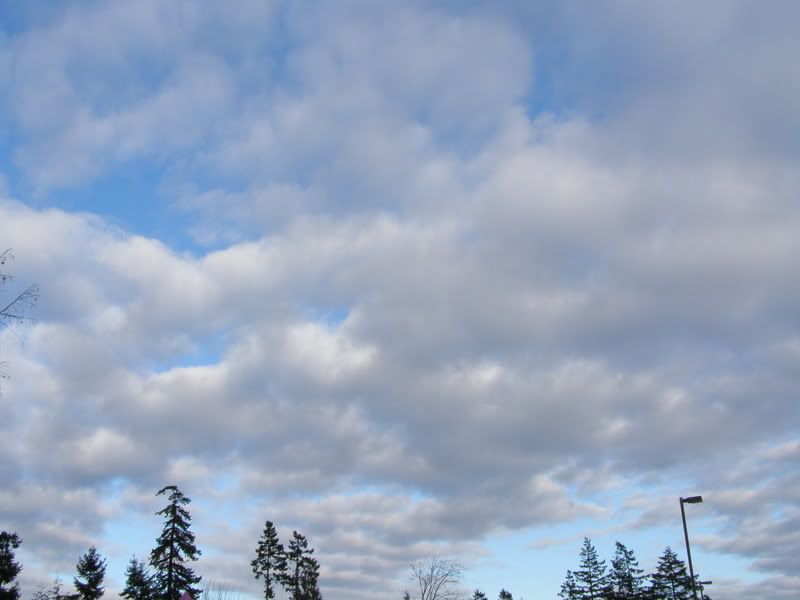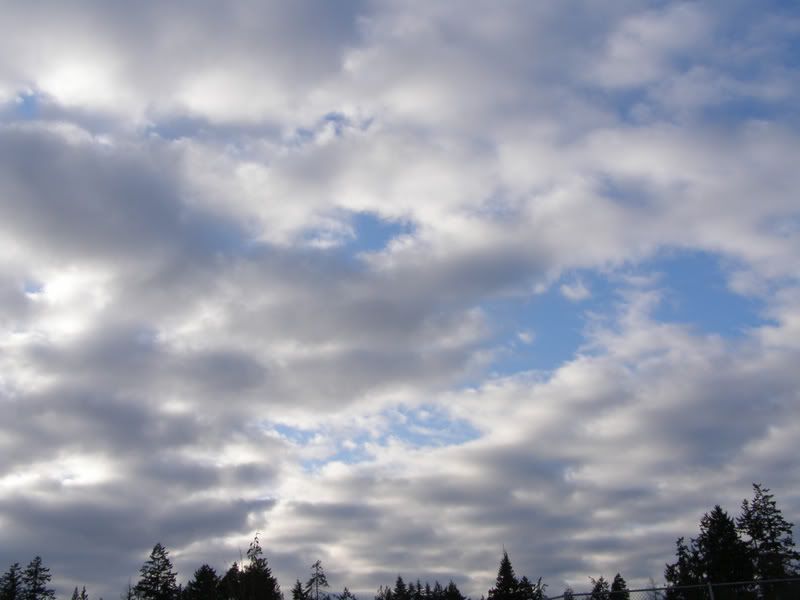 Day 4 is Friday and for all intents and purposes, month end :) Does that mean that next week I have to MARCH to work...?