The sun has appeared as a large red orb as sunset approaches. Unfortunately, it was impossible for me to capture the brilliance of this amazing sight. The sun shone brightly, disappeared behind the clouds, and then showed its face again before being swallowed by the ocean. This slideshow doesn't come close to showing the glorious spectacle!
I loved this combination of pastels ~ perhaps nature's brush that would colour the evening sky with an amazing blend of pinks and blues.
The hanging basket on my sundeck has popped out something new! The purple spikes have produced pink flowers ~ I'm not familiar with this particular plant, so have no idea what it is called, but it's lovely :)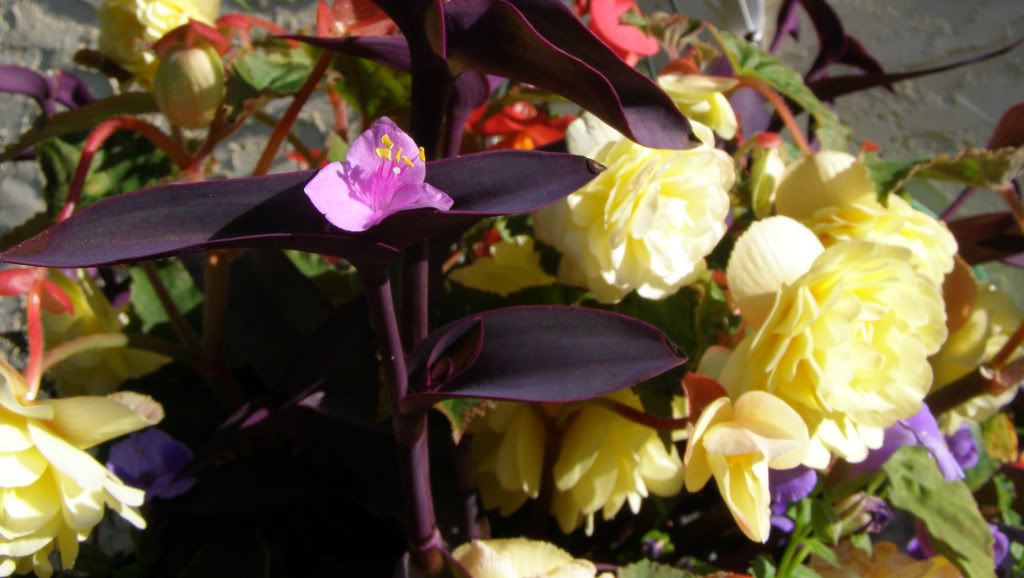 With Bandido and the cherries being things of the past, I have been surveying the rest of the fruit to see if there will be any prospects for humankind. There are loads of grapes hanging from everywhere. I've noticed the ends of the vines have been nibbled by deer, and some of the flowers in the back have been food for a rabbit. I will take photos of the pears and apples as well.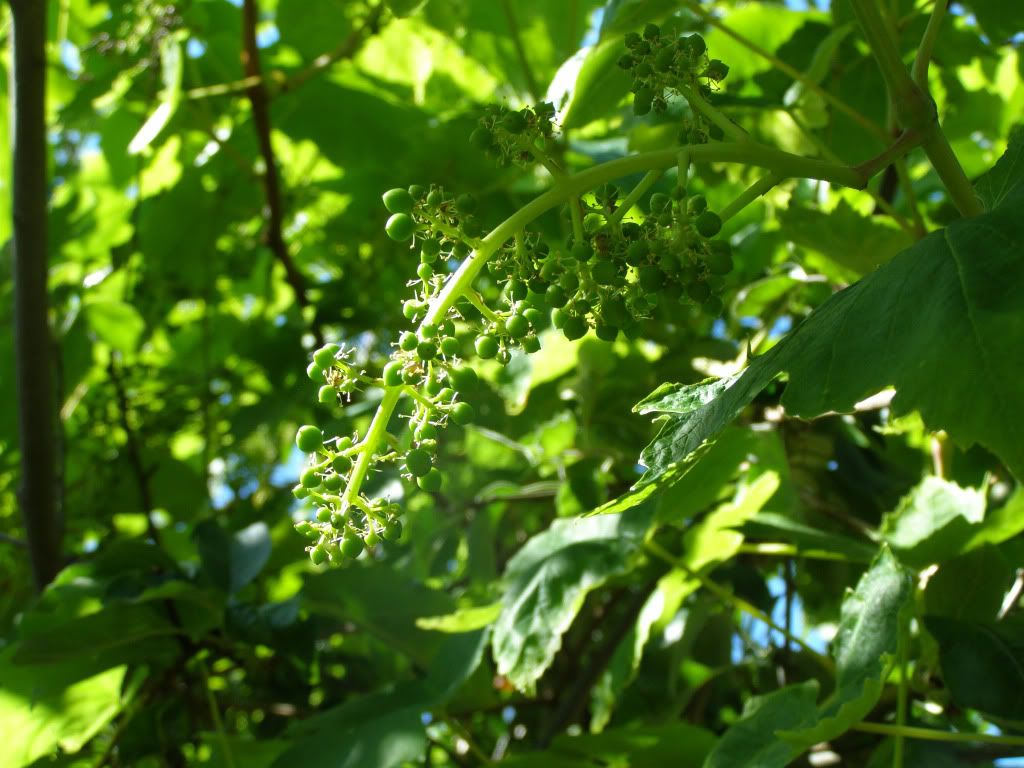 I noticed this young robin today, looking a little puffy-scruffy, and it seemed to be pondering about something.
Meanwhile at the birdfeeder, a nuthatch was quite entertaining, and I got the message to top up the feeder. Hence my movie, entitled, "The Nutty Little Nuthatch".