This post has nothing to do with eggs! But the forecast for this week is showing its sunny side ~ eggsactly!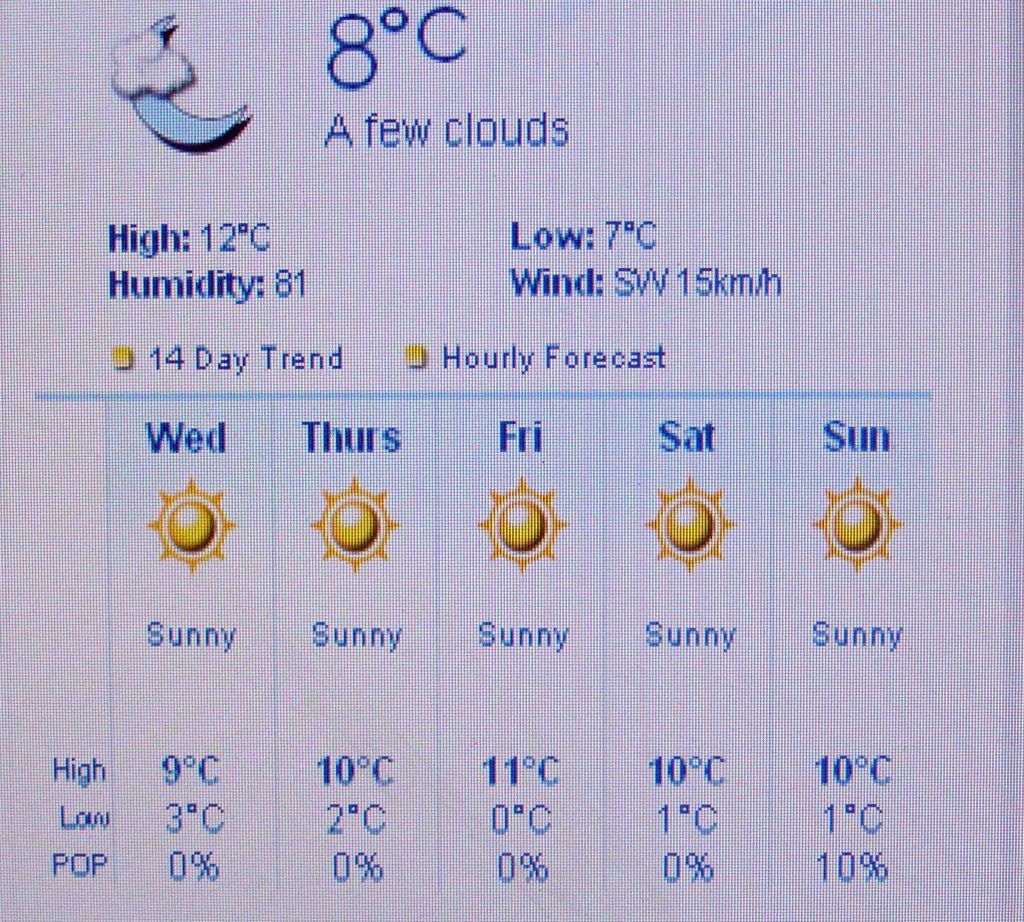 I noticed more signs of sunshine in the garden today ~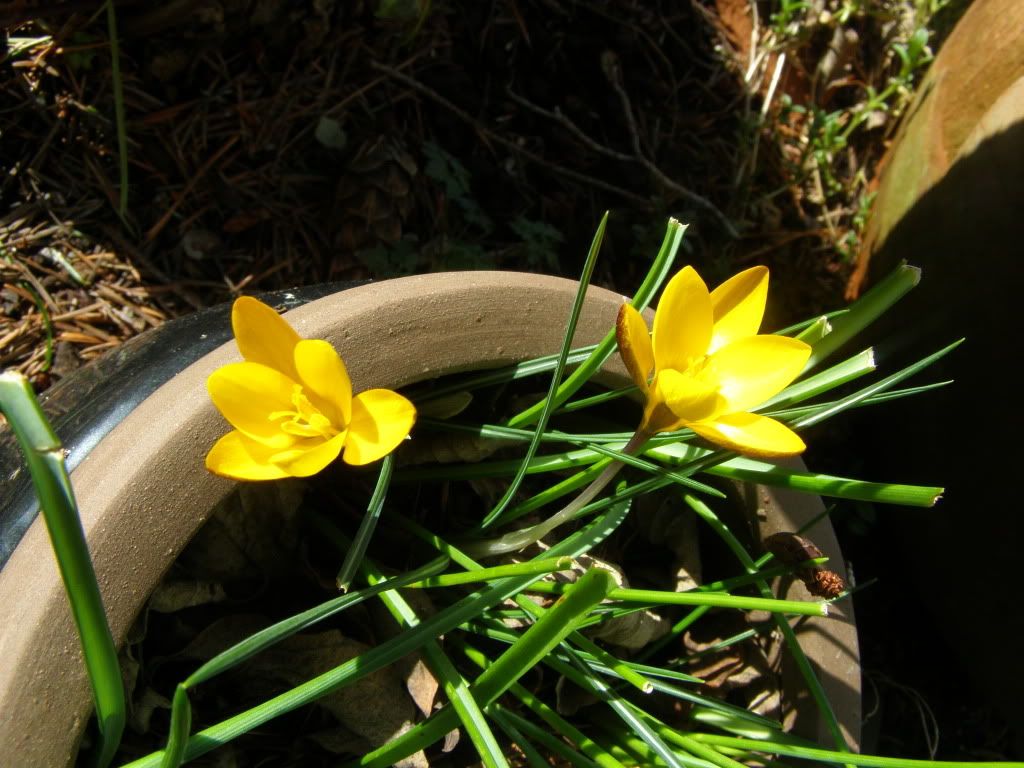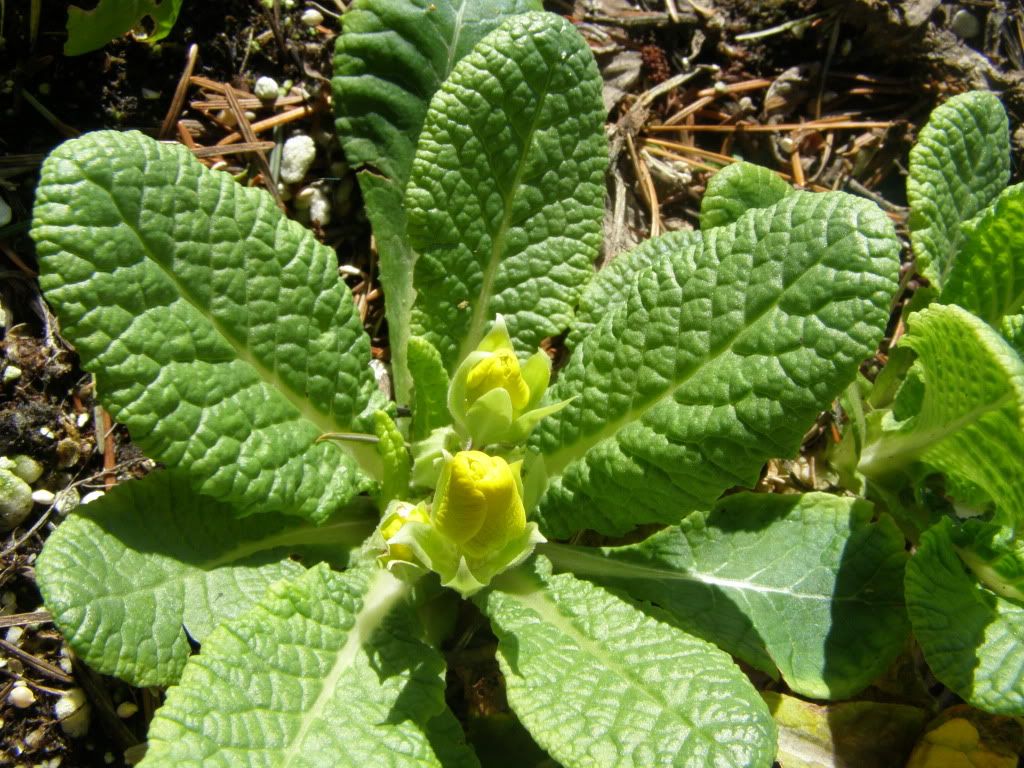 So what to do in this spring-like weather? I could clean up more of the garden ~ but that sounds a little too much like 'work' at the moment, and I think the birds like it just the way it is for now ;) ...
I know, I could go on a short holiday ~ because I can!
That's what I've been planning today. I phoned a friend and we are off to Seattle for a few days. We'll be hopping on the Clipper on Thursday and staying a couple of nights just to have a change of place. While we are in Seattle, we'll check out the Pike Place Market among other venues.
This evening I decided to try out a crumpet recipe. They are heart-shaped because naturally ;) that's the shape of the pancake/crumpet/'whatever' forms I have on hand.
The handle shows as a shadow ~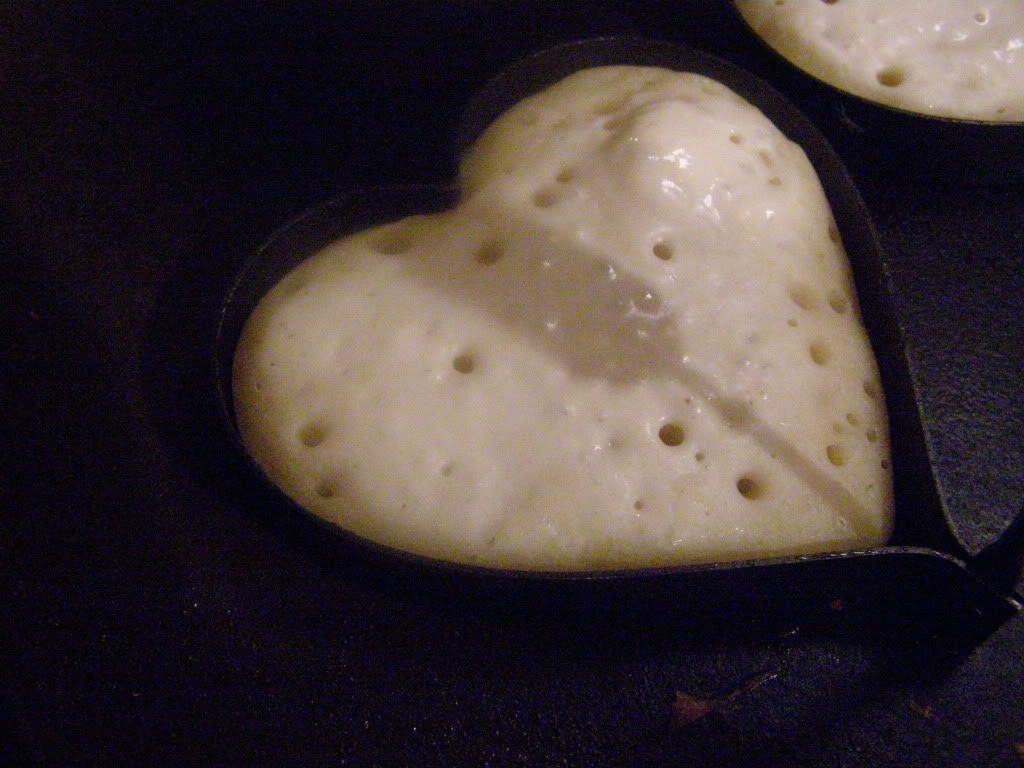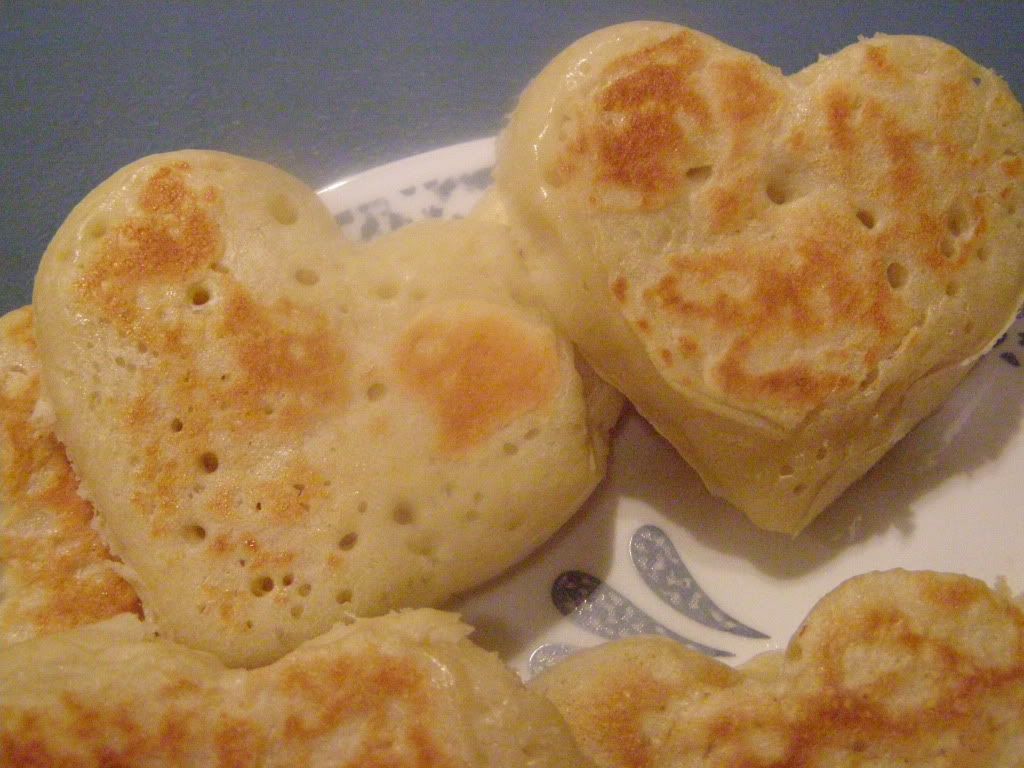 Would you like to join me for tea...and crumpets?
They look like they are sunny side up, too. :)