The doorbell rang and rang with all its might!
It must have been the middle of the night.
I dove beneath the pillows, hid my head,
refusing to get up and out of bed.
At last I wandered down and looked outside,
and then I saw the note and simply cried …
"In transit" on the tracking site display
did not suggest delivery today!
My laptop had been right outside the door!
A signature was needed, nothing more,
but, no, I chose to lie there and ignore
the ringing of the bell! I said before
that things can sometimes go from bad to verse,
but this time I felt bad enough to curse!
I kicked myself repeatedly all day
and even now, experience dismay!
Of course, he'll come again without much warning,
but not, alas, until it's Monday morning.
PS Note to self: No matter how enthralling the book is that you are reading, put it down and go to bed at a decent hour so that you can be alert in the morning!
On a lighter note, the first and only crocus in the front garden must have seen the delivery man even if I didn't: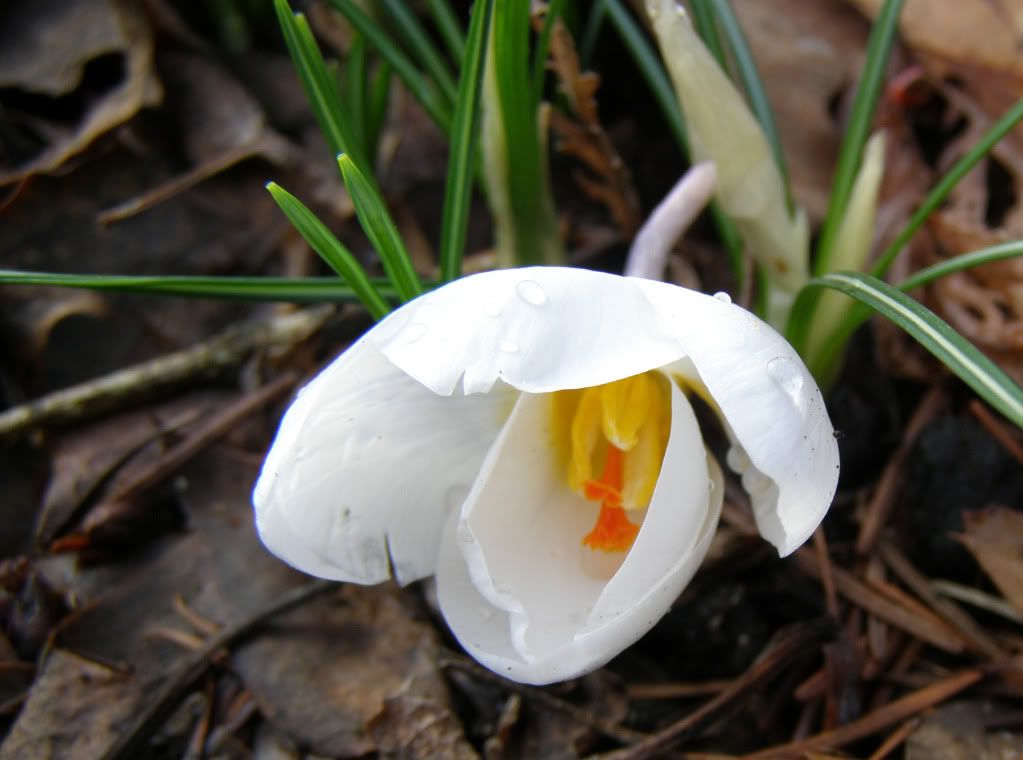 Extra info: The grass-like,

ensiform

leaf shows generally a white central stripe along the leaf axis.
Ensiform: having sharp edges and tapering to a slender point; having a sword-like shape
If you look closely, you may see a rainbow on the horizon towards the right side.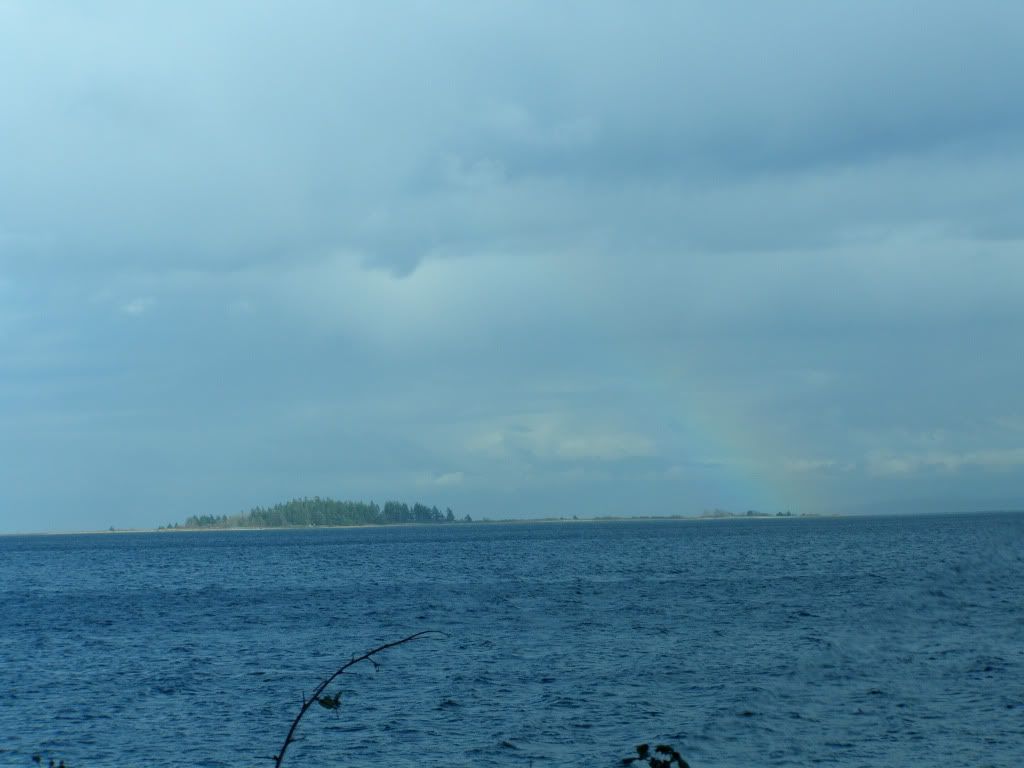 Two other photos from today ~ the waves were lumpy, the wind was gusting, and the gulls were enjoying the thermals along with the churned up morsels on the rocky part of the shore.