This is my first blog post on my new laptop. I haven't uploaded my regular programs, so I have just edited a few recent photos through Photobucket.
The one little crocus posted previously has aquired a few more buddies.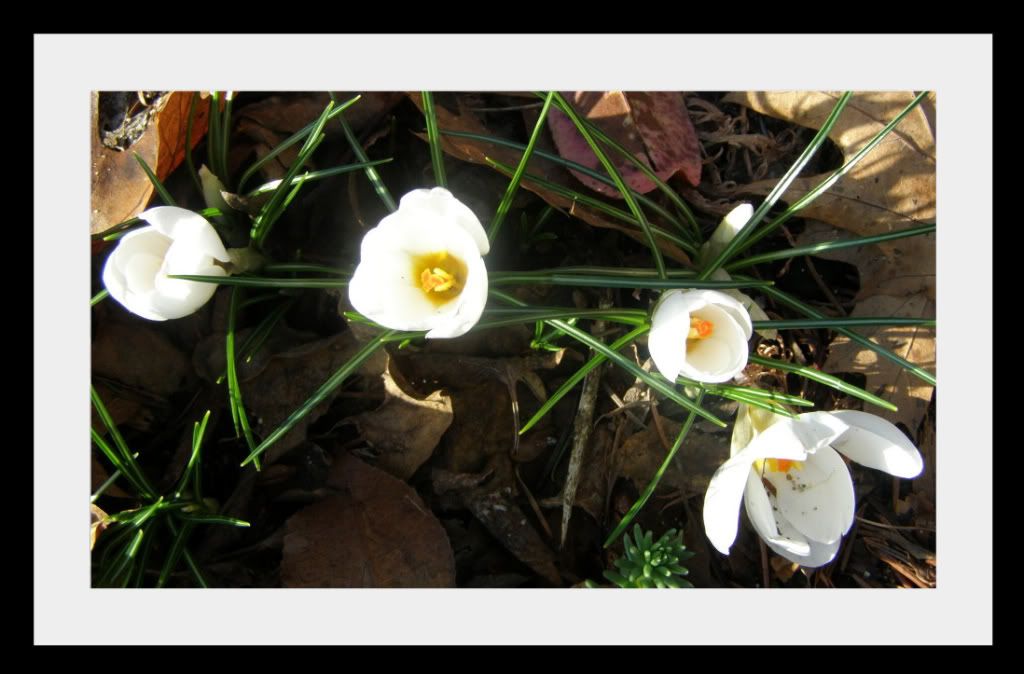 Also the purple crocuses have started showing their bright little faces. There will be a lot of these!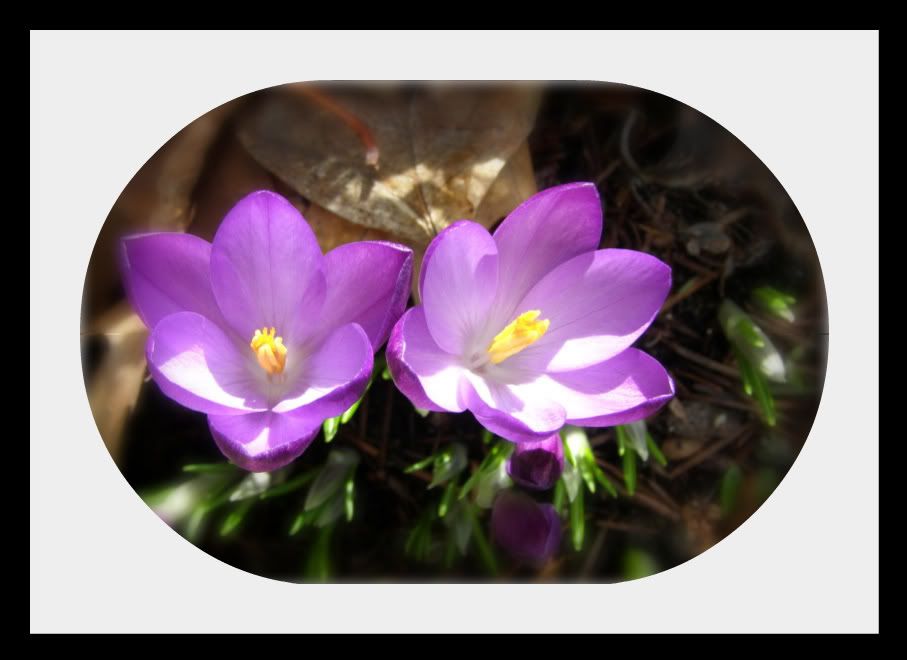 Primroses enjoying the sun...
and a Hellebore plant survived the mild winter in one of the front windowboxes ~