With all of this lovely summer weather, today it's time to get our feet wet, so off with the shoes, and enjoy the warmth of the water ~
Last night, the sunset was amazing because the sun dropped behind a cloud, and then returned before settling behind the hills ~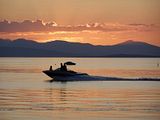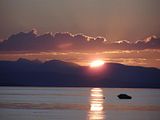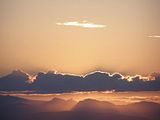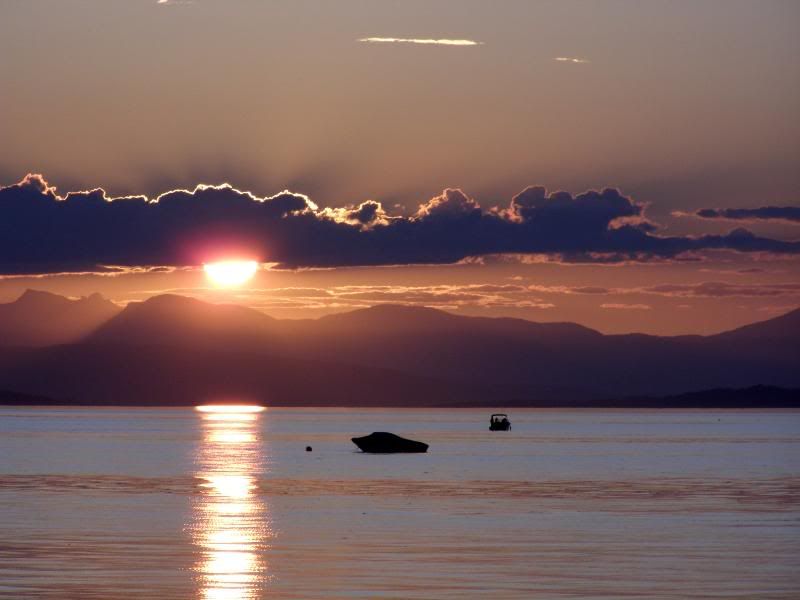 I'm enjoying having the time off, being able to get caught up on some things that need doing, such as having the piano tuned! I mowed the front and back lawns today, baked some bread ~ went back to the library (once again!). Checking out the beach, doing some work around the house and garden, relaxing on the lounge reading ~ that's the best of summer holidays!
Yesterday I visited my friend at her farm, and she showed me her garden and her vast quantity of peas ~ they're not quite ready yet, but they seemed to go on forever!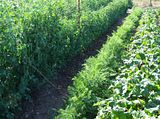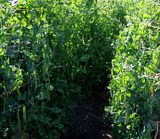 Later the two of us went out for a lovely dinner at one of our favorite pubs ~ I didn't take in my camera, but I should have because the generous sized raspberry and blueberry pie we had for dessert looked and tasted delicious. After dinner, we drove to see a live production of Oklahoma, thanks to the reference on
Yolanda's blog entry at Bliss.
The bright clear days continue ~ Life is good!